As the lockdown restrictions across the UK and parts of Europe gradually lift, and it seems like we might finally start to return to some degree of normality, we've taken time to reflect on the past year. Every business has felt the pressures of this pandemic as seismic changes affected all elements of supply chains, operations and logistics.
Envirogen has certainly been no different.
Throughout the pandemic, we have continued to meet the needs of our customers, ensuring that their water treatment and process filtration solutions have run efficiently and safely throughout this challenging time. Through this work we have supported our clients, many working in frontline industries, to provide decontamination and sterilisation services to hospitals, manufacture food and drink, continue to bring power to families working from home and produce the electronics and technology that we need in this modern world.
At a time of crisis, the instinct might be to switch to survival mode, to look inwards and focus on core assets and wait until the danger has passed. Yet, difficult times often present opportunity. We, along with many of our clients with who we have weathered this storm, have seized the opportunity to invest and innovate during these uncertain times.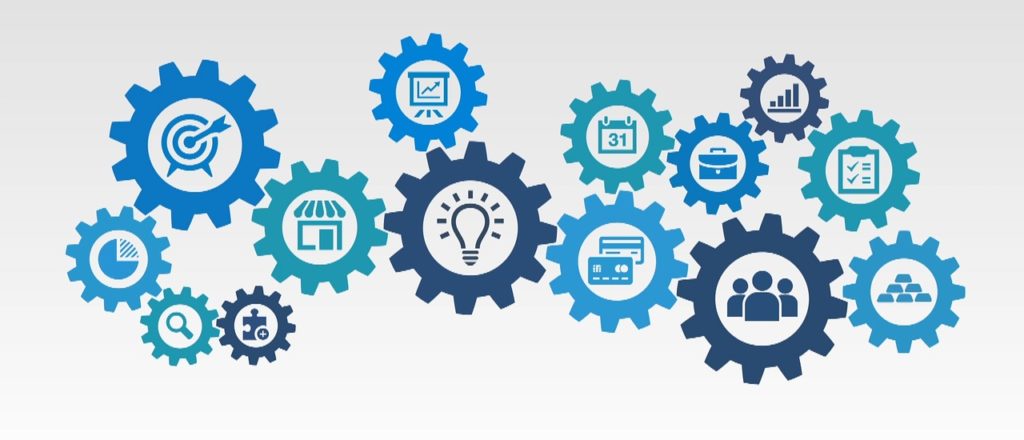 Using innovation to future-proof propositions
Innovation has always been an important part of our history and our journey. Client needs are always evolving as they meet the demands of a shifting market and, without constant and consistent innovation, products and solutions quickly become irrelevant. A strong innovation strategy senses and responds to these shifting requirements while anticipating future needs.
We took time this past year to better understand our clients, adjusting our offering to meet the specific challenges presented by the pandemic and building future-proofed solutions that meet the new demands of tomorrow. We have invested in our business, recruiting new team members and using innovative digital technology, such as 3D modelling, and flexible working to continue to install, commission and service water treatment and process filtration solutions. Our customers continued to deliver their much-needed services and in many cases, grow their businesses.

Learn how we helped Plessy microLED
innovation for Facebook during the lockdown
Driving a surge in new product development
In the past year, we launched our largest range of new products, including…
An expanded reverse osmosis range:
• EcoRO Compact – A cost-effective system for high-quality water, using straightforward controls and achieving volumes of up to 1000 litres per hour.
• EcoRO MultiPro – Designed to provide continuous supplies of high-purity water, using a three-stage, chemical-free process, including combined RO, degasser gas transfer membranes (GTM) and electrodeionisation (EDI).
• LabPure RO – To produce laboratory-grade purified water for research and development departments and clinical laboratories.
• PureSep RO – With stainless-steel fittings and hygienic connectors for food and beverage manufacturing.
New microfiltration ranges developed specifically for alcoholic beverages, fruit juice and vinegar manufacturers:
• PureSep MF 100 – Superior, high-quality clarification and increased yields for wine, cider, vinegar and fruit juice manufacturers.
• PureSep MF 600 – Single-stage clarification with no additional treatment steps or additives for beer membrane filtration and clarification.
A relaunch of our EcoRange modular water treatment solutions, pre-engineered with Envirogen's latest technology, delivering the very best quality and reliability combined with a low total cost of ownership.
• EcoDI – Our new, highly efficient deionisation systems, creating exceptionally low conductivity streams for demanding applications.
• EcoPure – High-purity, demineralised water technology that intelligently responds to changes in incoming water composition.
• EcoSoft – A range of base exchange water softeners, using high-efficiency ion exchange resins.
• EcoSave – Our most efficient water softener, using counter-current technology to deliver huge salt and water savings.
• EcoRO – Efficient reverse osmosis technology that creates highly purified water streams without the use of chemicals.
We're here to help
We know that many of you are facing more challenges as we return to the new normal. As you flex and change your business to meet changing demands and continue to innovate, our team is here to support you.
If you have any specific challenges related to water treatment or process filtration, contact our team for expert advice.
We looking to continuing our innovation journey with you.
For a FREE, no-obligation assessment on how you can save energy, water, waste and money, contact our team of expert engineers