We supply:
Hollow fiber membranes for:
Spiral wound membranes for:
We stock large quantities of all membranes used in the manufacturer of our PureSep range of skids, along with a wide range of direct replacements for third-party skids.
Our membrane range includes:
Direct replacements for Pentair membranes:
Pentair OptiBMF
Pentair BMF 18
Pentair BMF Compact
Pentair BMF Compact 2
Pentair Doubledecker (2x BMF18 on top of each other)
Pentair Continuous BMF
Direct replacement for Pall membrane and Pall membrane filters:
Pall Oenoflow™ XLE / XLS / XLA
Pall Oenoflow™ FIT System
Pall Oenoflow HS
 
PureSep microfiltration membranes
We offer a range of our own-brand microfiltration membranes to fit our PureSep crossflow microfiltration systems. Our microfiltration membranes are a great, cost-effective alternative to more expensive Pentair membrane and Pall membranes.
Envirogen replacement membranes tackle both CAPEX and OPEX, providing increased yields and higher quality standards at a lower cost when compared to Pentair membrane and Pall membrane equivalents.
Beer membrane filtration (BMF)
Envirogen's PureSep MF is a direct replacement for the Pentair S-14 membrane. Envirogen's ultra-efficient equivalent model features a 10% increase in surface area, compared to the Pentair membrane, providing greater batch volumes at a lower cost.
Learn how Molson Coors saved 40% on its process water volume and 35% on its energy bills with more efficient pumps and membrane replacements, recommended and installed by Envirogen
PureSep MF hollow fiber membrane filters for process filtration
Envirogen's PureSep MF hollow fiber membrane filter is perfect for process filtration and is a direct replacement for the Pall hollow fiber membranes (five-inch and six-inch Microza models). With its increased lumen size, PureSep MF provides improved solids handling while the robust construction delivers increased permeability.
Contact our team of process experts to discuss your specific membrane requirements.
Optimisation programmes to suit your site and budget
Our teams are available on a project (ad-hoc day rate) basis or as part of a longer-term contract under our PureCare service offering.
We'll tailor your plan to meet your requirements. By mapping the performance of your membranes over their serviceable life, we'll advise the ideal replacement frequency, while alerting your team to any unusual activity. For example, by planning clean-in-place (CIP) sequences, we'll maximise membrane life, while reducing downtime and increasing output. A carefully balanced chemical programme will ensure flux rates are fully restored post-CIP.
On-site and off-site CIP services
Regular CIP programmes extend membrane life and ensure quality standards are consistently met. We provide a range of on-site and off-site CIP services for most hollow fiber membrane technology and spiral wound membrane models.
Our CIP skids are available for easy on-site integration. These mobile cleaning systems, including RO membrane cleaning services, are a simple option for sites without existing CIP, restoring membrane performance and flux rates without disrupting your day-to-day activity. If you have your own on-site CIP system, Envirogen engineers are on hand to provide technical support and chemical supply.
For more challenging contamination issues, we also provide an off-site service. We'll take fouled membranes to our nearest depo for more intensive cleaning processes, with longer soak cycles and specialised chemical treatment.
Contact your local team for more advice about our on-site and off-site CIP services.
Membrane diagnostics and repair services
Contamination can cause long-lasting membrane damage when left untreated, leading to performance issues and process downtime. When the contaminant is unknown, the issues can be difficult to locate and fix. We offer a complete membrane diagnostics service for both spiral wound membranes and hollow fiber membranes. Our team completes destructive testing on affected membranes, pinpointing the nature and type of fouling.

Example membrane on inspection


Example African Blue Dye testing post-chemical soak
Following diagnosis, we'll create a full report detailing the inorganic and organic fouling elements, along with a chemical regime to remove contamination and restore flux-rates. A carefully detailed ongoing preventative maintenance plan will prevent future issues and protect your process.
Most hollow fiber membranes can be repaired. By bath testing fibers and applying a small amount of compressed air, we can identify damaged elements and advise on membrane repair options. Pins are then inserted into both ends of the fiber, taking it out of service. Up to 10 fibers can be pinned within each unit, ensuring water quality and greatly extending the overall life of the hollow fiber membrane.
Ask us about our range of on-site and off-site membrane diagnostics and repair services
Pilot plant for on-site microfiltration trials and hire; and off-site ultrafiltration testing
If you are looking to trial the latest technology for an existing process, or upgrade a conventional filtration process, we can demonstrate our technologies on-site while providing product samples for testing and confirmation.
Envirogen holds a range of pilot equipment in stock. We can offer on-site trialling of microfiltration technologies and an off-site, bench-top ultrafiltration testing service.
Contact our team for advice on your on-site trial plans.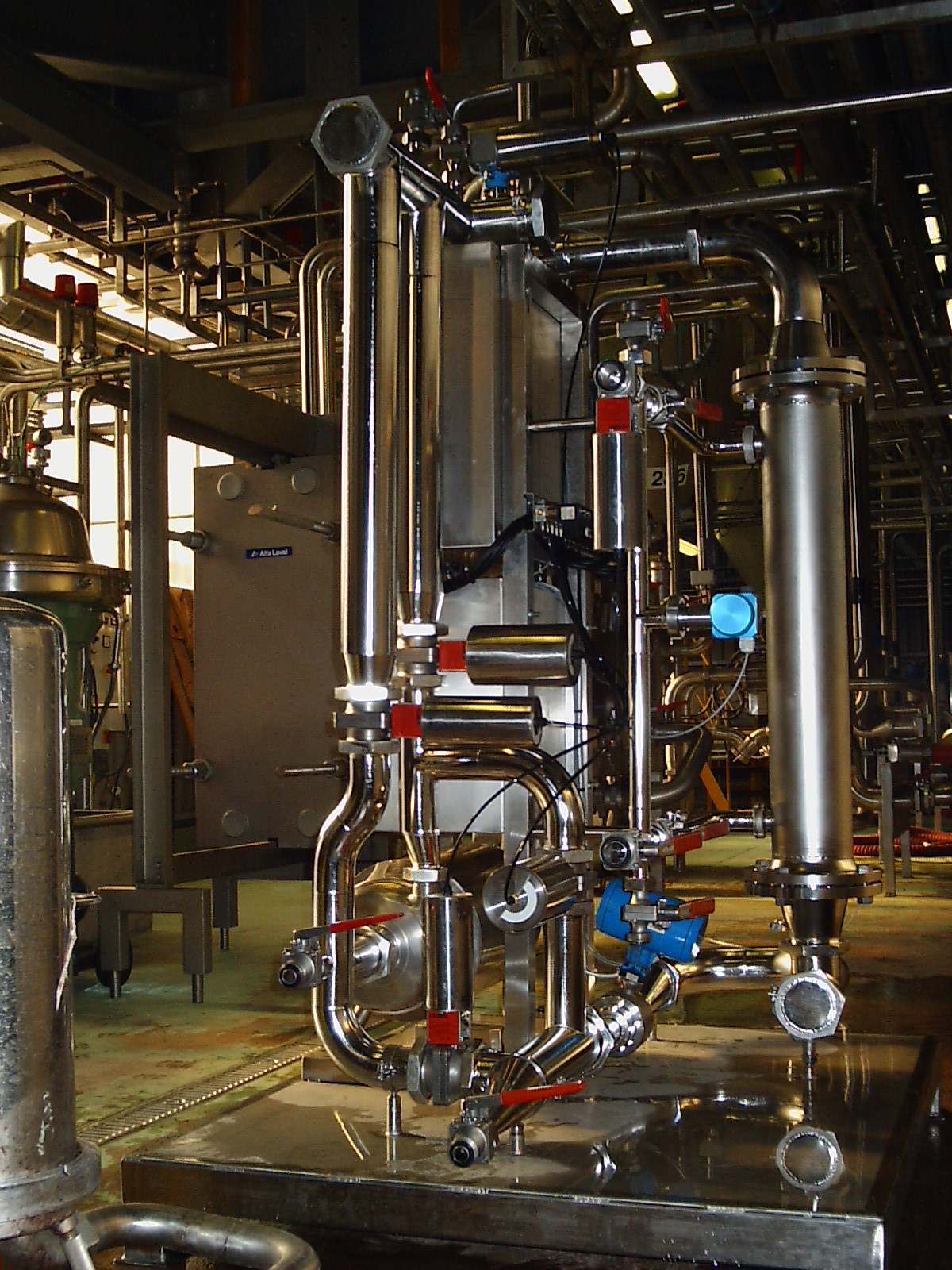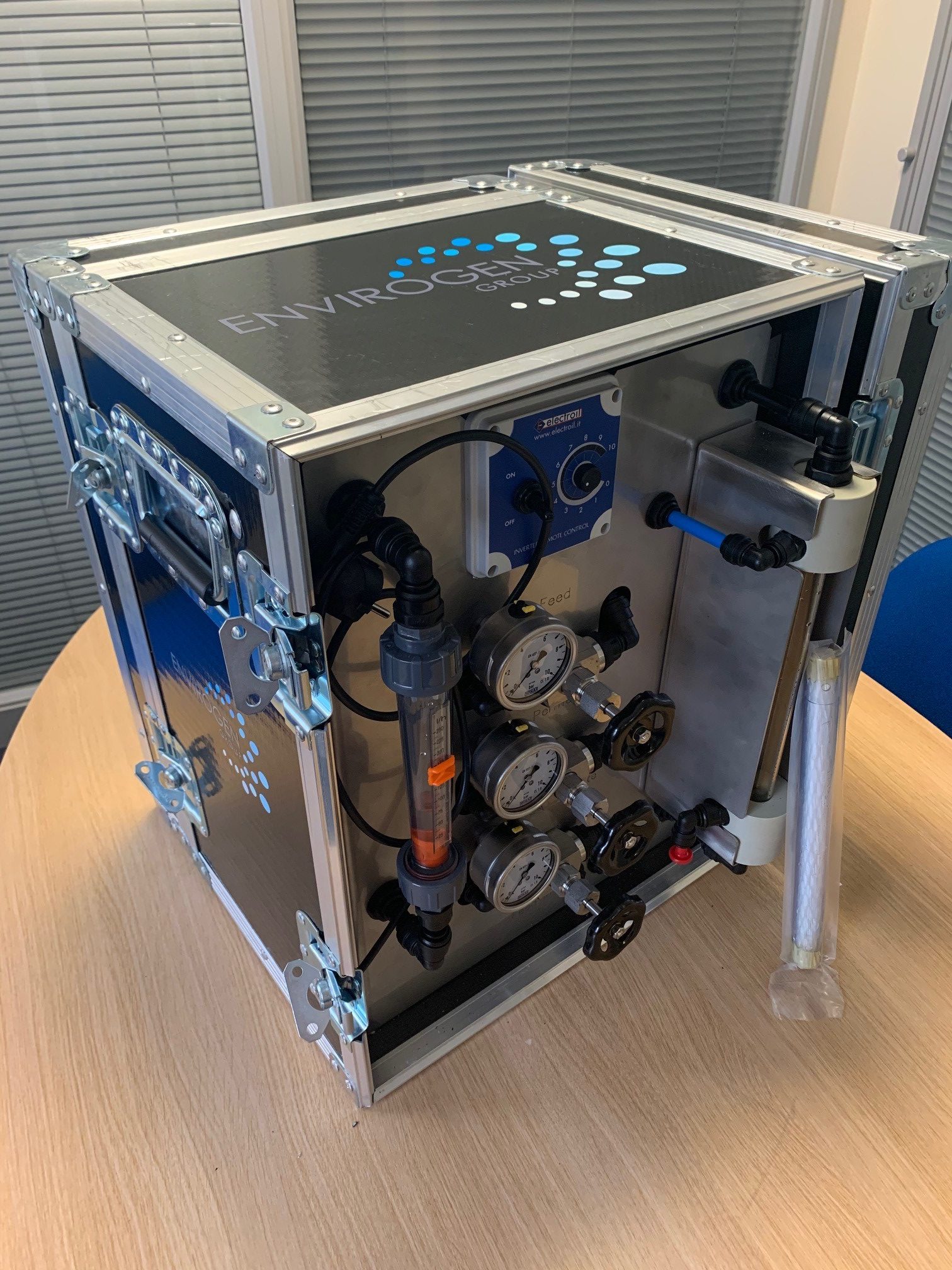 For a free assessment to evaluate water treatment and process filtration solutions for your site, contact our team of expert engineers