Our Carbopore active carbon filter cartridges are porous filters with high adsorption rates. These depth filter cartridges are widely used in industrial processes, as the most efficient method of removing odour, chlorine, volatile organic compounds, colours, taste and contaminants from fluids. Filter elements are constructed to provide compatibility with a wide variety of liquids and gases and, when required, the carbon can be impregnated with silver to reduce bacterial build-up. All materials used in Carbopor active carbon filter cartridges meet FDA and EC 1935 requirements.
Typical Carbopor applications include:
Removal of chlorine, taste and odour from drinking water
Removal of oil mists from air
Organics removal from plating solutions
Chemical waste stream treatment
In cases of high solid loads and to prevent premature blocking, pre-filtration can be installed upstream of carbon filter cartridges. Contact our team of expert engineers for more advice.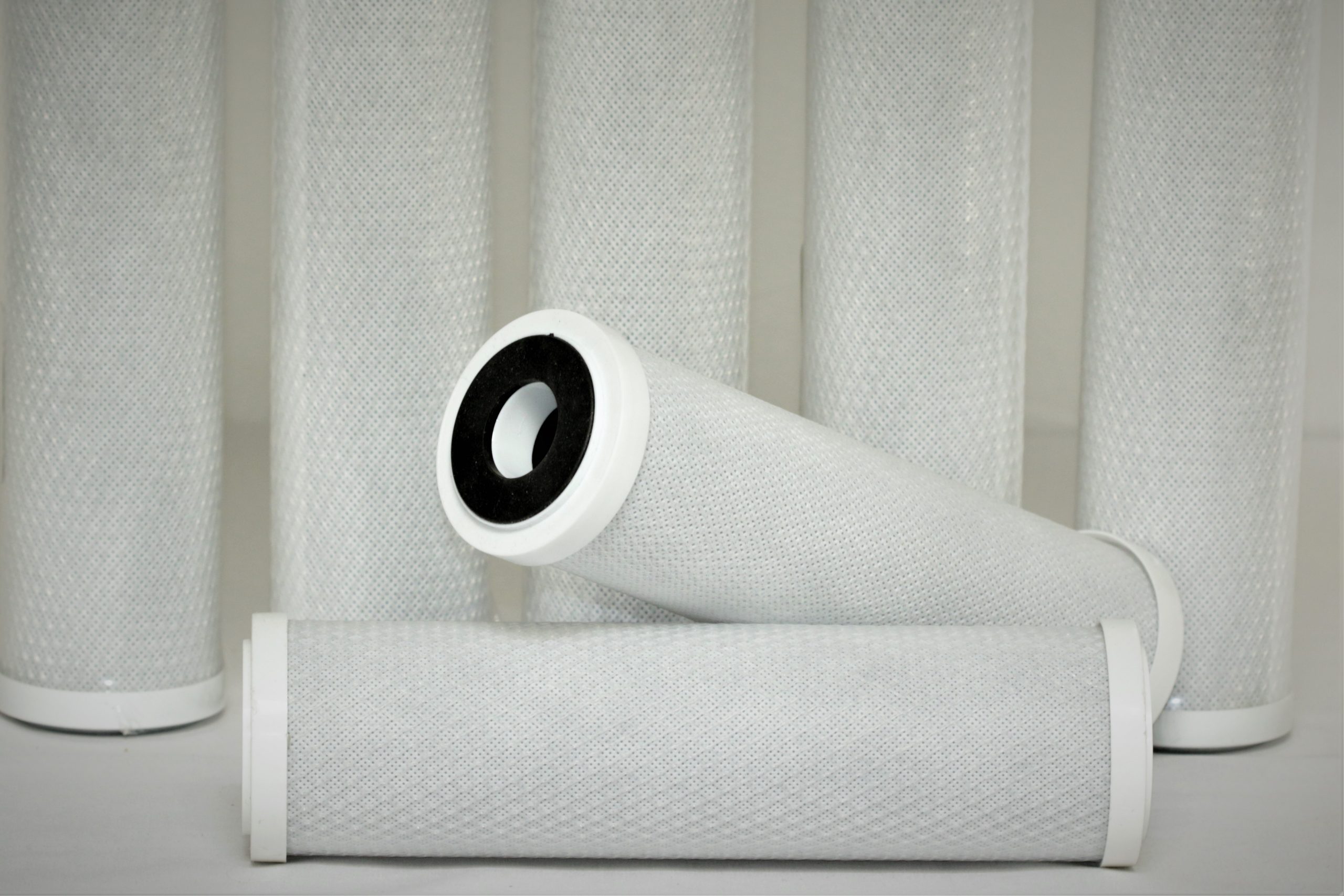 Tailored filtration solutions and activate carbon filter cartridges to meet your needs
With so many filtration options, it can be difficult to choose the carbon filter cartridges and filter housings for your application.
Choosing the right solution depends on:
Process temperature
Type of liquid or gas medium
Type and percentage of solids
Operating and design pressures
Desired particle removal size
Size and micron ratings
Viscosity of the fluid
Available space
Approvals process and regulatory requirements
Other factors linked to your process/application
At Envirogen, we take a solutions-based approach to filter selection, we discuss your process filtration goals, understand your desired outcomes and give expert advice on carbon filter cartridges, filter housings and consumables packages that best meet your needs.
Our team of process experts recommend solutions to maximise the effectiveness of your filtration process, enabling you to hit production and quality targets with a low total cost of ownership