Pleated filter cartridges are widely used for surface filtration as well as depth filtration due to their excellent flow rates and high efficiency. Our pleated filter cartridges have a continuous graded fibre density which offers progressively finer particulate retention throughout the media depth. Combined with optimum pleating, this gives exceptional lifetime performance while maintaining high dirt loading and low pressure drops.
Poliflo, Poliflo II and Poliflo HFC pleated filter cartridges
Our range of Poliflo, Poliflo II and Poliflo High Flow Cartridge (HFC) pleated filter cartridges provide the large surface area required for optimal filtration while ensuring high flow rates and low pressure drops. Our glass fibre, polyester fibre and pleated polypropylene cartridges are manufactured to *FDA-approved standards and European Regulation Number 1935/2004 for food contact, suiting a wide range of applications. These filter cartridges have retention ratings from 0.2µm to 250µm and include a validated cryptosporidium water filter removal option. Depending on the application, our durable and versatile pleated filter cartridges are compatible with highly aggressive solvents and chemicals.
Poliflo pleated filter cartridges are typically used for filtration in the following applications:
Food and beverage production (including cryptosporidium removal)
Pharmaceutical and biological industries
Injection water
Waterflow and wastewater
Workover
Completion and stimulation fluids
Brines
Acids
Methanol
Glycols
Amines
Diesel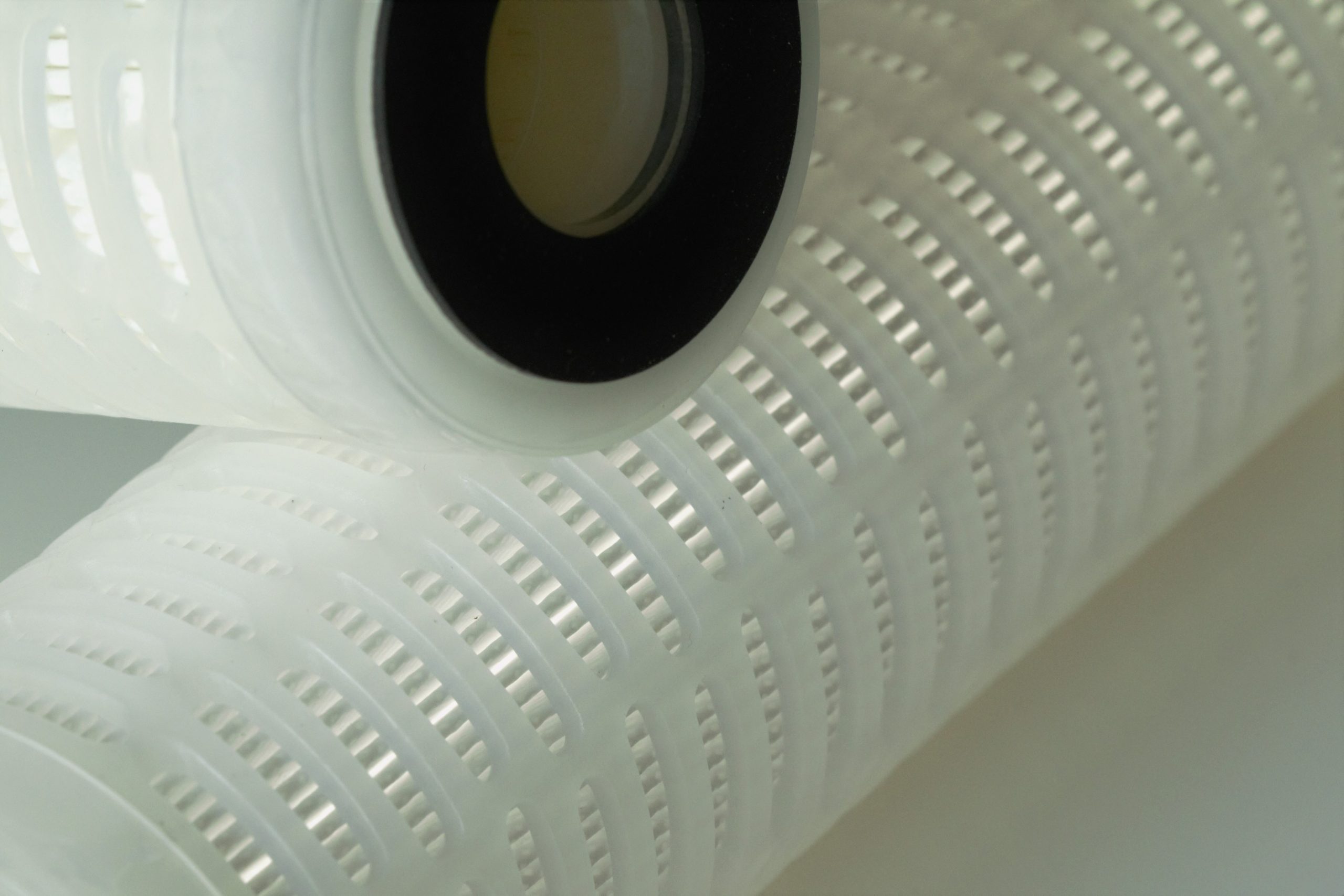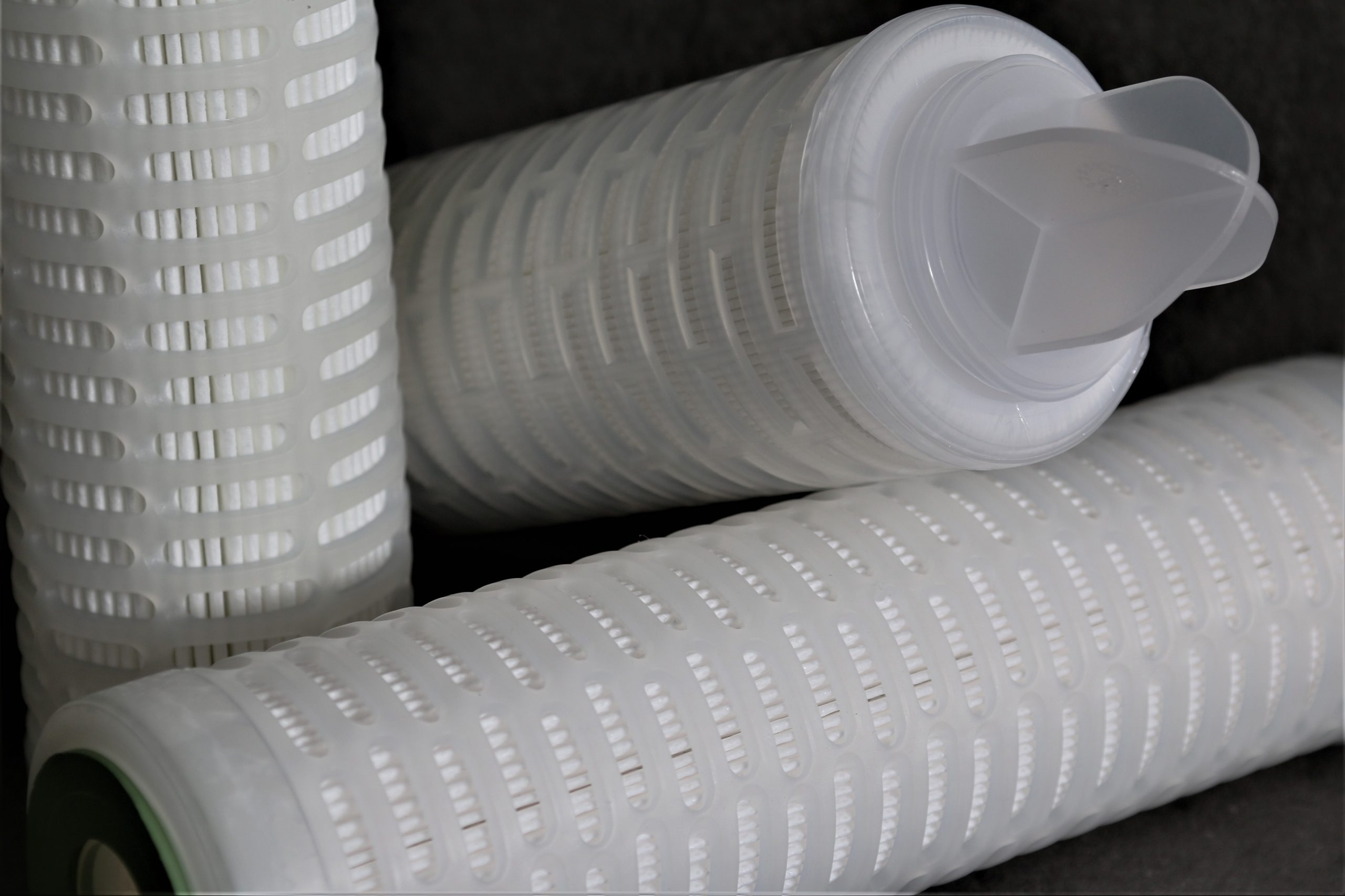 Tailored filtration solutions and pleated filter cartridges to meet your needs
With so many filtration options, it can be difficult to choose the pleated filter cartridges and filter housings for your application.
Choosing the right solution depends on:
Process temperature
Type of liquid or gas medium
Type and percentage of solids
Operating and design pressures
Desired particle removal size
Size and micron ratings
Viscosity of the fluid
Available space
Approvals process and regulatory requirements
Other factors linked to your process/application
At Envirogen, we take a solutions-based approach to filter selection, we discuss your process filtration goals, understand your desired outcomes and give expert advice on pleated filter cartridges, filter housings and consumables packages that best meet your needs.
Our team of process experts recommend solutions to maximise the effectiveness of your filtration process, enabling you to hit production and quality targets with a low total cost of ownership
*EC EC1935/2004 and FDA 21 CFR part 170-199 approved polypropylene.