When using a pulse filter to separate solids from liquids, a textile filter media (filter cloth) is placed around the metal filter elements to enhance the formation of the filter cake. Selecting the right filter cloth involves many considerations, including the application, temperature, chemical compatibility of the filter media, permeability, pore size and cake release.
Filter cloths can be constructed from woven or non-woven materials and the thickness and type of thread, its surface treatment, weaving patterns, wear resistance and tensile strength, as well as whether a mono or multifilament is used, can all add value to your filtration process. Sometimes a more expensive filter cloth can provide a more economical solution due to the extended lifespan. Time savings can also be gained from less frequent changing, as well as reduced costs associated with production loss or call-backs.
Common filter cloth media include polyester, nylon and polypropylene but sometimes more exotic materials, such as ethylene tetrafluoroethylene (ETFE) and polytetrafluoroethylene (PTFE), are used.
To ensure efficient operation and fast and effective cleaning, our team of experts will support you to select the right filter cloth for your application. We supply a wide range of filter cloths for our own brand of pulse filters, as well as almost every type of make or model on the market.
We supply a range of replacement fabric filter cloths for food, vegetable oil and industrial processes and most meet the standards for the European Commission EC 1935/2004 regulations for food contact. Our knowledgeable staff can recommend the best filter cloth to meet your cake filtration requirements at the lowest operational cost.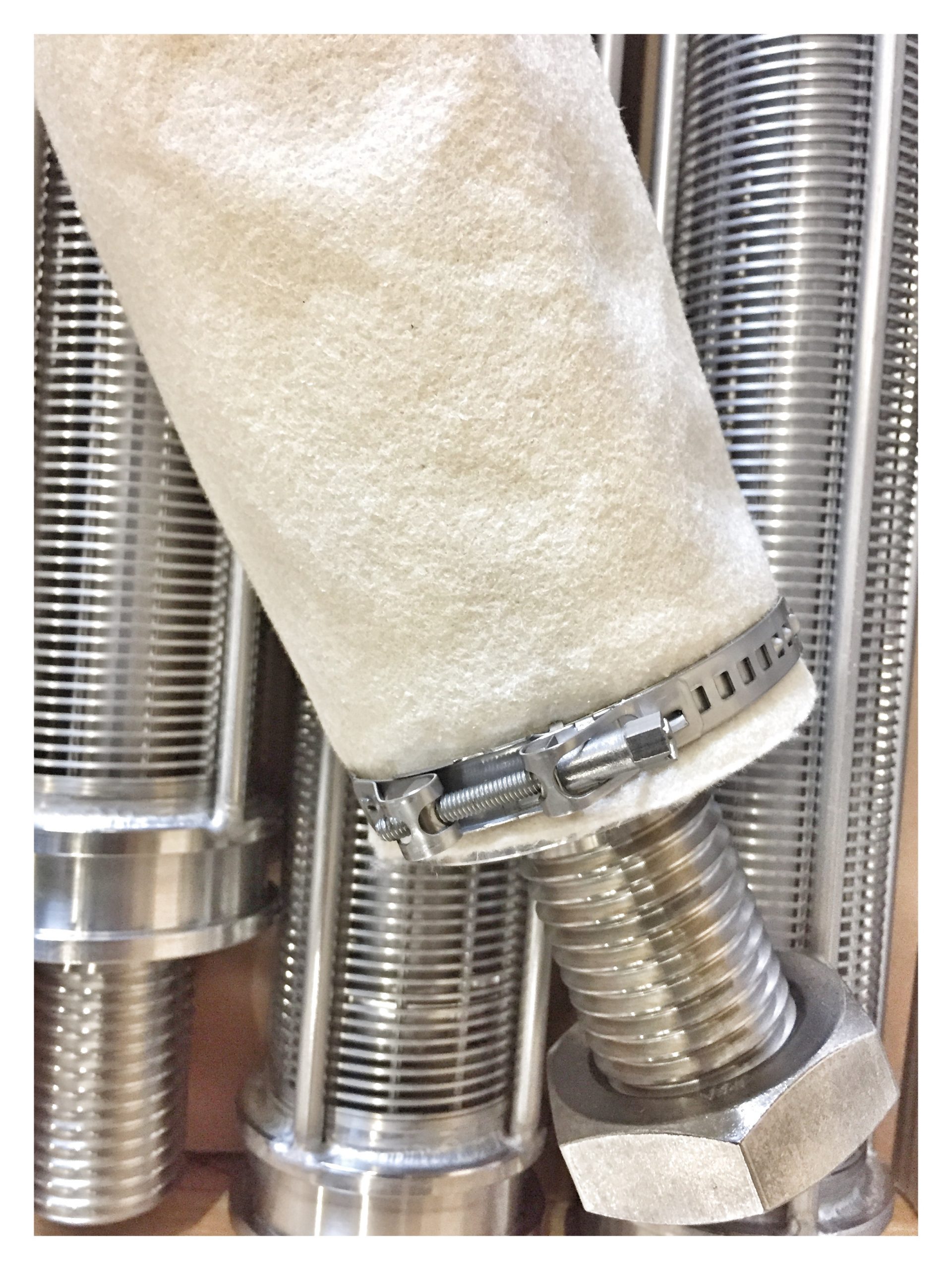 Pulse filters (pulse tubes) with filter cloth
Tailored filtration solutions to meet your needs
Selecting the right filter cloth for your application will depend on many factors like the flow rate, continuous or batch processing, the type and amount of solid load, the nature of the liquid, the temperature and the liquid viscosity.
Our team of process experts recommend solutions to maximise the effectiveness of your filtration process, enabling you to hit production and quality targets with a low total cost of ownership