Basket strainers, also called bucket strainers, are used for removing particulates from process water and recirculating liquids. These are usually installed on incoming water supply to protect downstream components like pumps, flow meters, heat exchangers, steam traps and control valves.
The Envirogen range of simplex strainers and duplex strainers are available in cast iron, carbon steel, gun metal, and stainless steel in a range of micron ratings. Basket material is stainless steel available from 10µm to 6.5 mm. We can provide optional extras to basket strainers to include the supply of differential pressure indicators to inform users when a filter is blocked, along with external single or double alarm signals.
Features and benefits of basket strainers:
Cost-effective – range of designs available with low operating costs and easy maintenance.
Simple and robust design – compact design for install in small or tight locations.
Designed for easy access – quick cover opening for access to baskets for short down time without the need for tooling.
High efficiency – multi-basket options provide high filtration area and a variety of filtration ratings and sizes.
Screw and flange connection options – range of options available to suit your requirements and compatible with new or existing pipeline connections.
Easy to clean – basket design allows for debris to be held within basket for simple cleaning and removal of unwanted filtered solids.
Multi-chamber availability – four or five baskets supply a larger filtration area for longer filtration processes but with the same easy maintenance.
Duplex model systems with flow diverting cocks – diverts and isolates flow from one chamber to the other. This protects your operators and allows filter cleaning to happen without production stoppages impacting on process flow.
Duplex model systems with diverting handle covers chamber in use – helps stops the removal of basket while chamber is in use for safe operator use.
Range of accessories and auxiliaries – high capacity filter baskets available as well as differential pressure indicators, sensors, heating jacket, automatic air eliminators, magnetic inserts, and alternative O-rings.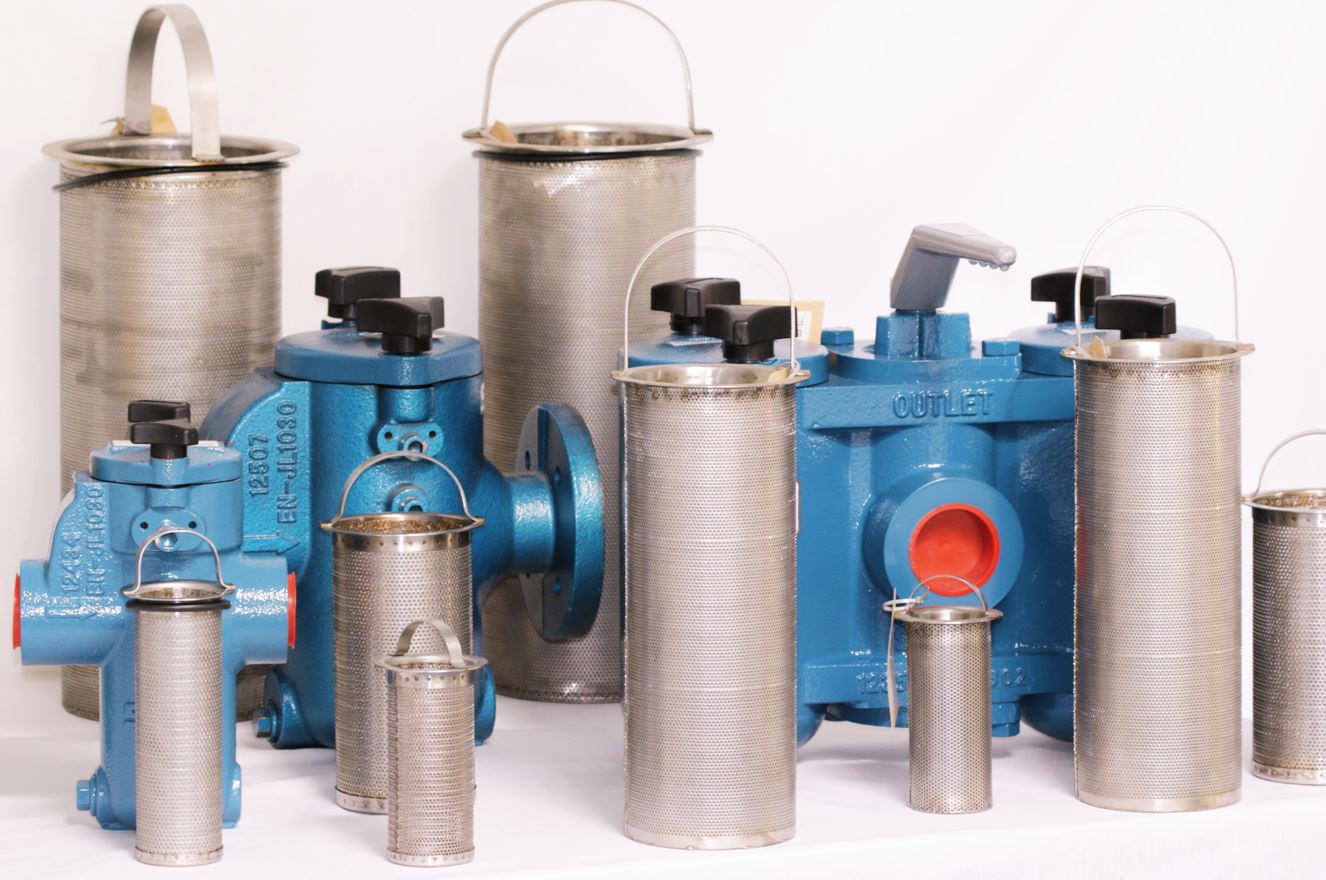 Manual simplex and duplex chamber basket strainers
Manual simplex strainers
Our manual simplex basket strainers are robust in design and come with removable and cleanable baskets. Simplex strainers are cost-effective and are used on liquid handling installations where it is possible for lines to be shut down for short periods to allow for manual change or cleaning of baskets. If you need to prevent shutdown, you can use two single strainers in combination or opt for duplex basket strainers.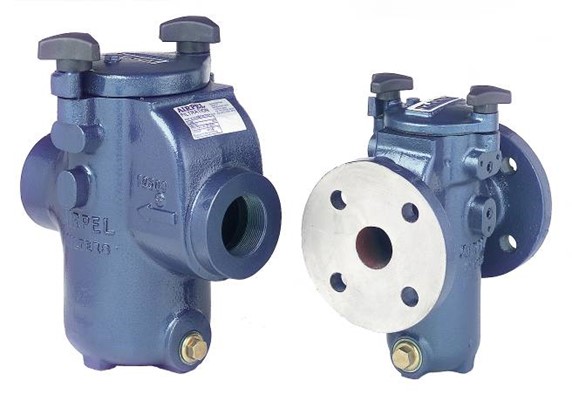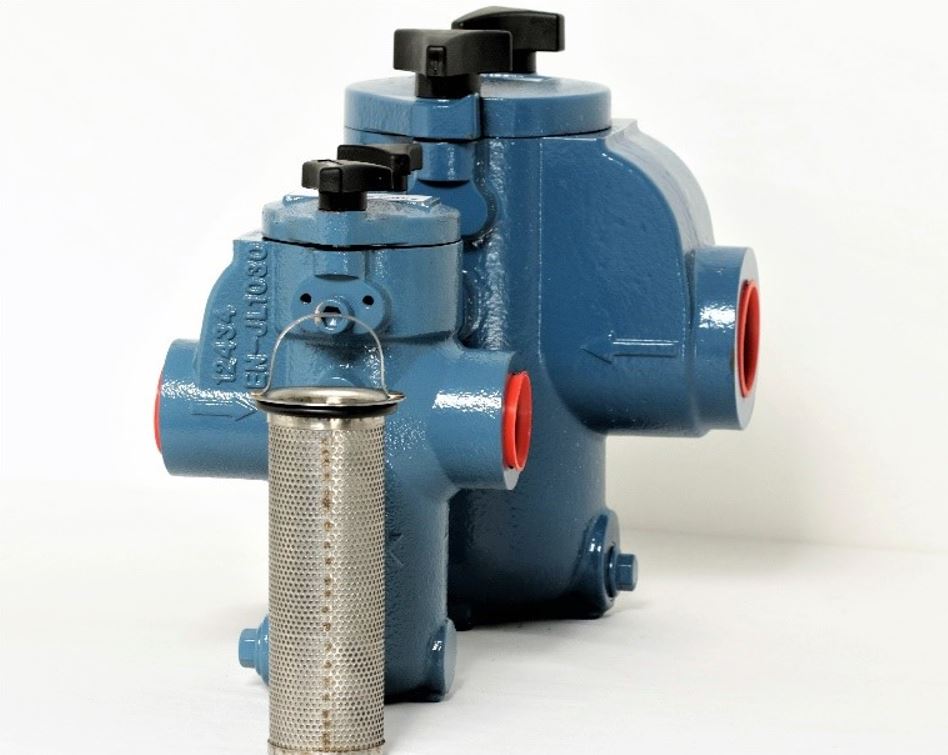 Manual simplex strainers
Manual duplex strainers
Duplex basket strainers, also called double basket or dual basket strainers, operate in duty/standby arrangement. The flow can be easily diverted to the clean unit with a switchover cock, allowing for continuous operation. With duplex strainers, the operator can switch the filtering function from one strainer to another. This convenient shifting means that duplex basket strainers are ideal for continuous uninterrupted flow operations as it never has to be shut down. This is because filter elements in one strainer can be cleaned whilst the other continuous to function. They are well suited to applications where pipelines can't be shut down for basket changeout.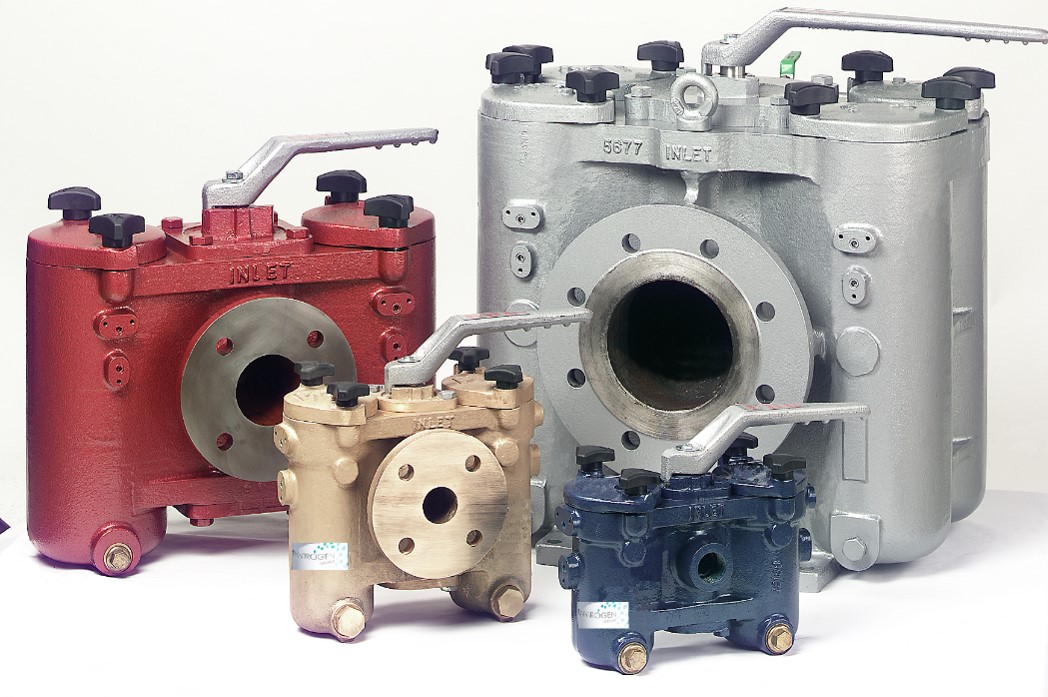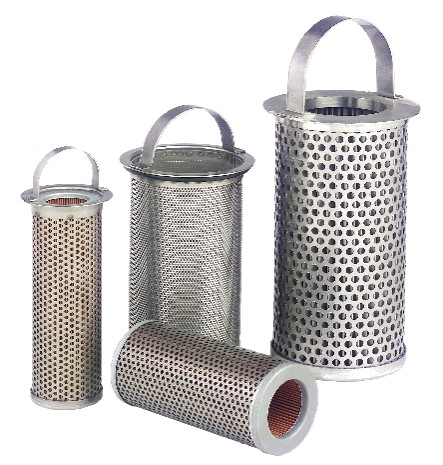 Manual duplex strainers are robust in design and incorporate two chambers with each containing a removable and cleanable high quality stainless steel basket
Multi-basket strainers
Our multi-basket strainers are designed to be compact and easily maintained and can handle large flow capacities, filtration ratings and sizes. Our multi-chamber simplex strainers provide simple and easy basket removal versus other units with similar pipe size connections. Similarly, our range of multi-basket duplex strainers are cleverly designed and well suited for applications where the requirement is for continuous flow.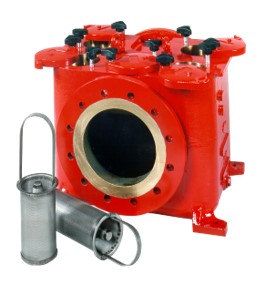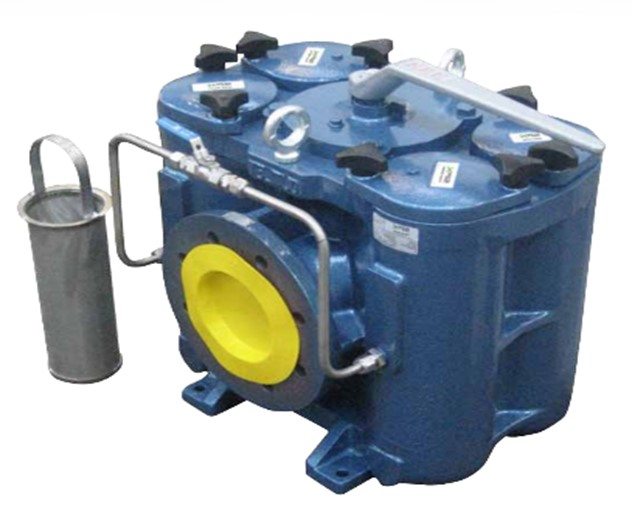 Simplex and duplex multi-basket strainers
Tailored filtration solutions to meet your needs
To ensure filtration standards are met, the correct basket strainers must be selected for each application and process. Many factors affect this choice, including the type of liquid, viscosity, temperature, flow-rate, operating pressure, filtration rating and mode of operation.
Our team of process experts recommend solutions to maximise the effectiveness of your filtration process, enabling you to hit production and quality targets with a low total cost of ownership