Water utilities and municipalities are challenged with always providing safe and clean water to their customers. Risks faced are complex with sources of water impacted by numerous factors, including seasonal drought or flooding, creating the need for companies to adopt additional localised water treatment. Many of our customers rely on us for DWI approved solutions to strengthen their options for resilience planning, risk mitigation, and compliance with regulatory demands from the Drinking Water Inspectorate (DWI).
Envirogen provides total water solutions for drinking water filtration:
Plug and play mobile water treatment systems and skid-based systems – available to buy or rent
DWI approved depth filter cartridges and stainless-steel housings
On site service and maintenance plans
Our engineers draw on extensive experience across the municipals industry and in process water filtration across multiple industry sectors, including food and beverage, industrial, power, healthcare and pharmaceutical markets.
Containerised water treatment plant and skid-based systems (rental or buy options)
We design systems for point of entry and boundary boxes, fixed large-scale treatment systems and mobile purification plants, for long-term or short-term temporary water treatment plant requirements and seasonal demands.
With proven modular components and DWI approved Deltapor MW/MWA depth filter cartridges and CF cartridge filter housings, we create standard and bespoke systems with a low capital outlay and reduced running costs, providing a low total cost of ownership. These modules create a scalable system that can flex according to the needs of your site and provide a future-proofed solution for easy expansion should water requirements demand it.
Our complete water treatment systems are available as permanent solutions, or as or skid-based systems that are portable and relocatable. Envirogen systems are designed to give long-time value, from the housing and connecting pipework, to the valves, ancillary equipment, and remote monitoring instrumentation.
A team of experienced engineers will take care of the whole installation, integration, training, and commissioning process. If you require further upstream processing, such as DWI approved UV screening and reverse osmosis filtration treatment, we can provide entire end-to-end solutions.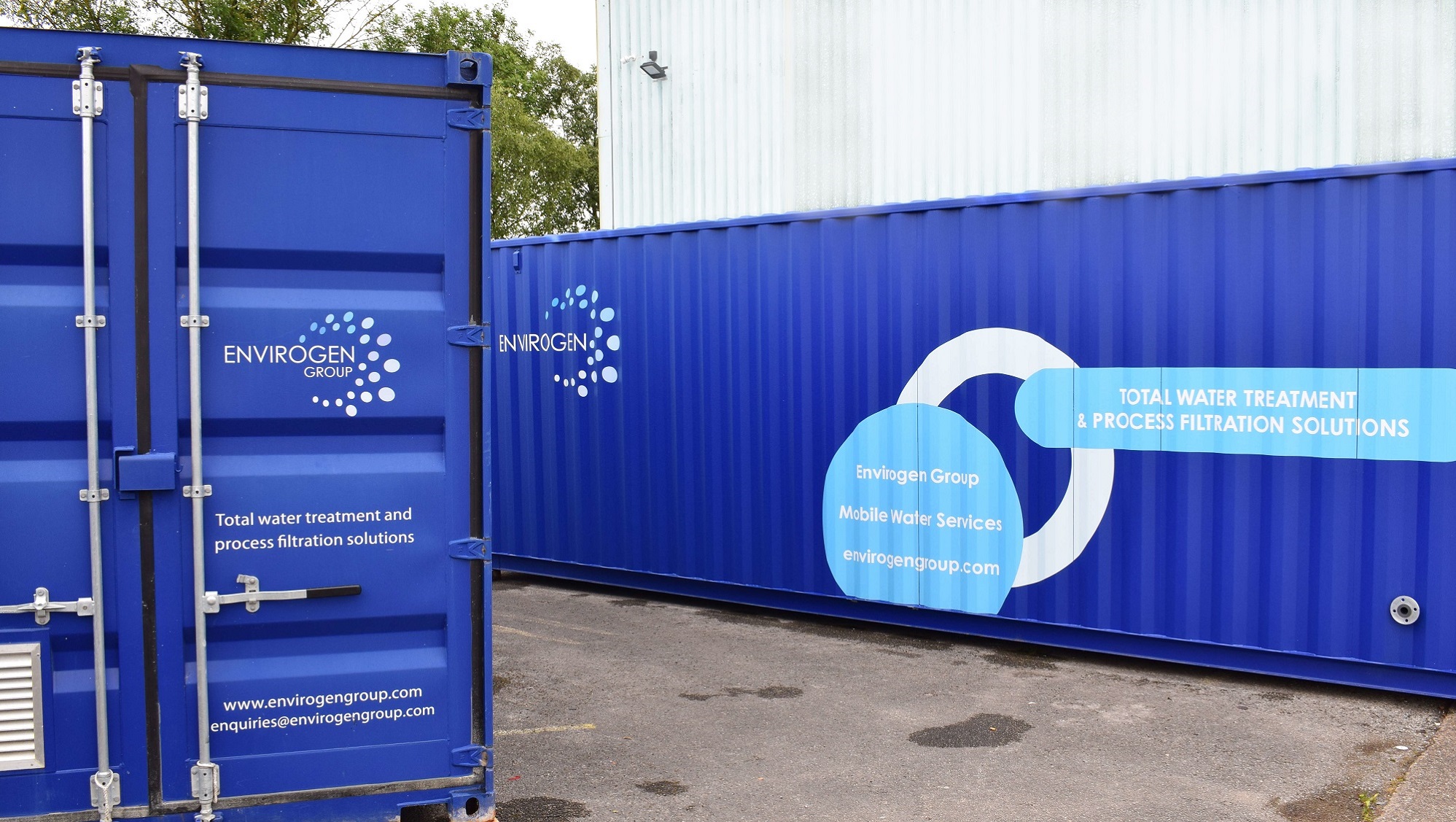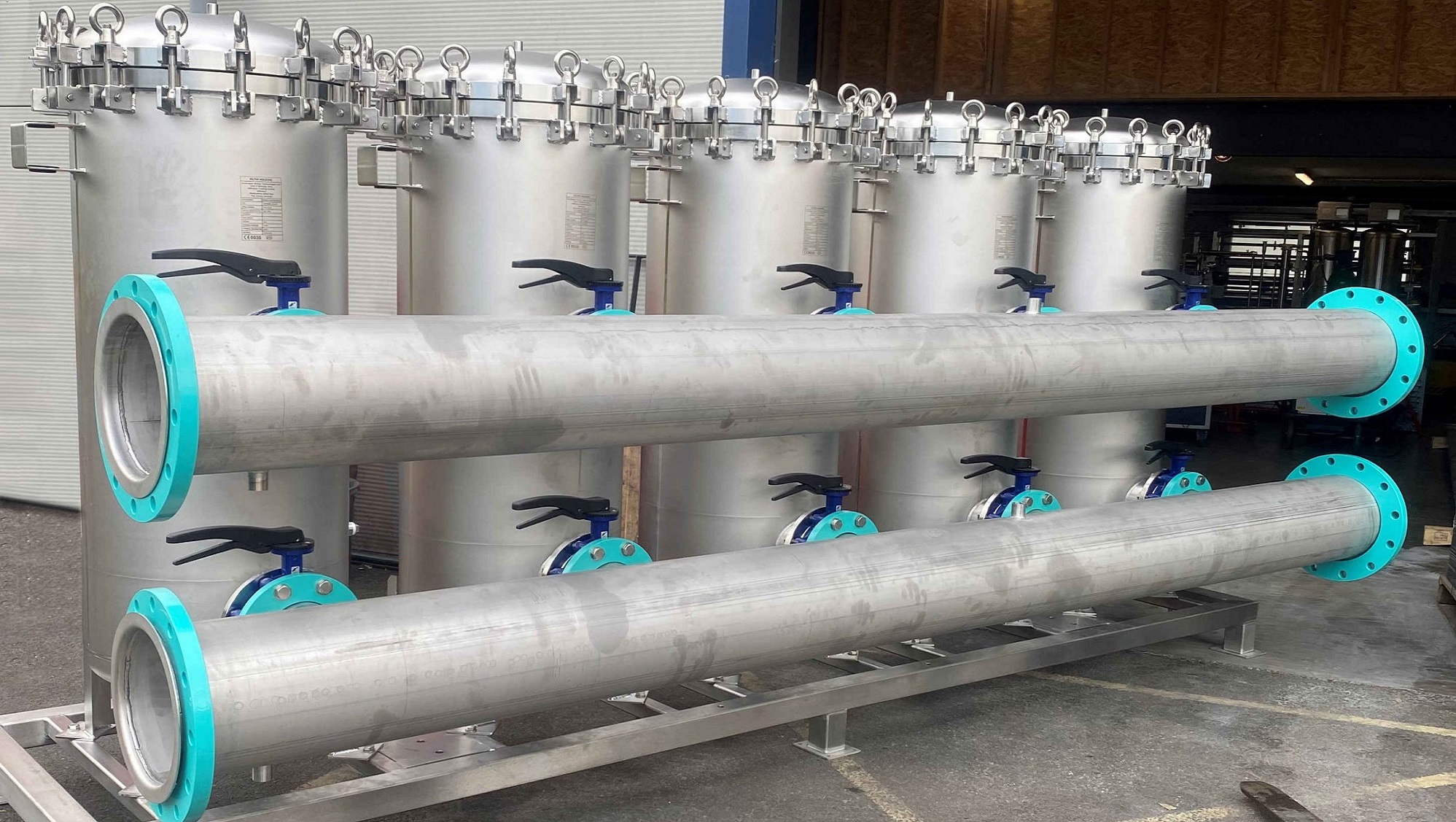 Envirogen mobile water services and water filtration skids for UK water utilities and municipalities. These units are available to help in resilience planning for particularly challenging situations caused by weather extremes such as drought or flooding.
DWI approved filter cartridges and filter housings
Envirogen Deltapor Municipal Water (MW) and Municipal Water Absolute (MWA) depth filters undergo rigorous testing and are DWI approved (DWI 56.4.1274) for their exceptional performance in water production, ensuring the efficient production of safe and clean drinking water.
With a range of pore sizes from 0.5μm to 200μm, Deltapor filters provide exceptional standards of filtration:
Removing sand, silt, particulate and organic matter
Turbidity reduction
Validated Cryptosporidium and Clostridium retention grades
Protection of upstream equipment and pre-filtration processes, including ultraviolet (UV) sterilisation and membrane systems
At point-of-entry boundary boxes
For small, medium and large-scale treatment plants
To solve unexpected and short-term contamination problems
DWI-approved
Our filters are simple to install and use; they can be fitted to our DWI approved CF stainless-steel cartridge filter housings range (DWI 56.4.1257) or retrofitted to any standard filter housing for quick and easy changeover.
Envirogen's Deltapor MWA cartridges provide high performance and a greater than 99.98% removal rate. Deltapor MWA gets straight to work providing consistent, cost-effective, drinking water to DWI standards. The progressive depth filter cartridge structure is designed to prolong life and provides a low total cost of ownership. It is especially effective with variations in flow demand and broad particle range.
Supporting water treatment services for water utilities and municipalities
On-site service and maintenance: For optimal performance of your filtration system, our skilled engineers provide on-site water treatment plant maintenance and servicing. They assess your specific needs and create a customised plan for servicing and preventive maintenance. We can also supply replacement DWI approved depth filter cartridges according to your seasonal requirements, ensuring consistent high-quality results throughout the year.
Remote monitoring and support: Our PureCare RemoteView provides remote monitoring and management for your water treatment plant, granting you complete control. Monitor operating parameters in real-time, prevent downtime by tracking critical thresholds, and analyse water production output for maximum efficiency. With robust end-to-end cybersecurity and adherence to industry 4.0 guidelines, PureCare RemoteView ensures the resilience of your operations.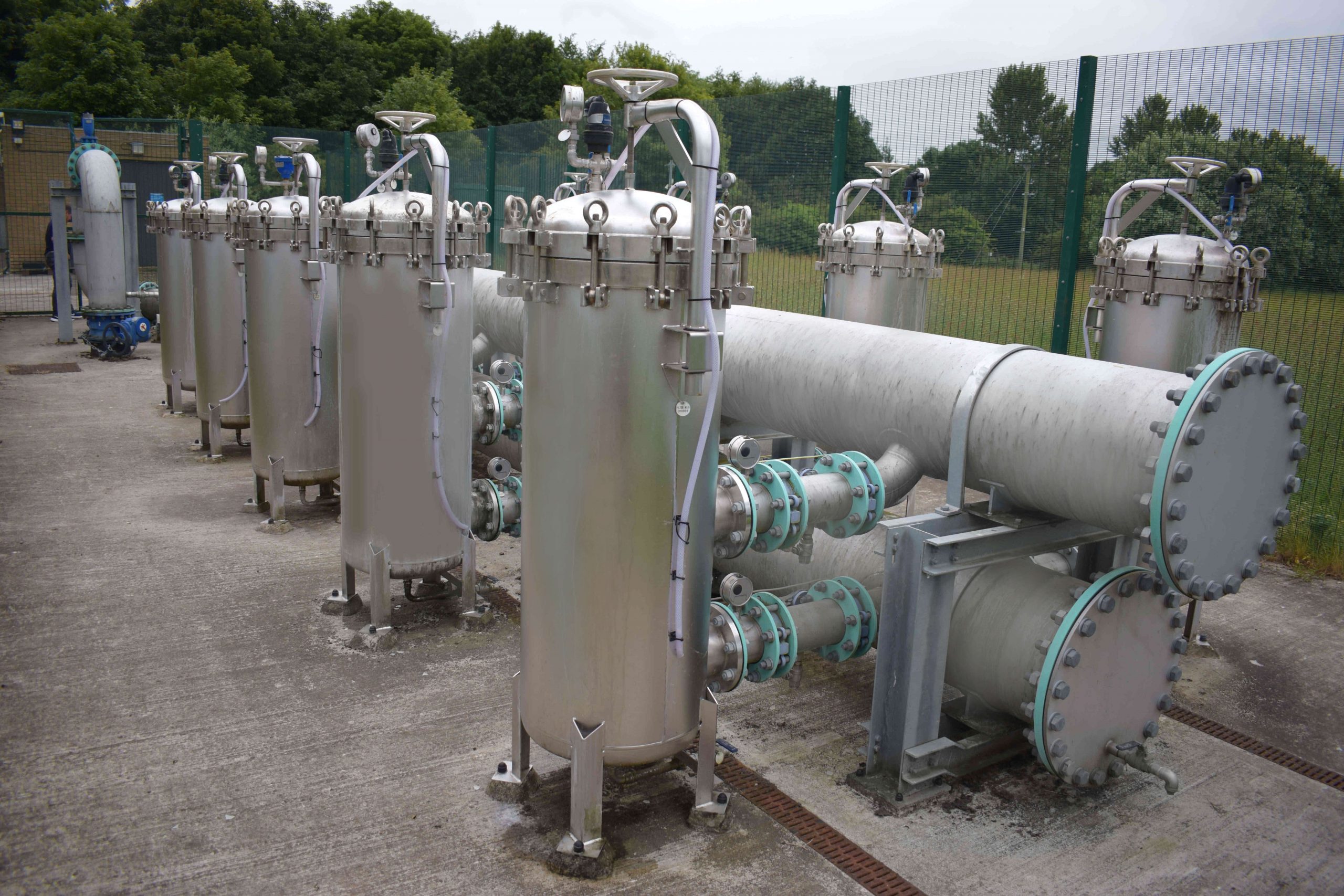 Speak to our team of experts to discover more about our DWI approved water filtration solutions for water utility and municipal water companies