As framework agreements from previous periods come to an end, water companies are scanning the marketplace to find new partners with innovative technology. The end goal: to improve customer service and lower bills, while ensuring the very best quality standards. Steve Parker, Technical Sales Manager at Envirogen Group, discusses the promising new solutions rising to meet AMP7.
Putting the customer first in a challenging landscape
AMP7 is perhaps Ofwat's most challenging pricing framework to date. In an uncertain landscape with increasing populations, new conurbations, unpredictable usage and the growing threat of climate change, water companies certainly have a tough period ahead of them.
As well as keeping the water running, utility companies are being challenged to focus on four main areas:
Great customer service
Long-term resilience, including a continual leak reduction programme
Affordable bills
Innovation
Undoubtedly, technology will drive strong performance in these metrics. By investing in the most efficient and cost-effective equipment at the beginning of the framework period, water companies will realise the best return on investment in the long term.
Process filtration technology, and the consumables that power them, have a direct impact on the long-term resilience of a utilities water treatment plant. By choosing reliable, high-quality, well-designed hard and software you decrease operating costs and generate savings, directly impacting your bottom line. By tapping into the engineering expertise of specialist drinking water filtration businesses, you have access to the very latest innovations.
In turn, resilience, a lower operating cost and innovation all go a long way towards creating a great customer experience: a dependable service that exceeds expectations.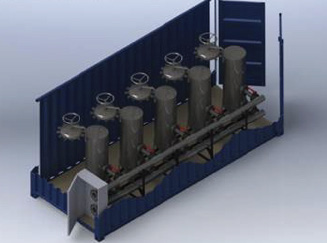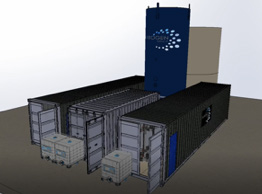 Select your innovation partner
The true partner of long-term resilience is innovation. When you partner with companies who are developing novel ways to treat water more efficiently and cost-effectively, you are demonstrating innovation in the eyes of the AMP7 framework. Of course, innovation can mean brand-new technology, but it can also mean the use of existing technologies in novel ways.
At Envirogen, we are constantly working to create new ways to filter water to more exacting standards more efficiently. Our DWI-approved Deltapor MWA point-of-entry (POE) filtration cartridges are a great example of innovation in action. With unique progressive filtration technology, they are able to adapt to variations in flow demand while providing a low total cost of ownership.
But innovation doesn't stop with filters. By designing filtration systems to meet specific demands, you can combine tried and tested technologies in unique configurations to save money and future-proof against unpredictable events. We often combine our point of entry filtration with UV sterilisation, reverse osmosis filtration, softening solutions and carbon filters to provide novel and adaptable water treatment systems. But at the heart of any solution, whether it be consumables, filter housing or complete water processing systems, is an understanding of the journey. From the incoming water standards and environmental risks, right through to consumer usage data, you need to understand it all to plan the optimal solution.
You get what you pay for
Ofwat has made it clear that water companies must adopt a total cost of ownership approach when it comes to responding to the AMP7 framework. CAPEX, although a factor, is not the focus when it comes to investing in new technology and infrastructure.
Nowhere is this more evident than when choosing DWI-approved filter cartridges. Filters and ancillary equipment demonstrate the total cost of ownership most clearly and many water companies are already aware that investing in a slightly more expensive, yet much higher quality, consumable is a way to keep overall operating costs down.
This approach extends into the entire water processing system. Installing water filtration skids that make use of the latest consumable technology already have efficiency built in. These savings trickle all the way through to the householder and they keep rates fair and low.
From sourcing components and consumables to designing plants, we focus on the consumers and businesses at the end of the drinking water journey. We know this approach mirrors the focus of the water companies we serve, and it translates into benefits for everyone.
Rising to the challenge
The future may seem murky and unpredictable. We know that there are substantial challenges ahead. Unpredictability in source water quality and volume, climate-driven instability and growing populations will exert pressure on water companies. But we have the technology to meet these challenges, to provide high-quality water at a price that consumers can afford and to do this with minimal impact on the natural resource that we depend upon.
The future will see even greater leaps in technological breakthroughs. Next-generation offsite monitoring and real-time tracking will bring further reductions in operating costs and allow for more timely interventions when needed.
We will adapt to the changing future but AMP7 is here now. Are you ready for the challenge?
For more information on our work in the water utility market and to see our range of DWI-approved filter cartridges and stainless-steel housing visit our water utilities web page.
For a FREE, no-obligation assessment on how you can save energy, water, waste and money, contact our team of expert engineers