Whether you need a rapid response to an emergency breakdown or a longer-term solution, our mobile water treatment systems deliver fast, high-quality results.
Each mobile water treatment unit comes pre-built, pre-tested and pre-commissioned for easy installation. Perfect for busy, congested environments, every compact unit is fully containerised for easy integration with existing systems and can even be installed outside.
Flexible, rapid, high-quality solutions – ready when you need them
Fast-paced manufacturing and industrial environments need to adapt quickly to fluctuating demands and water treatment systems need to support changing requirements. Our temporary, mobile water treatment systems guarantee streams of purified water even if your demand or current supply changes.
Mobile water treatment units are ideal for:
Emergency supply – when an existing water treatment system breaks down unexpectedly, it can have a serious impact on business operations. Process and boiler feedwater systems can run 24 hours a day, and there is often no built-in contingency. We have rental mobile water treatment systems on standby for emergencies, ready to deploy across Europe.
Planned maintenance – plant refurbishments, upgrades or large maintenance projects can take time and require partial or complete shutdown periods. When existing systems are unavailable due to planned outages, mobile water treatment systems provide the ideal solution and can be available for as long as needed.
New product development and manufacturing – when new products have specialised water requirements, existing water treatment systems may struggle to deliver differentiated supply. Since novel products can carry significant business risk, particularly in new markets, it can be hard to justify the purchase of new treatment technology. With a rented, containerised water treatment plant, specific water quality standards can be achieved without the CapEx associated with purchasing a new system. This short-term approach can help with the long-term growth of your business.
Seasonal or peak demand – temporary increases in water treatment capacity are commonplace in many industries. To save the expense of permanent installations that may sit idle for some of the year, rented, mobile water treatment systems can provide an uplift without the CapEx.
Engineering houses – to supply continuous, temporary treated water supply for flexible time periods when your usual supply is interrupted. Our mobile water treatment units simply take the flow while new facilities are commissioned, largescale cleaning or flushing tasks take place or during plant start-up. Having a containerised water treatment plant on-site for flexible periods can help ensure that new installations are completed on time and on budget.
Mobile water treatment systems from Envirogen: the simple way to solve urgent water supply issues
We have a large selection of process filtration and water treatment rental equipment available for installation immediately, all engineered with the same intelligent technology that you find in our new installations. If you have a more bespoke need, talk to our team of expert engineers and we will design a containerised solution to meet your exact requirements.
With our mobile water treatment systems, we guarantee:
Quick and easy installation – all systems come pre-built, pre-tested and pre-commissioned for easy connection and start-up.
Flexible positioning – inside or out and in the most confined spaces. Each mobile unit is supplied in a standard 10-foot or 20-foot shipping container.
Tailored treatment – we'll install the equipment and tailor the configuration to meet your exact water quality requirements.
Huge time savings – our solutions can be installed rapidly, ensuring a fast flow of high-quality water when you need it.
No CAPEX solutions – our entire range of mobile water treatment systems are available for rent with fixed monthly costs for easy and accurate budgeting.
High-quality supply using the latest technology – we only install premium water treatment technology to achieve the highest water quality standards.
Remote digital access – via an easy-to-use PLC, you can control your mobile water treatment unit externally, adjusting settings as demand or quality requirements change.
24/7 service back-up and support – our team of expert engineers provide regular servicing and maintenance checks and emergency breakdown cover, should you need it.
A technology for every treatment
Our flexible, mobile water treatment systems can be fitted with a range of process filtration and water treatment technology, including:
Pre-treatment technology to protect existing downstream water treatment systems
Complete pilot testing systems
Specialised clean-in-place (CIP) technology
Condensate recovery and polishing solutions
Custom built and bespoke mobile water treatment plants

Don't just take our word for it…
Our mobile water treatment systems have been supporting businesses across Europe with temporary and long-term supplies of high-quality water.
Case Study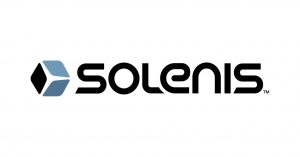 When this speciality chemicals plant needed to shut down an ageing water treatment system for refurbishment, we installed a mobile demineralisation plant to protect vital process and boiler feed water supplies. Two temporary water treatment plants, consisting of reverse osmosis and ion exchange systems, were installed, along with pre-treatment technology and complete PLC and HMI controls. The project ensured a 24-hour supply of high-purity water throughout the refurbishment project with 40m3/hour flow rates.
Case Study


The Britvic site in Rugby produces around half of the group's soft drinks and when an energy centre upgrade was needed, alternative pure water supplies had to be found to protect production. We installed a mobile, self-contained, fully assembled, and pre-commissioned reverse osmosis system to ensure a continuous, 10m³/hr flow of water that met exacting standards.
Case Study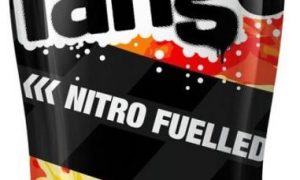 When a new beverage recipe was taken into manufacturing trials, a new standard of water quality was required to support research and development. By installing pre-assembled, tested and calibrated reverse osmosis mobile water services, outside the congested factory, we were able to secure necessary water quality standards under OpEx budgets with little impact on the day-to-day running of the site. Sterile housing was used to meet hygienic conditions and additional UV sterilisation helped meet the very high-quality water standards needed for this novel product.
Speak to our expert team to find a fast, high-quality, cost-effective way to meet your temporary water treatment requirements