Water treatment supply and demand can change over time. Emergency breakdowns, maintenance programmes and new product developments can mean that current water treatment plants can't deliver the supply needed. When a short-term issue changes water demand, temporary water treatment plants can provide the ideal solution.
Our range of mobile water treatment plants come pre-built, pre-tested and pre-commissioned for easy installation and fast supply when you need it. Each rental system uses the very latest technology, but with no CapEx and a fixed monthly fee, you get guaranteed high-quality flows without a large upfront investment.
Flexible supply when you need it – tailored to your requirements
In fast-paced manufacturing or industrial environments, change is inevitable and water treatment supplies need to adapt to fluctuating demands. Temporary water treatment plants are perfect for unpredictable and fluid demands, delivering fast responses with the latest water treatment technology, without the expense of a new installation.
We have a range of mobile water treatment equipment available. Every system comes fully built in a 10-foot or 20-foot shipping container ready to slot into your current water treatment configuration or for easy placement outside your building. Of course, simple doesn't mean standard. Every system is tailored to meet exact water quality requirements and we can mix and match water treatment and process filtration technologies according to your needs.
Temporary water treatment plants are perfect for:
Emergencies – if your existing plant breaks down unexpectedly, we have a range of mobile water treatment equipment available for deployment across Europe.
Planned maintenance – larger refurbishment or upgrade projects sometimes require a shutdown period. When a 24/7 water supply is needed, temporary water treatment plants can take the demand, leaving engineers the time and space to improve and upgrade technology.
New product development – new products might have different requirements and need different water quality standards. Installing new equipment is a risk in the early stages of product development; if the product fails, you're left with a large CapEx with no way of recouping the investment. Temporary water treatment plants can help absorb this risk. No CapEx means that costs stop when the mobile water treatment plant leaves your building.
Peak demands – meet increased demands at certain times of the year without the risk of expensive water treatment equipment sitting idle at other times.
Engineering houses – using mobile water treatment equipment to supply continuous, temporary treated water for flexible timescales, during largescale commissioning, cleaning or start-up projects.
The latest technology with none of the CapEx
Our temporary water treatment plants use the latest technology from our full range of process filtration and water treatment solutions, including the following technologies:
Pre-treatment
Pilot testing
Specialised clean-in-place (CIP)
Condensate recovery and polishing
We have a range of containerised systems available, but if a more bespoke solution is needed, we can configure a mobile water treatment plant to meet your exact requirements.
Quick, convenient and available, temporary water treatment plants provide:
CapEx-free solutions
Fast installation and start-up
24/7 support and remote monitoring
Easy control and operation with full programmable logic controller (PLC) and human-machine interface (HMI)
Compact designs for flexible positioning inside or outside of the factory
From industrial boilers to food and beverage production, our installations have helped businesses meet demand in diverse market sectors across Europe
The following temporary water treatment plants are available for rent now, visit our rental equipment page for further details.
Our temporary reverse osmosis and ion exchange plants were installed in this speciality chemicals plant to supply continuous, high-purity water during a shutdown. While the existing water treatment system was refurbished, process water and combined heat and plant feedwater were protected with no disruption to day-to-day activities on-site.
The combined system delivered water at 40m3/hr with conductivity levels at <0.1μS/cm and silica levels at <20ppb. Both the reverse osmosis and ion exchange mobile water treatment equipment is now available to rent.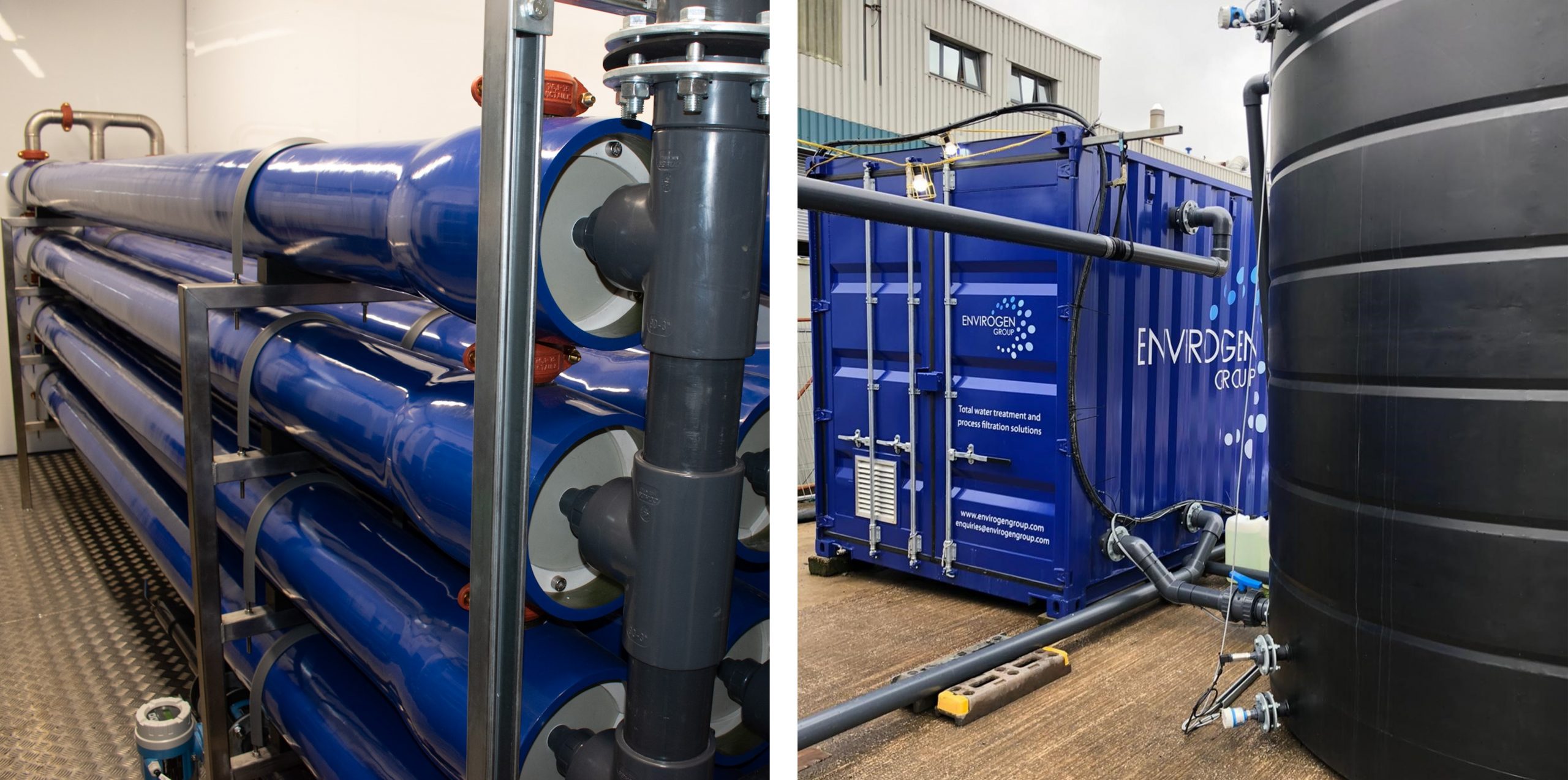 "Not once did we lose supply. The integrity of our products and the protection of our CHP system was maintained throughout."
Case Study: Britvic
We installed a mobile, self-contained, fully assembled and pre-commissioned reverse osmosis system containing high-quality, low-energy membranes at Britvic's Rugby site. As the largest manufacturing site for the group, this high output centre relies on a continuous stream of high-purity water. While the energy centre was upgraded, this temporary water treatment plant provided alternative 10m³/hr flows of pure water supplies to protect production.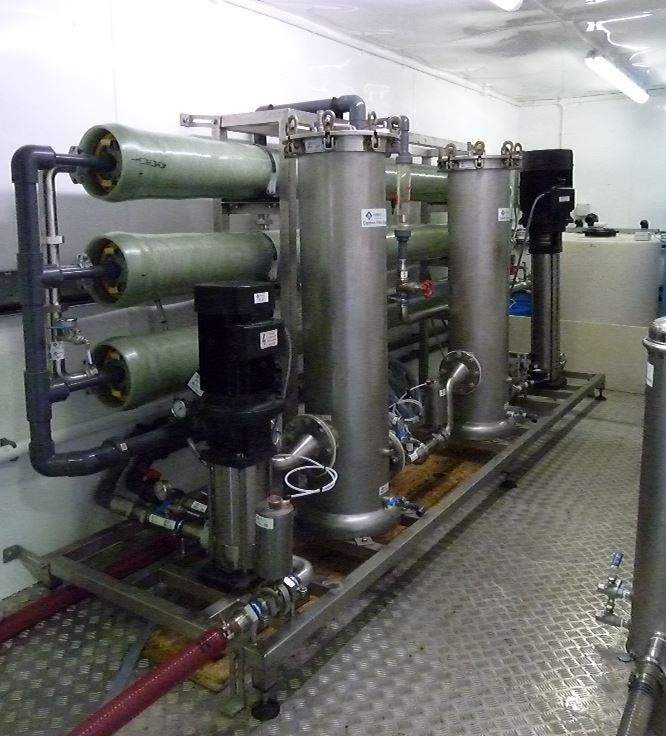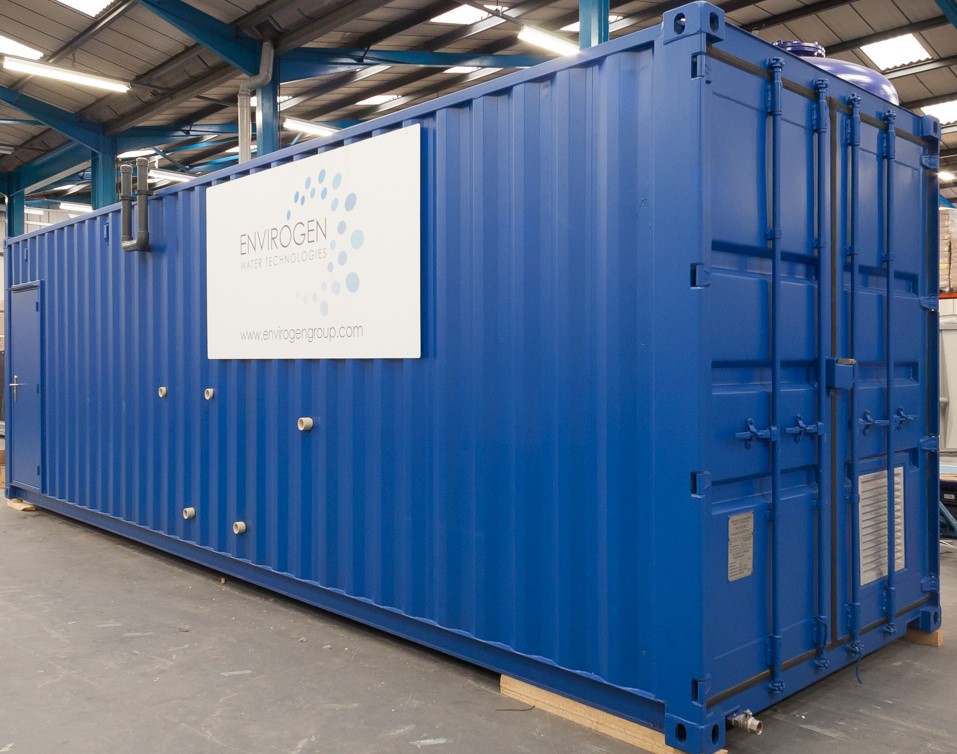 When our large beverage manufacturing client was ready to take a novel beverage to market, a production line was set up to exclusively manage this product. With a unique recipe, this product required a different water quality standard to other products made in the factory. To minimise the risk of investing significant CapEx in a new installation, we installed a mobile, pre-assembled, tested and calibrated reverse osmosis system outside the congested factory with OpEx budget. Sterile housing was used to meet hygienic conditions and additional UV sterilisation helped meet the very high-quality water standards needed for this novel product.
Speak to our expert team to find a fast, high-quality, cost-effective way to meet your temporary water treatment requirements