Our range of sanitary housings is manufactured with a high-quality surface finish for industries that need to meet hygienic standards. Internal cleaning can be carried out to high standards on all filter housings, thanks to the angle-free passages and smooth, high-grade finish welds. This type of sanitary filter housing is suitable for most critical applications found in beverage, fine chemical, electronic and pharmaceutical industries. Depending on the application, our sanitary housings are available in a high-grade finish with a roughness average of less than 0.8 µm.
Sanitary filter cartridges and filter bags housings can also be supplied for the handling of both liquids and gases. Depending on the model type, sanitary housings can be made suitable for clean-in-place (CIP) or steam-in-place (SIP) procedures with the addition of a heating jacket and deliver working pressures up to 10 bar at 150°C.
Our sanitary filter housings are built as standard in AISI 316L stainless steel, carry the CE mark and meet the following regulations:
European Commission Pressure Equipment Directive PED 2014/68/UE
European Commission Equipment for potentially explosive atmospheres ATEX 2014/34/EU
European Commission EC 1935/2004 for food contact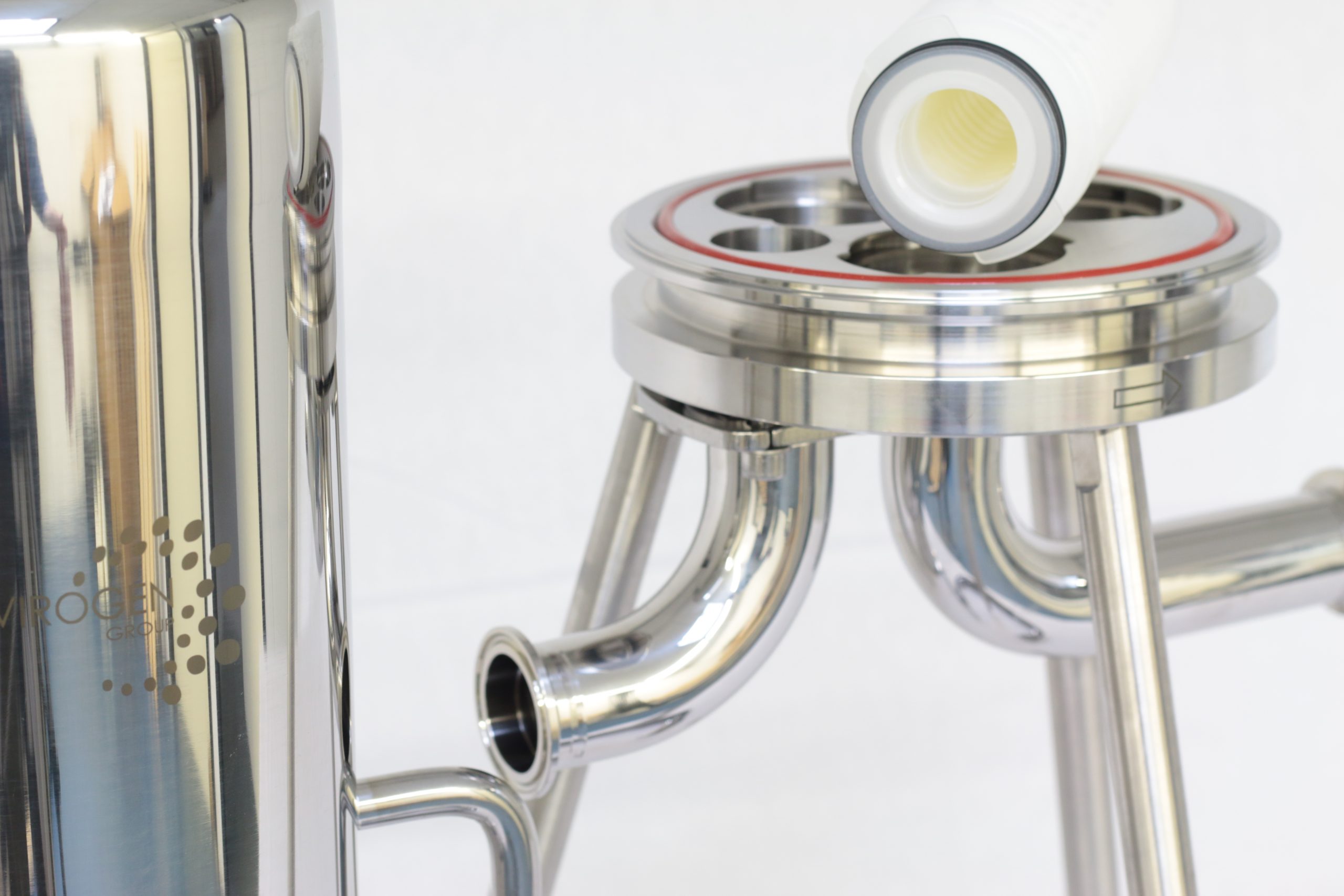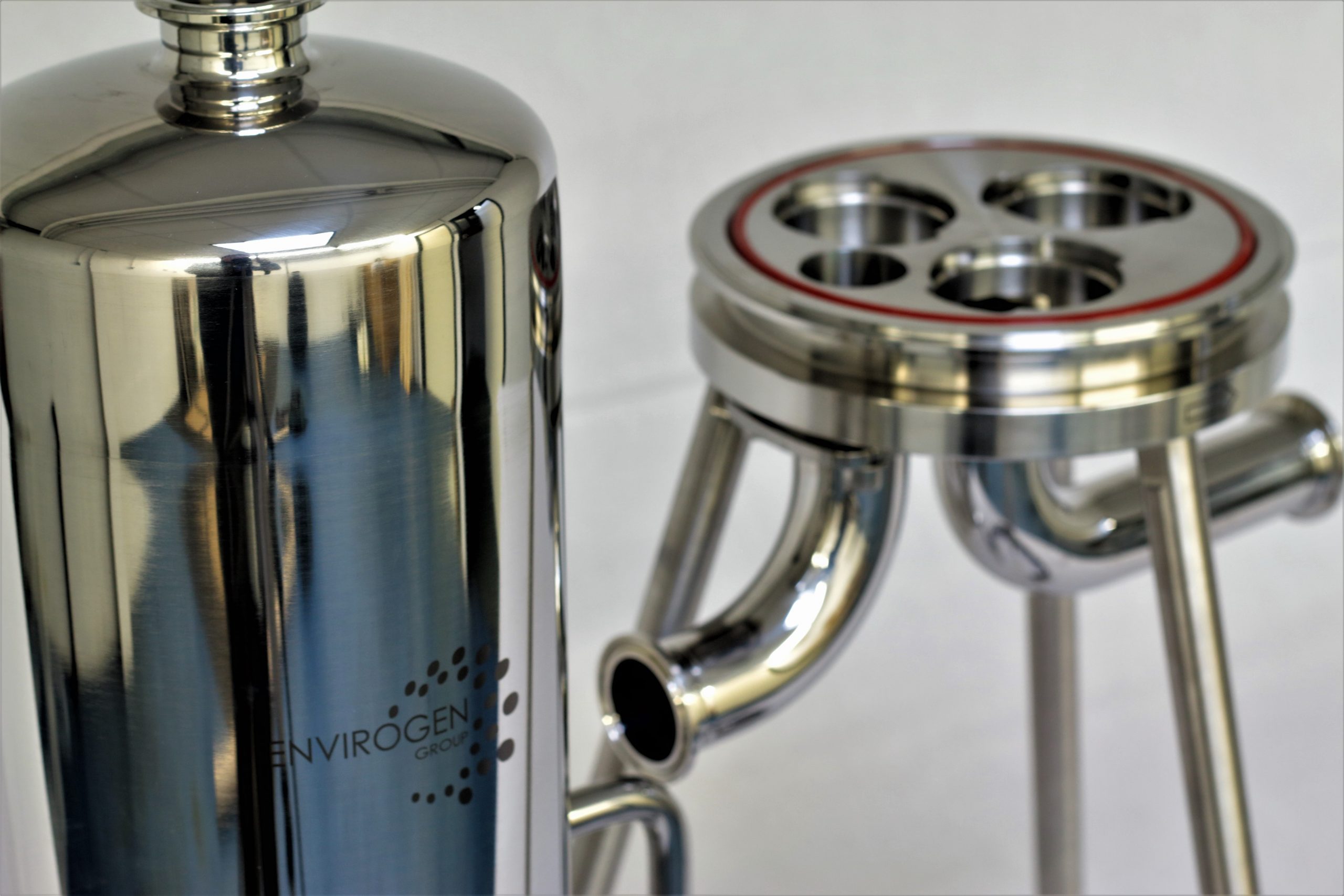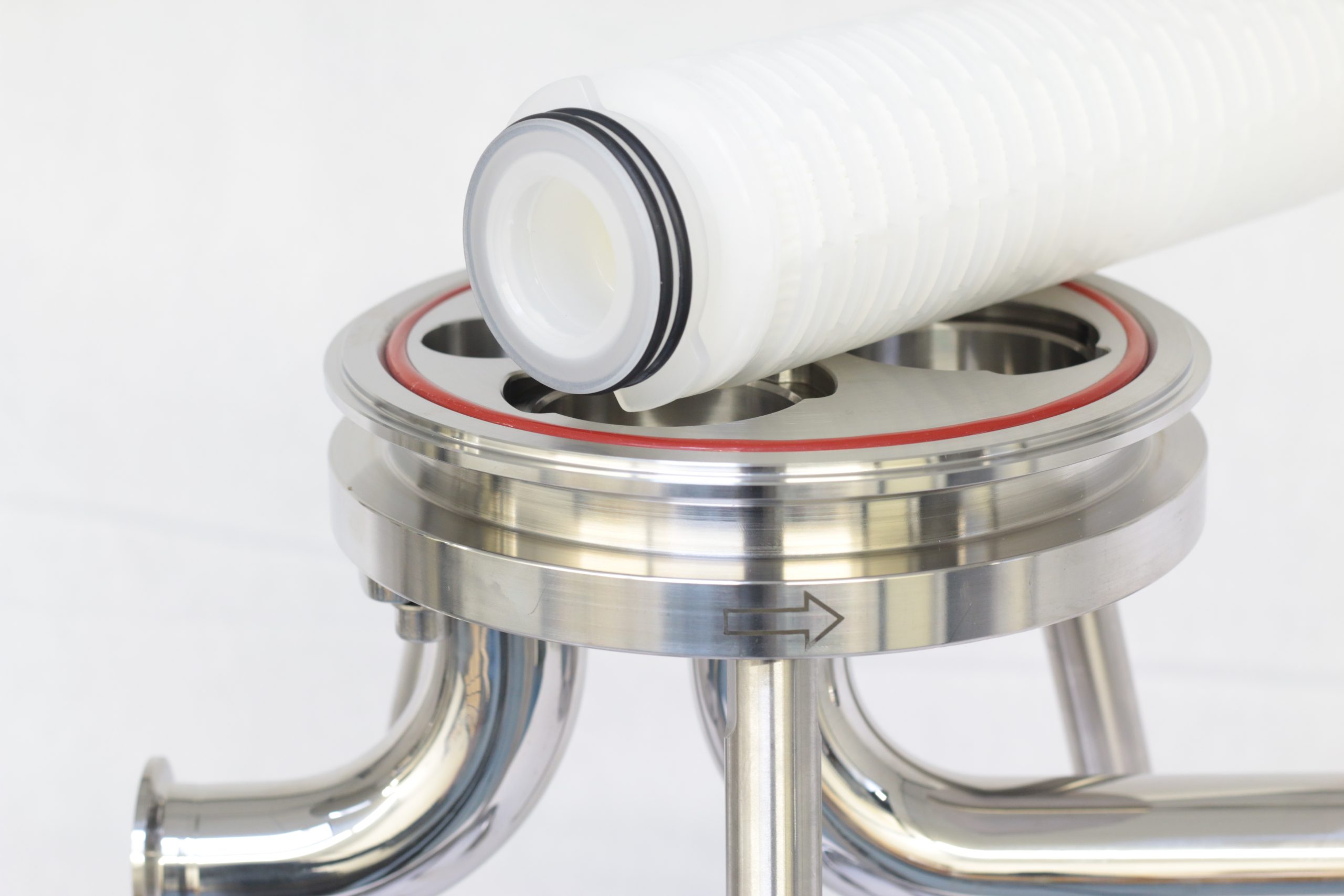 Tailored filtration solutions to meet your needs
To ensure filtration standards are met, the correct sanitary housings must be selected for each application and process. Many factors affect this choice, including the type of liquid, temperature, flow-rate, operating pressure, filtration rating, mode of operation and filter bag or cartridge specifications. Envirogen's sanitary housings ensure safe operation, offering easy-to-use closures for convenience, as well as various designs to ensure high-quality, cost-effective, application-specific results.
Our team of process experts recommend solutions to maximise the effectiveness of your filtration process, enabling you to hit production and quality targets with a low total cost of ownership