Onze range sanitaire filterhuizen zijn voorzien hoogwaardige oppervlakteafwerking speciaal voor applicaties waarbij hygiënische normen vereist zijn. Denk hierbij kritische toepassingen voor gebruik in de voedingsmiddelen en drankenindustrie, farmaceutische industrie, fijn chemie en semiconductor industrie. Dankzij het sanitaire ontwerp en gladde, hoogwaardige lasnaden van deze filterhuizen is de kans op contaminatie in het filterhuis tot een minimum beperkt. Ook de interne reiniging wordt vergemakkelijkt dankzij de hoogwaardige afwerking van deze sanitaire filterhuizen Afhankelijk van de toepassing zijn onze sanitaire filterhuizen leverbaar in een hoogwaardige afwerking met een ruwheid van minder dan 0,8 µm.
Sanitaire filterhuizen, zowel sanitaire kaarsenfilterhuizen als de sanitaire zakkenfilterhuizen worden geleverd voor de filtratie van gassen of vloeistoffen.
Afhankelijk van het modeltype kunnen onze sanitaire filterhuizen voor clean-in-place (CIP) of steam-in-place (SIP) procedures worden ingezet. Indien gewenst kunnen ze worden voorzien van een verwarmingsmantel. Max. verkrijgbare werkdruk van deze filterhuizen tot 10 bar bij 150°C .
Onze sanitaire filterhuizen worden standaard geproduceerd in AISI 316L RVS, zijn voorzien van een CE-keurmerk en voldoen aan de volgende voorschriften:
Richtlijn Drukapparatuur van de Europese Commissie PED 2014/68/UE
Apparatuur van de Europese Commissie voor explosiegevaarlijke omgevingen ATEX 2014/34/EU
Europese Commissie EC 1935/2004 voor contact met voedsel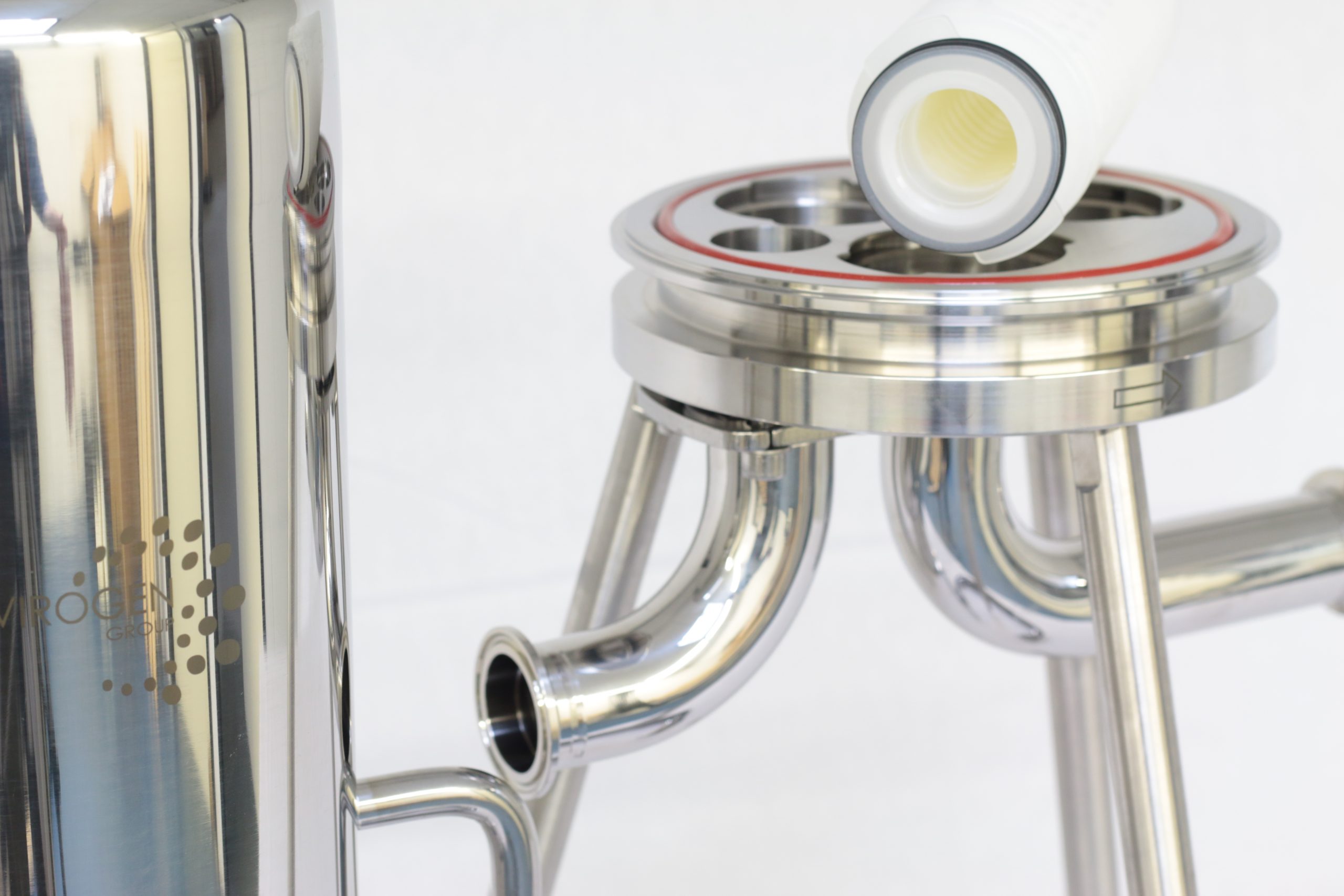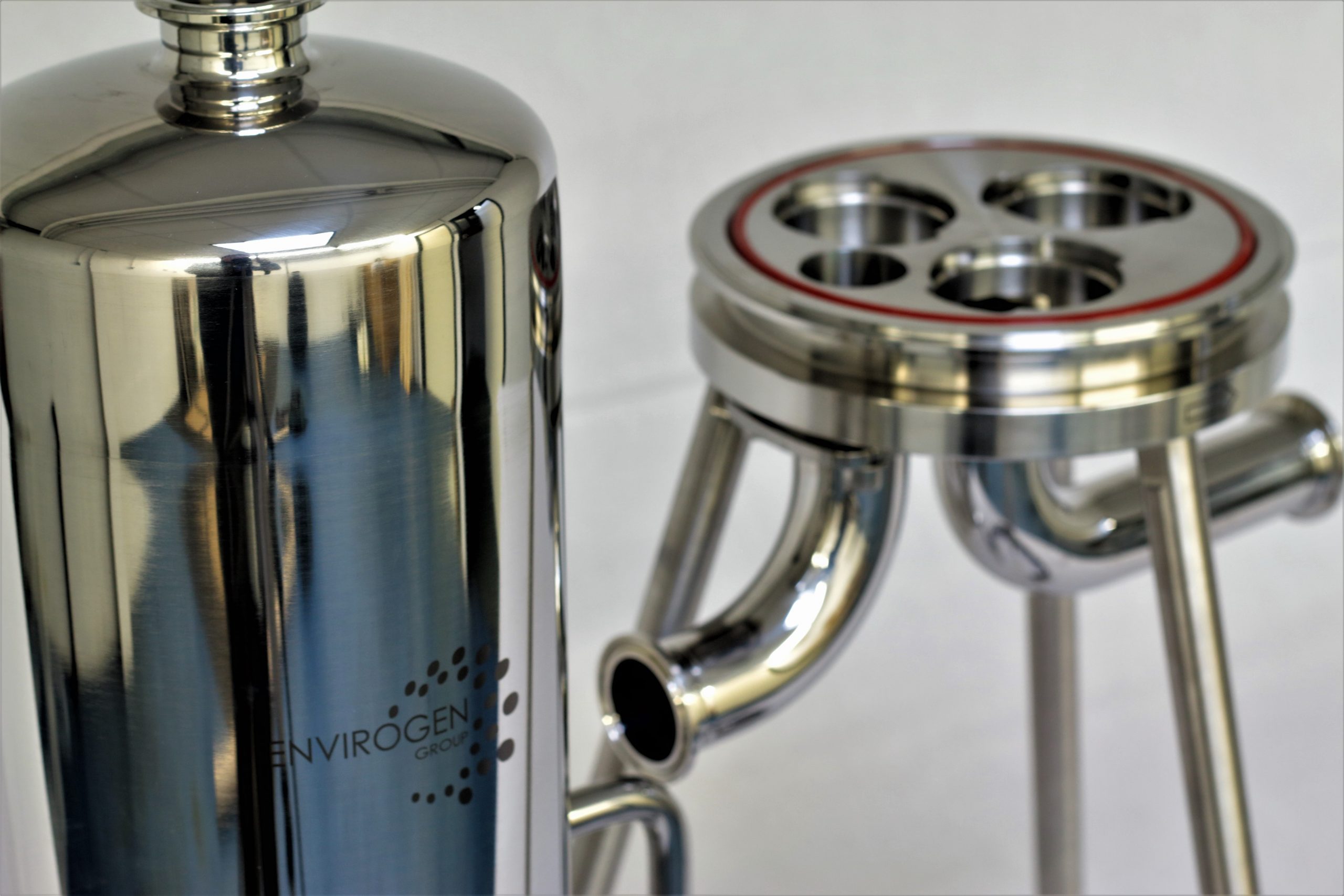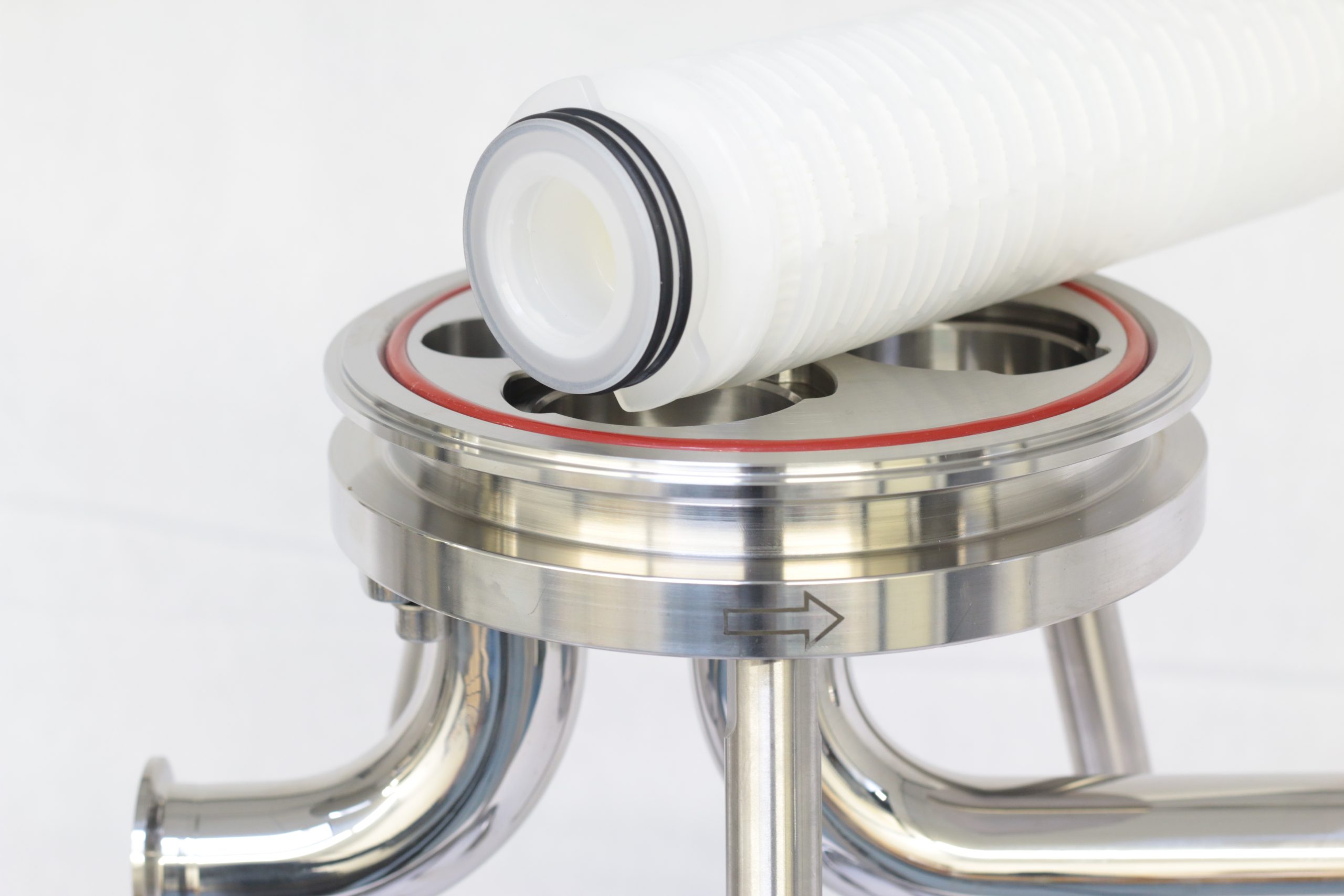 Filtratieoplossingen op maat
Om ervoor te zorgen dat aan de filtratie criteria wordt voldaan, moeten voor elke toepassing en elk proces de juiste filterhuizen worden gekozen. Veel factoren zijn van invloed op deze keuze, waaronder het type vloeistof, temperatuur, stroomsnelheid, werkdruk, micronage, werkingsmodus en specificaties van de filterzak of filterkaars. De filterhuizen van Envirogen zorgen voor een veilige werking en bieden gebruiksvriendelijke sluitingen voor het gemak, evenals verschillende ontwerpen om hoogwaardige, kosteneffectieve, toepassing specifieke resultaten te garanderen.
Ons team van procesexperts helpt u met het vinden van oplossingen om de effectiviteit van uw filtratieproces te maximaliseren, zodat u productie- en kwaliteitsdoelstellingen kunt halen.