Envirogen's bag filter housings are available in single bag and multi bag filter housing options, along with plastic filter housings options and basket strainers. All bag filter housings are designed for optimum filtration performance and consist of a filter vessel, filter bags, an internal cage to support the bags, positive sealing arrangements and a choice of end connections. A basket supports the filter bag during filtration and as the differential pressures increase, filtration takes place from inside to outside. Solids are collected on the inside of bag filters for easy removal and the filtered fluid exits through the outlet pipe at the bottom of the housing.
Our bag filter housings, including plastic bag filter housings for filter bags, provide solutions for a broad variety of fluid applications in process industries, from the purification of water to filtration of the most challenging solvents, alkalis, acids and oils.
Envirogen's standard bag filter housings are standard available in stainless steel 316. Upon request we can deliver custom filter housings in other materials such as carbon steel, stainless steel 304, polypropylene, and even duplex, Hastelloy and Monel, making them suitable for a range of temperatures and pressures. You choose the specification based on your application, ensuring the most cost-effective solution.
Depending on the type of fluid, we help you select the right gaskets to obtain the best possible seals. We can also customise your cartridge filter housings with quick closure mechanisms, including v-clamps, screw clamps, tie rods, swing bolts, eye nuts and David-closures. Even the positions of the nozzles and the type of connections can be customised to your needs, with BSPF, NPT, flanged, DIN- or UNI-ANSI connectors supplied as standard.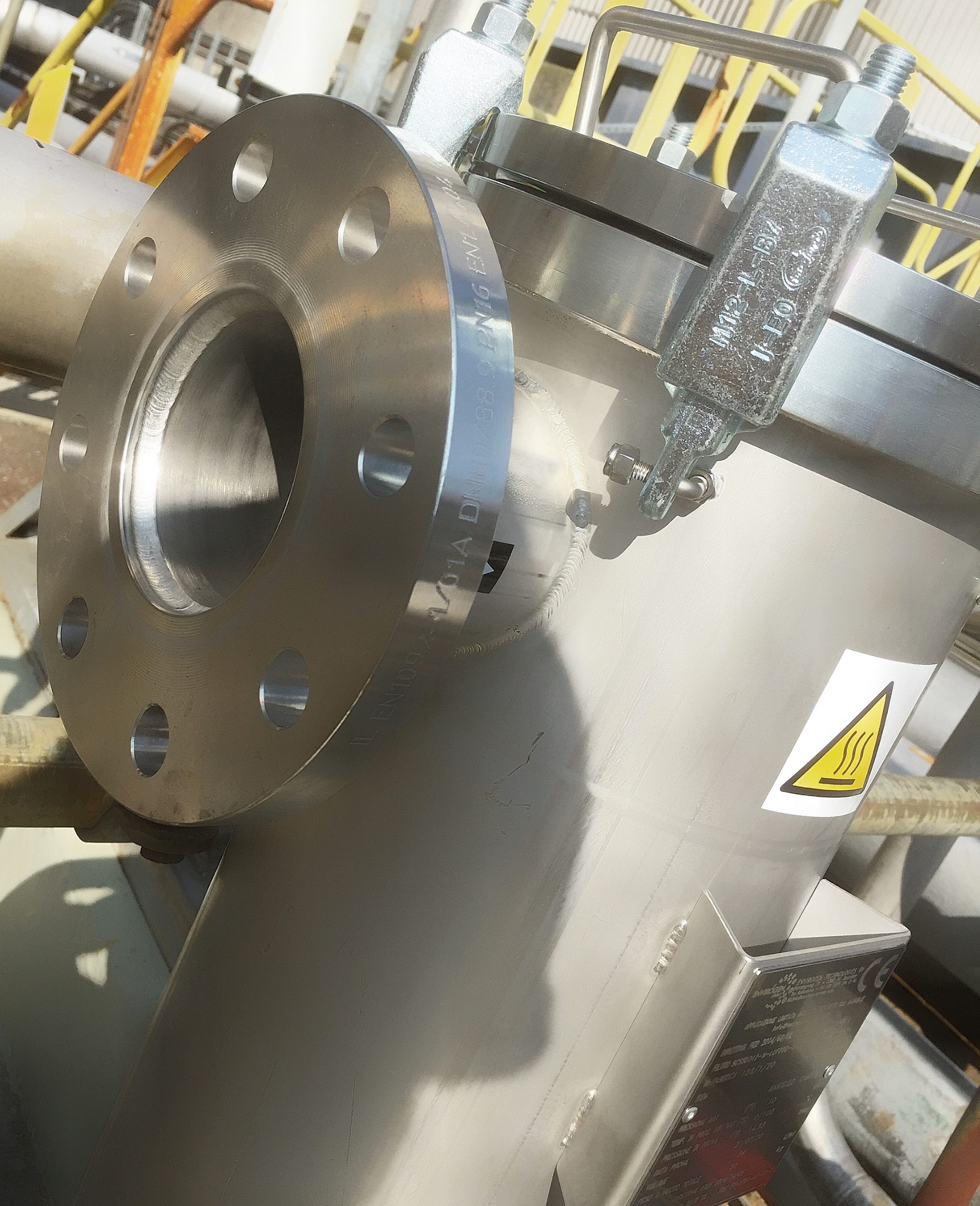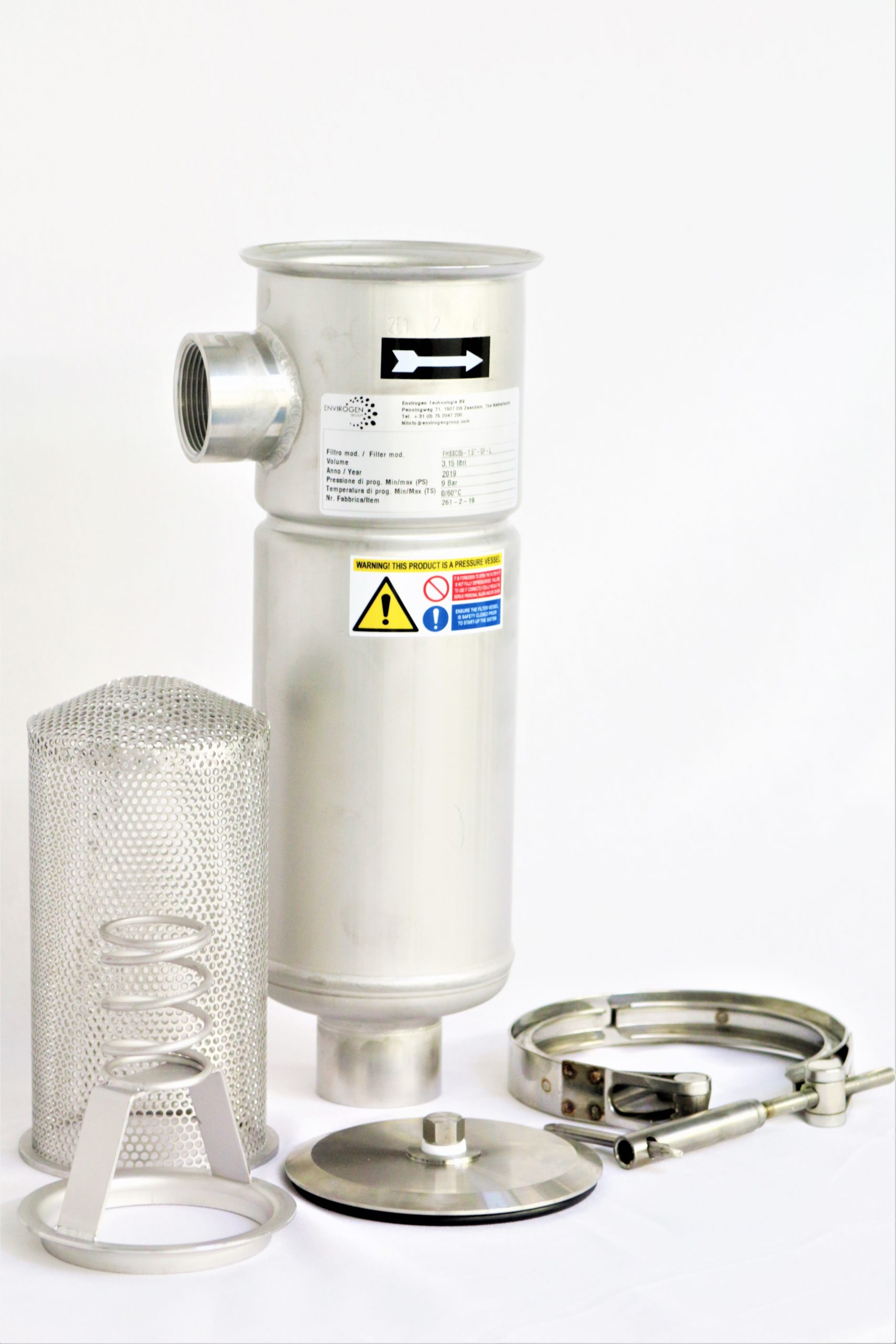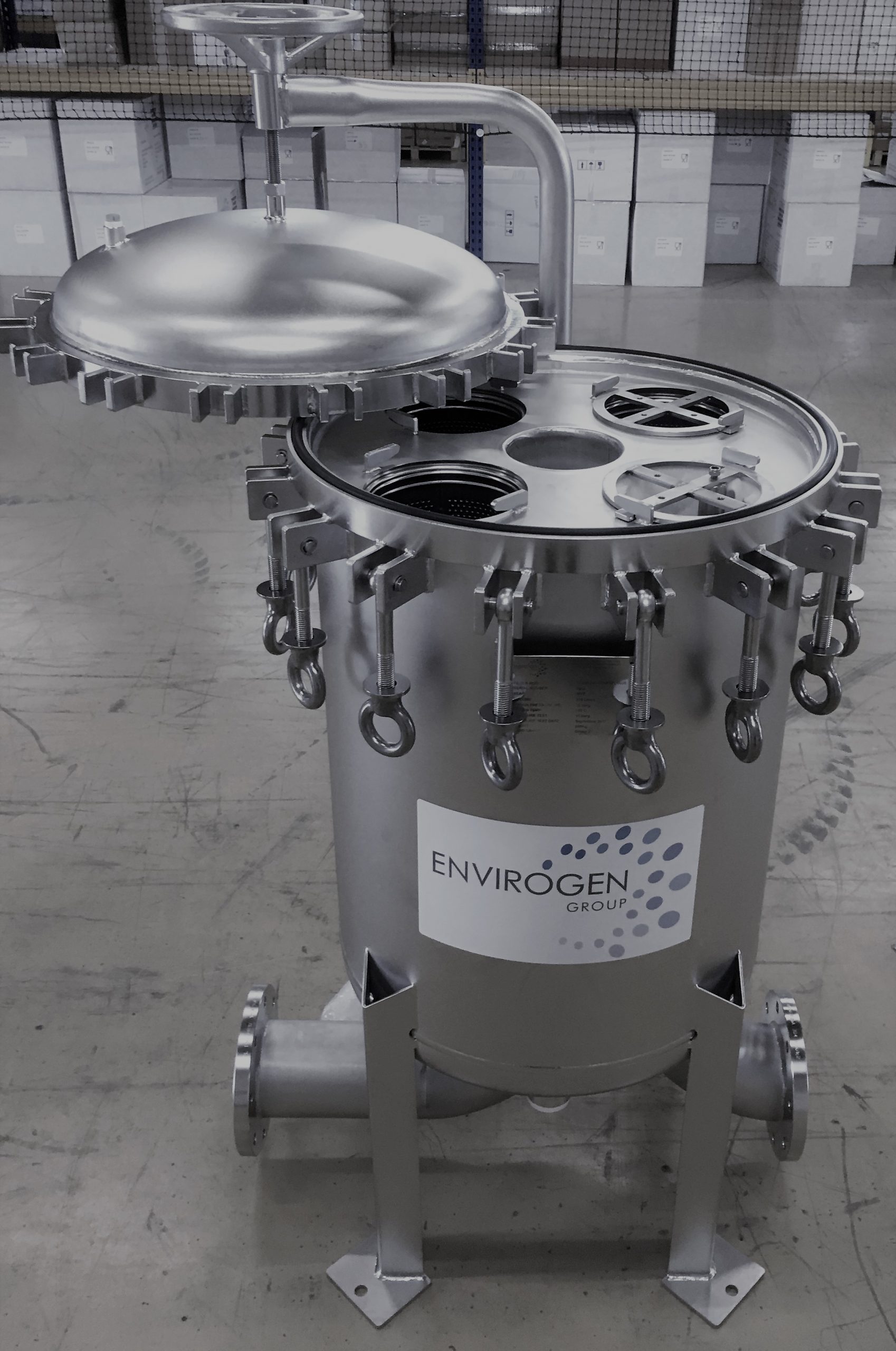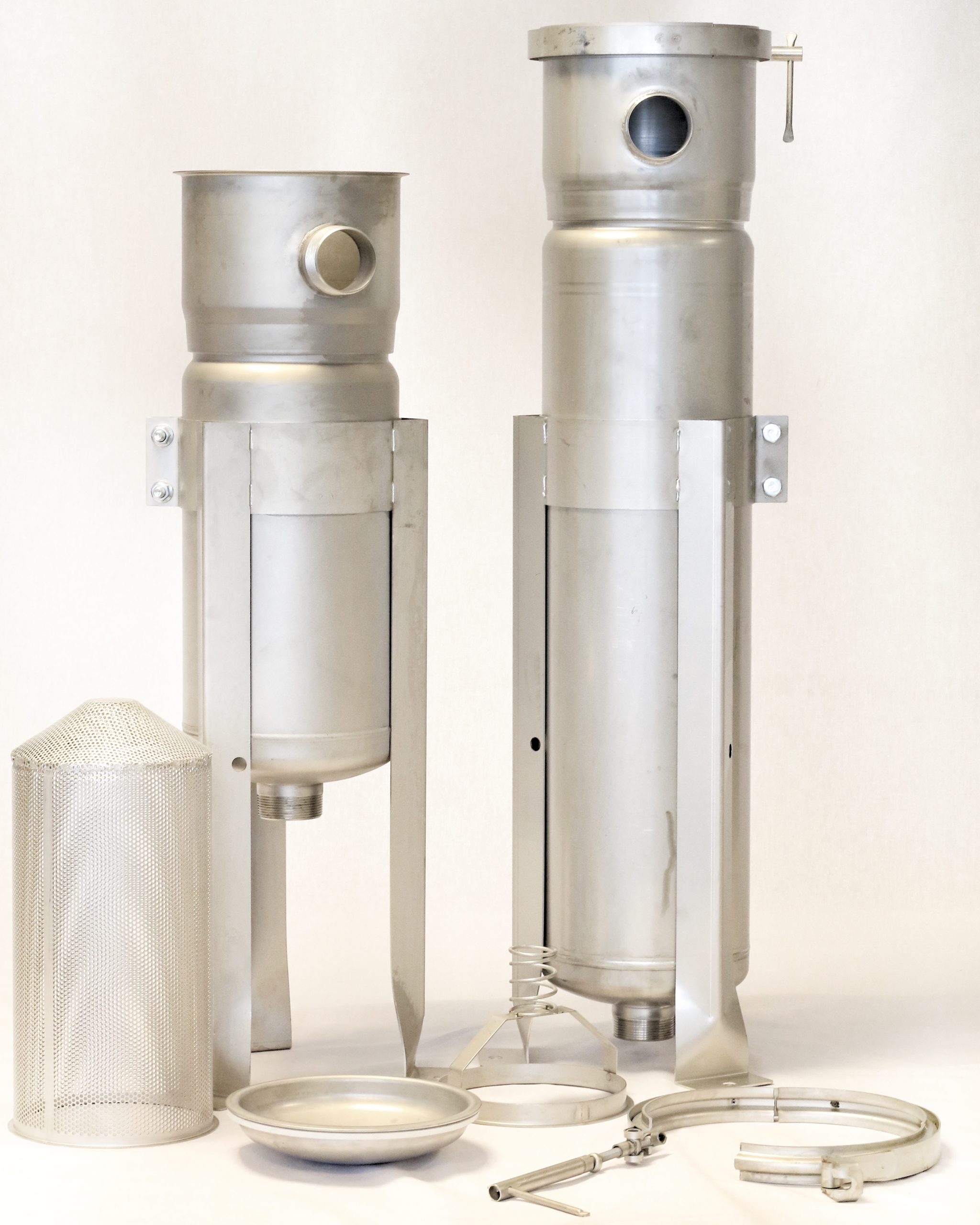 Tailored filtration solutions to meet your needs
To ensure filtration standards are met, the correct bag filter housings must be selected for each application and process. Many factors affect this choice, including the type of liquid, temperature, flow-rate, operating pressure, filtration rating, mode of operation, and filter bag or cartridge specifications. Envirogen's bag filter housings ensure safe operation, offering easy-to-use closures for convenience, as well as various designs to ensure high-quality, cost-effective, application-specific results.
Our team of process experts recommend solutions to maximise the effectiveness of your filtration process, enabling you to hit production and quality targets with a low total cost of ownership