De zakkenfilterhuizen van Envirogen zijn verkrijgbaar als enkelvoudig zakkenfilter voorzien van één filterzak en als meervoudige zakkenfilterhuizen voorzien van meerdere filterzakken in één filterhuis . Onze zakkenfilterhuizen zijn ontworpen voor het leveren van optimale filtratieprestaties en bestaan uit het filterhuis, een filterkorf voorzien voor het ondersteunen van de filterzakken, afdichtingen ter voorkoming van lekkage of bypass. De filterkorf ondersteunt de filterzak tijdens filtratie en naarmate de verschildrukken toenemen. Filtratie vindt plaats van binnen naar buiten, de afgevangen vaste stoffen worden verzameld aan de binnenkant van de filterzak. De filterzak is in veel gevallen voorzien van handgrepen zodat deze eenvoudig kan worden verwijdert. De schone gefilterde vloeistof komt naar buiten via de uitlaat aan de onderkant van het zakkenfilterhuis.
Onze range zakkenfilterhuizen biedt oplossingen voor een breed scala aan vloeistoftoepassingen in procesindustrieën, van de zuivering van water tot filtratie van de meest uitdagende oplosmiddelen, alkaliën, zuren en oliën.
De standaard zakkenfilterhuizen van Envirogen zijn standaard verkrijgbaar in RVS 316. Op verzoek kunnen wij op maat gemaakte filterhuizen leveren in andere materialen zoals koolstofstaal, RVS 304, polypropyleen en zelfs duplex, Hastelloy en Monel, waardoor ze geschikt zijn voor een reeks van temperaturen en drukken. U kiest de specificatie op basis van uw toepassing, zodat u verzekerd bent van de meest economische oplossing.
Afhankelijk van het type vloeistof helpen wij u bij het selecteren van de juiste pakkingen om de best mogelijke afdichtingen te verkrijgen. We kunnen uw zakkenfilterhuizen ook voorzien van diverse snel sluitingen, waaronder v-klemmen, schroefklemmen, trekstangen, zwaaibouten, oogmoeren en David-sluitingen. Zelfs de posities van de aansluitingen en het type aansluitingen kunnen worden aangepast aan uw behoeften, met standaard meegeleverde BSPF-, NPT-, flens-, DIN- of UNI-ANSI-connectoren.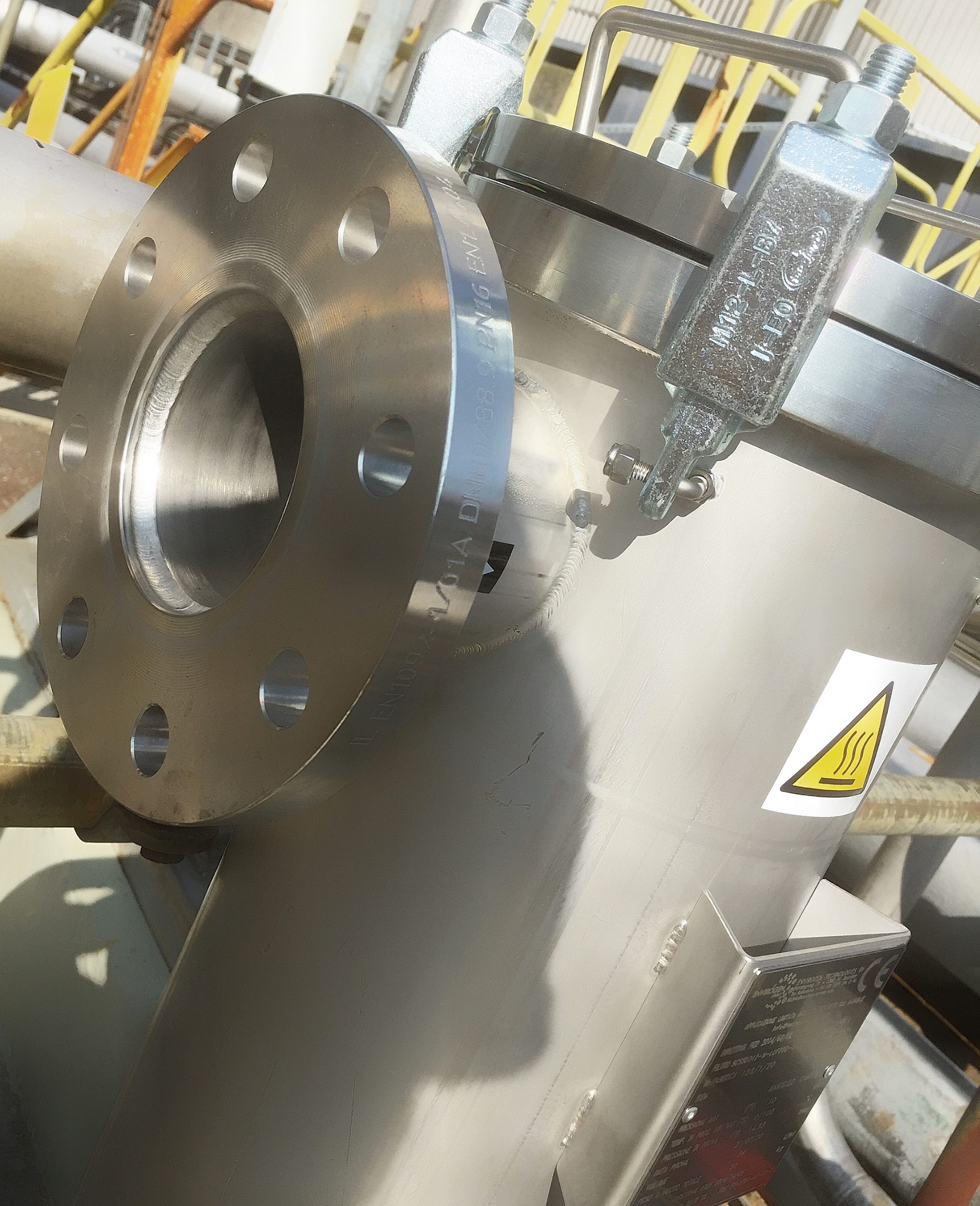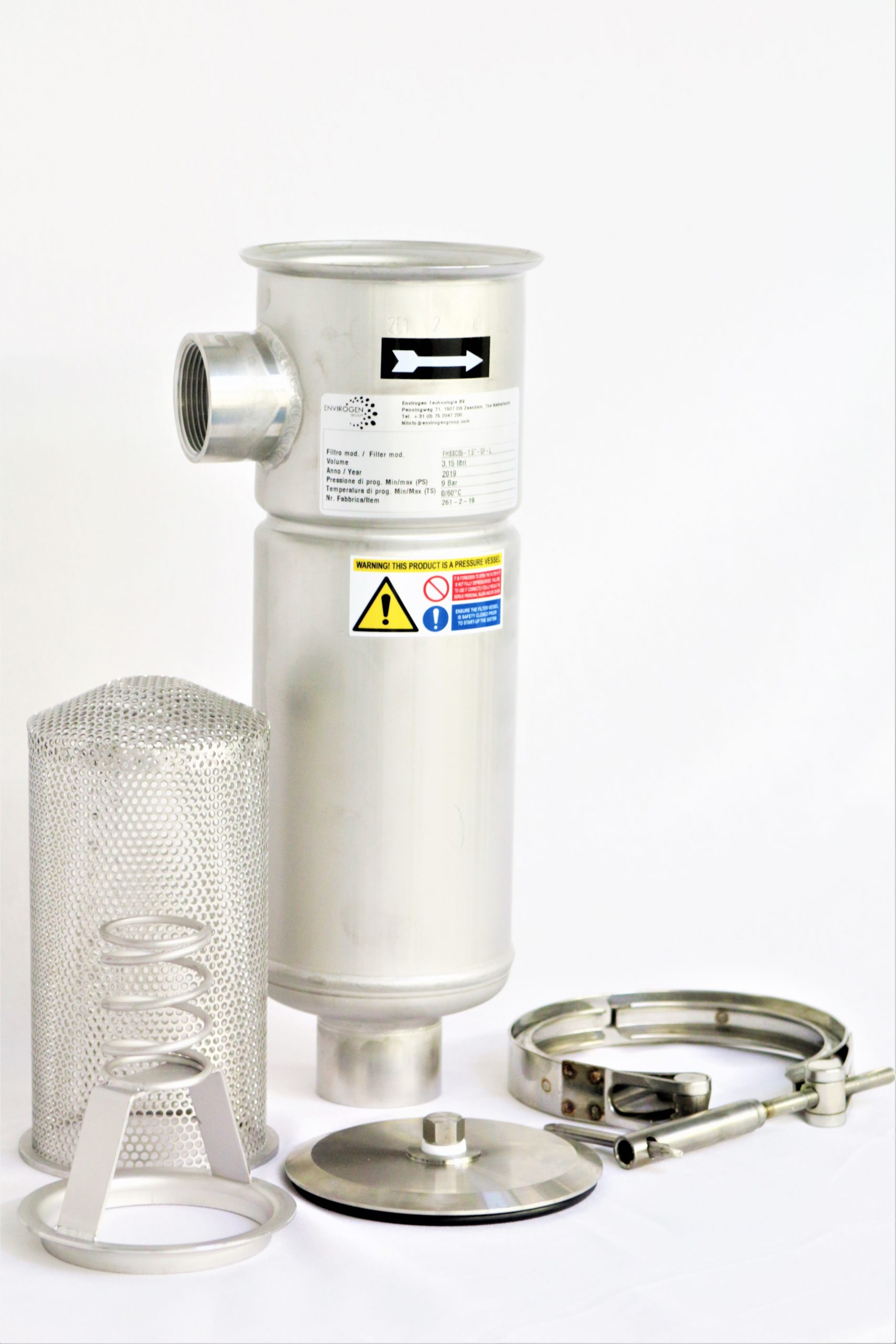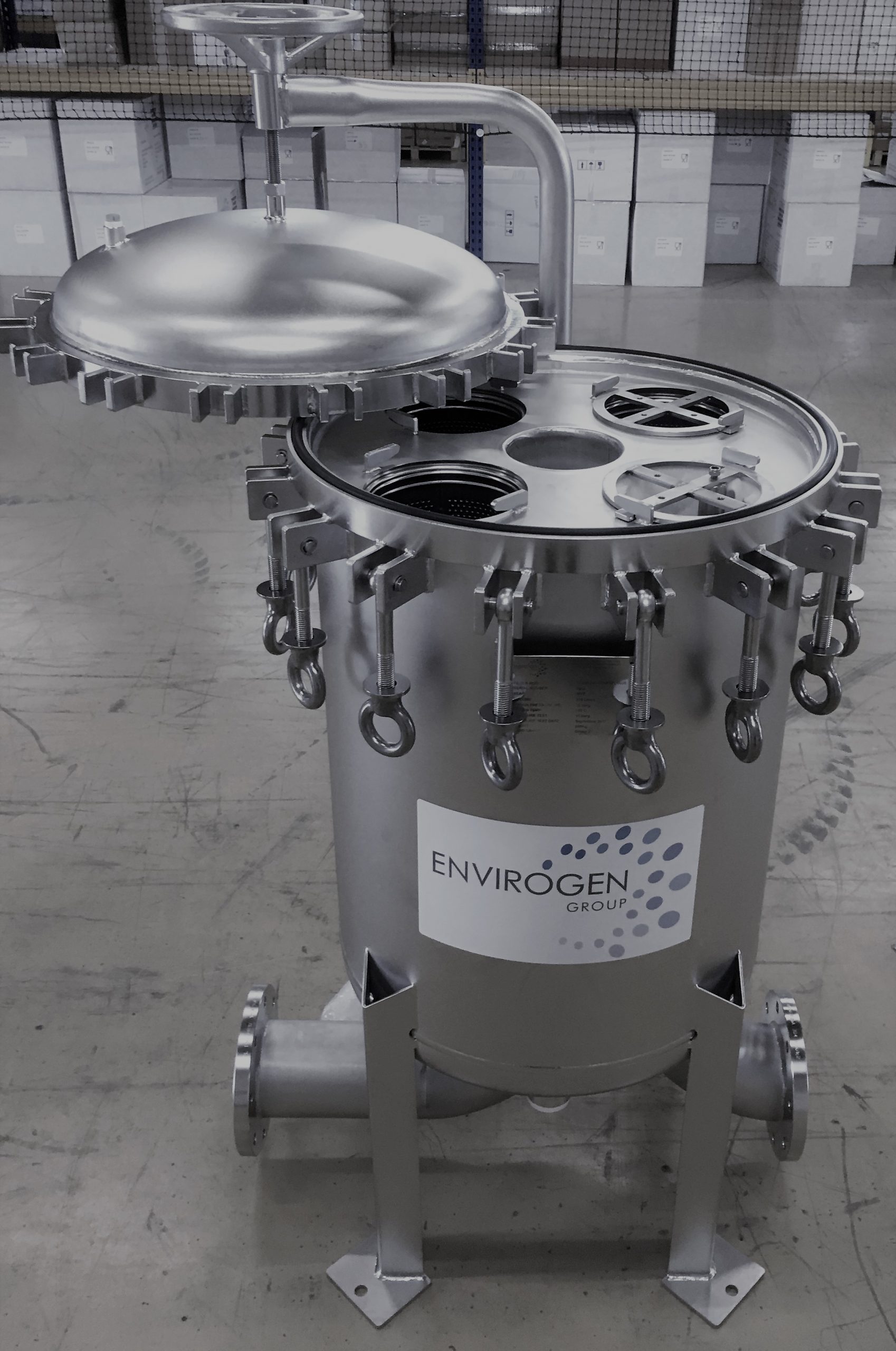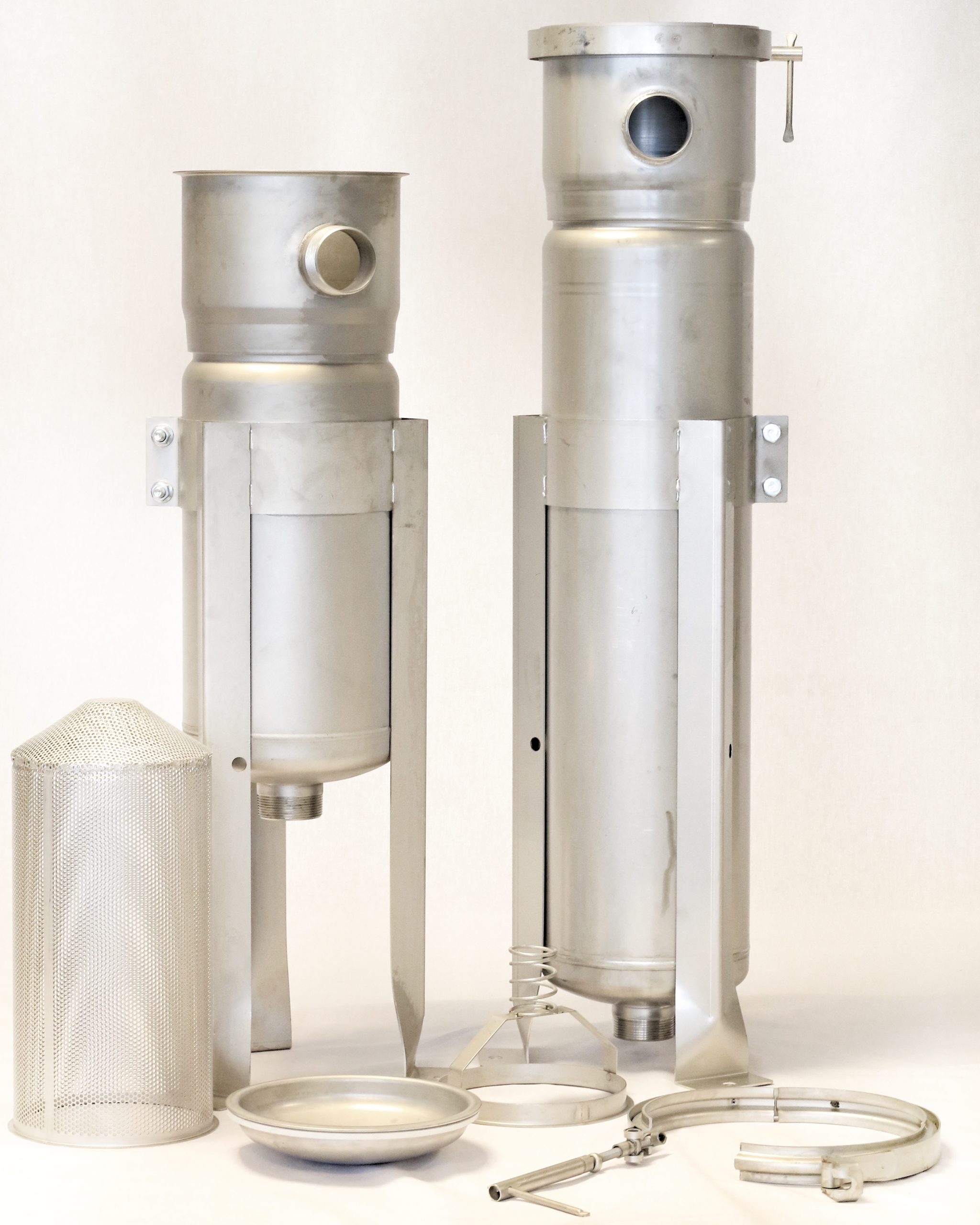 Filtratieoplossingen op maat
Om ervoor te zorgen dat aan de filtratie criteria wordt voldaan, moeten voor elke toepassing en elk proces de juiste filterhuizen worden gekozen. Veel factoren zijn van invloed op deze keuze, waaronder het type vloeistof, temperatuur, stroomsnelheid, werkdruk, micronage, werkingsmodus en specificaties van de filterzak of filterkaars. De filterhuizen van Envirogen zorgen voor een veilige werking en bieden gebruiksvriendelijke sluitingen voor het gemak, evenals verschillende ontwerpen om hoogwaardige, kosteneffectieve, toepassing specifieke resultaten te garanderen.
Ons team van procesexperts helpt u met het vinden van oplossingen om de effectiviteit van uw filtratieproces te maximaliseren, zodat u productie- en kwaliteitsdoelstellingen kunt halen.