Whether you're looking to replace an ageing system or upgrade to the latest technology, water treatment or process filtration technology is an investment. Every new system needs to deliver a return and generate significant cost and efficiency savings. When evaluating new technology, pilot plants can be important tools – creating scaled-down versions of designed systems to test the technology on live incoming or process streams. The results can be used to evaluate the flow rates and quality standards delivered by the system, especially in highly variable processes.
Envirogen offers a wide range of pilot plants in a variety of technologies to:
Evaluate key water treatment and process filtration technology
See actual technology at work on-site on live streams
Generate in-depth, off-site test results on key samples
Pilot plant outputs give valuable testing data while assessing proof-of-concept
Stress-test processes to set maximum and minimum levels and future-proof designs
Establish full-scale operating cost modelling
View process operation in real-time under a range of real-life operating conditions
Pilot plants provide a low-risk method for investigating a range of operational factors that can determine the viability of a filtration or water treatment process. Pilot plant trials can provide crucial test results and validation for full-scale implementation.
Our pilot plant trials include:
Off-site microfiltration and ultrafiltration tests
Our flexible, bench-top systems accommodate a wide range of microfiltration and ultrafiltration hollow fiber membrane technologies for comprehensive filtration tests. Membranes are available in a variety of materials enabling membrane properties to be assessed against specific filtration requirements. Materials include polyvinylidene fluoride (PVDF), polypropylene and polyethersulfone.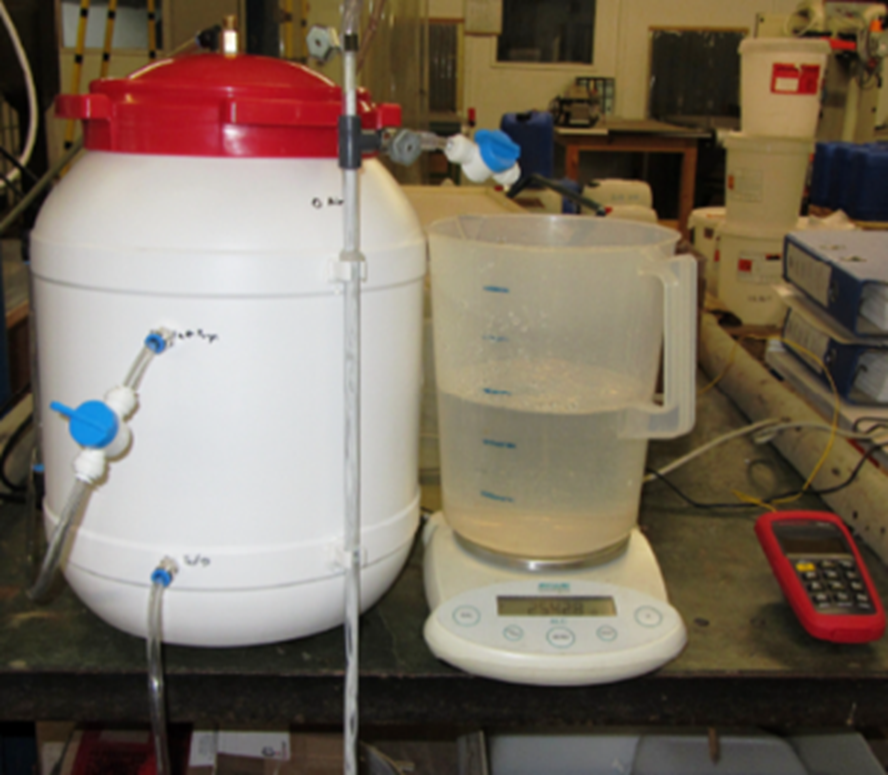 Example 0.07m2 sample volume permeability and filtrate test system.
Each adaptable system requires only limited feedstock and represents a scaled version of a full filtration solution. Detailed assessments on permeability and efficiency of back-pulse sequences can be achieved with only a 20-litre sample.
Following testing, full written reports are created to detail the results, including full-scale projections and recommended solutions.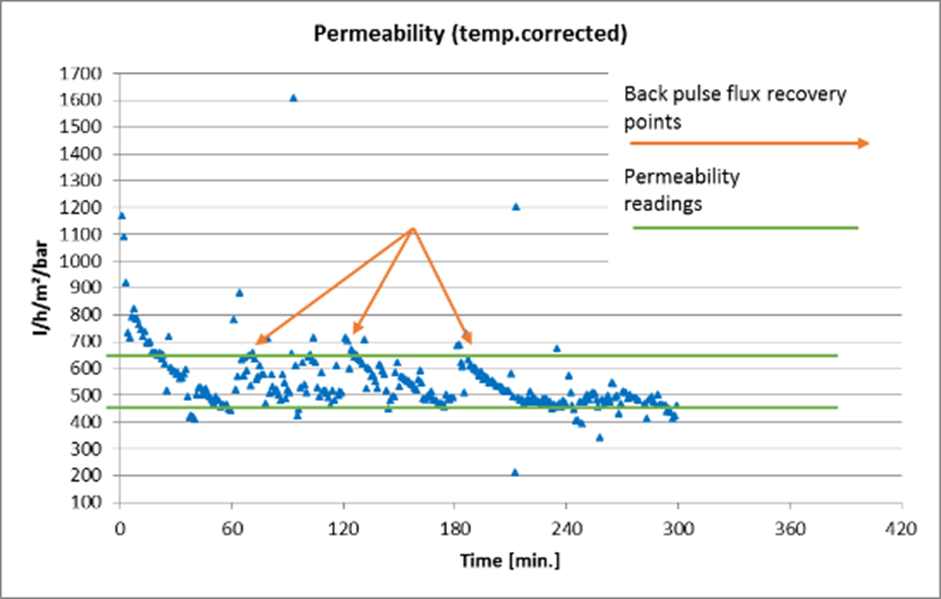 Example permeability graph demonstrating back-pulse sequence performance with an ultrafiltration pilot plant
On-site microfiltration and nanofiltration pilot plant trials
Microfiltration testing
Our range of on-site testing equipment includes fully automated, crossflow microfiltration pilot plant skids and manual testing rigs. With interchangeable membrane modules, a wide variety of filter processes can be trialled in one system. Each microfiltration pilot plant has fully adjustable back-pulse frequencies and cross-flow velocities to establish full-scale operating cost modelling.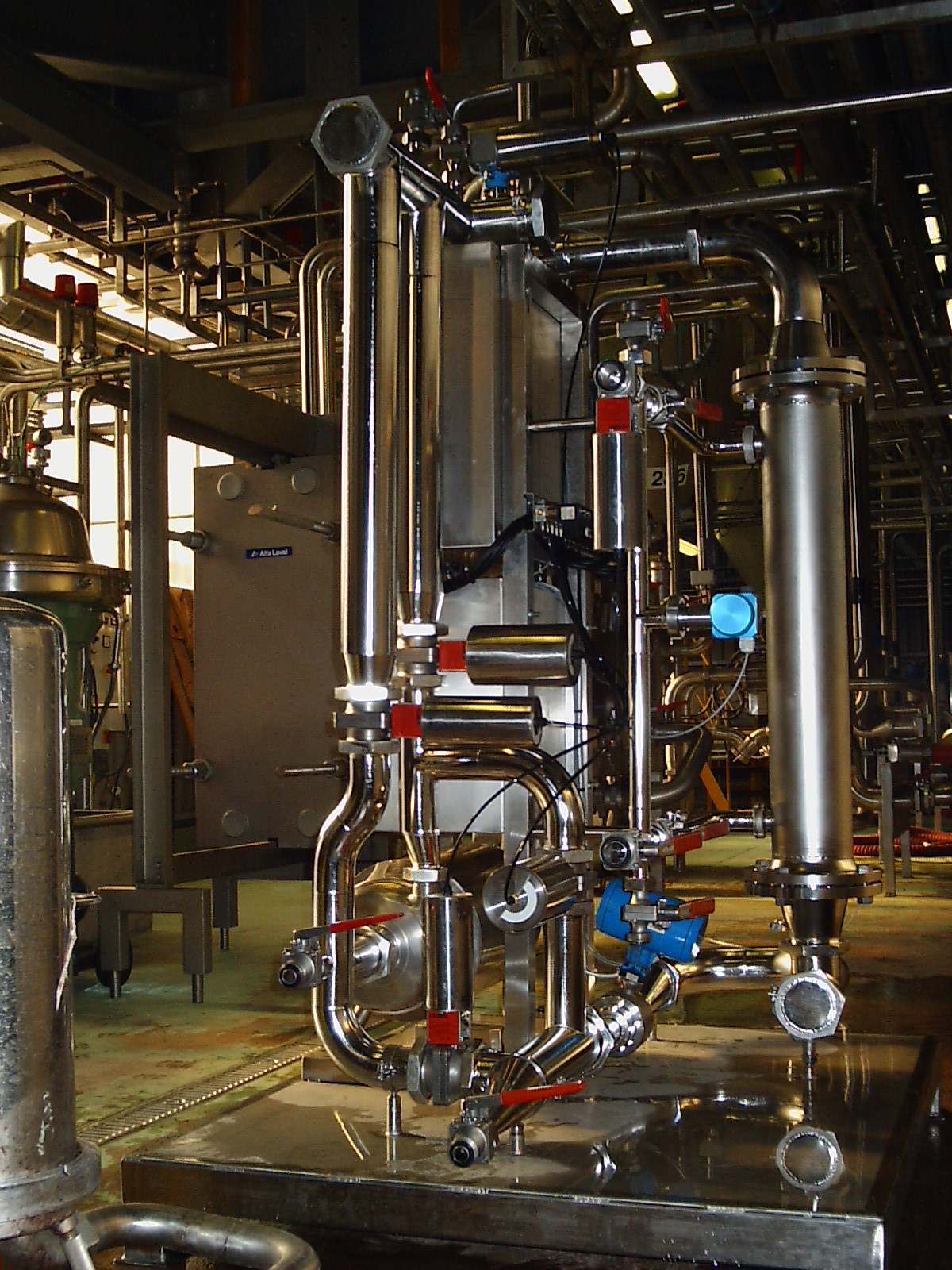 Envirogen's single module microfiltration pilot plant
We have two microfiltration pilot plants dedicated to the beer, wine, cider, vinegar and fruit juices industries, testing for quality, consistency and batch volume in clarification processes. Interchangeable membranes enable manufacturers to trial a variety of processes to find the configuration that delivers maximum quality and throughput.
Nanofiltration testing
Our nanofiltration manual pilot plant runs comparison trials for a wide range of hollow fiber membrane technology types. The integrated recirculation pump and variable frequency drive provide an excellent testing platform for greywater and recovery applications. On-site set-up takes just minutes and the compact design and easy operation mean that multiple water sources can be tested during a single visit. To further enhance on-site water quality and membrane performance tests we can provide full water analysis from UKAS-accredited laboratories.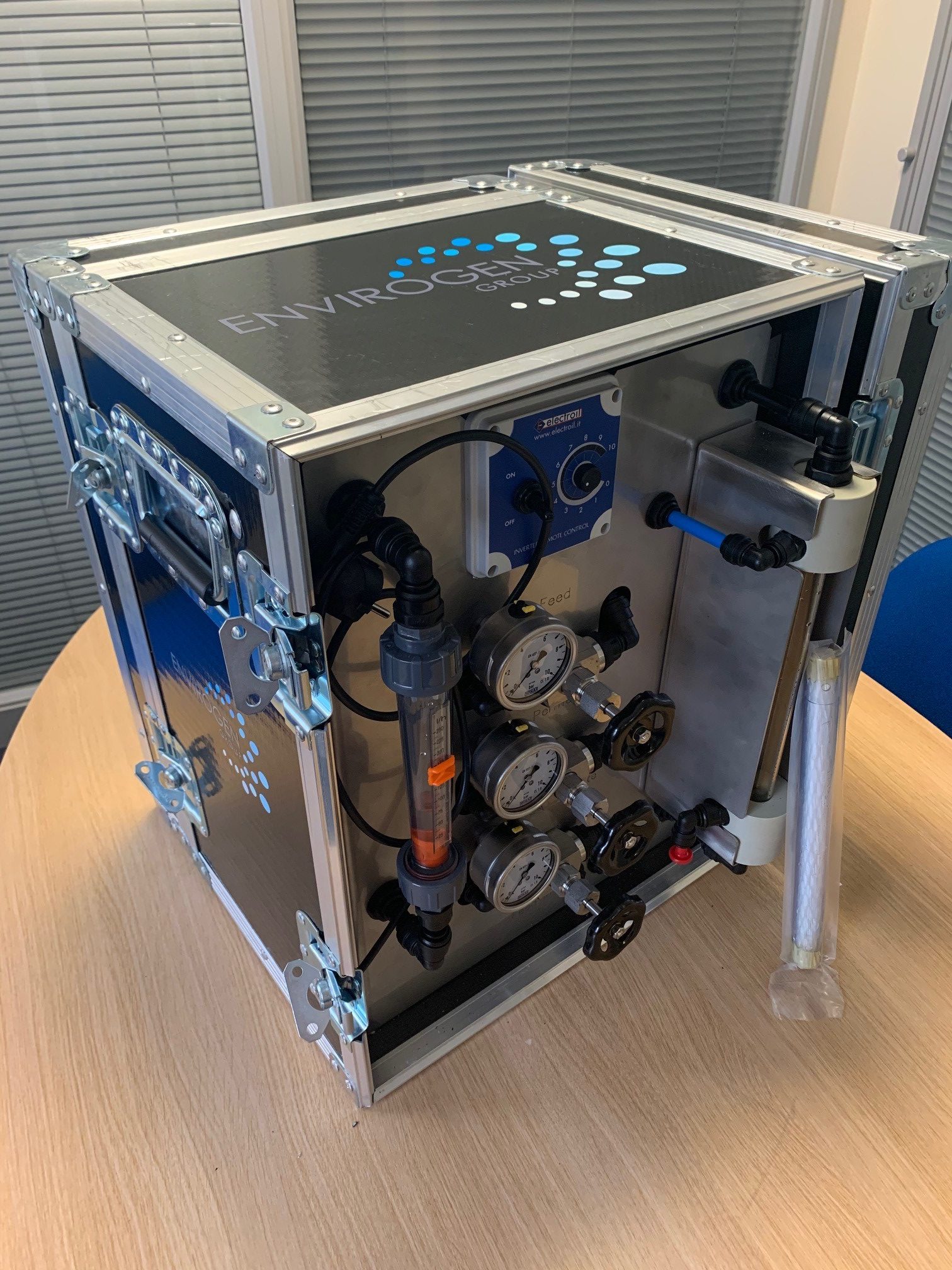 Envirogen's nanofiltration pilot plant
Ready to discuss your trial requirements?
Pilot plant trials for borehole water treatment
Although borehole water can provide a cost-effective alternative to mains water, the composition can suffer from rapid variations which can cause issues for water treatment and filtration systems. This variation can depend on many factors, including the aquifer source, depth of extraction and withdrawal rate. Trace metals, such as iron and manganese can be found in high volumes and often need to be reduced to meet safety standards.
Our on-site borehole water treatment pilot plant includes ozone dosing, oxygen enriching membranes and manganese dioxide filtration beds. Together, these technologies work to precipitate and remove iron and manganese from source water. Our pilot plants provide the ideal environment to test varying levels of ozone dosing and media selection, helping business to establish the upper and lower limits needed to tackle fluctuating source water composition.
Borehole water ozone dosing and media filtration test equipment
Repeated tests can finetune designs and ensure that the final borehole water treatment plant meets the quality standards required.
Interested in borehole water pilot plant testing?
Self-cleaning disc filtration tests
For coarse filtration applications, self-cleaning filter discs often provide the ideal solution. With a wide range of ratings available, from 5-microns to 400-microns, Envirogen's self-cleaning disc filters are used for:
Cooling tower water treatment
Seawater filtration
Heat exchanger protection
Particle recovery
Skid-mounted, self-cleaning pilot plant for coarse filtration tests
Our skid-mounted, self-cleaning disc filter pilot plant enables businesses to test a range of micron removal ratings and establish the best filter combination for each process. The disc filters in the pilot plant are identical to those used in full-scale systems. Constructed from premium-quality high-density polyethylene (HDPE), each filter provides a 10-bar working pressure at temperatures up to 60°C.
Book your pilot plant trial