Horizontal sparkler filter plate types are typically designed for batch processing of liquids with high levels of suspended solids and where bags or cartridges do not provide an economical solution. Our range of Envi Scavenger sparkler filter plate types can be used in normal and reverse flow configurations to ensure all solids remain in the element bundle. Each of the plate filters can be used with filter paper, filter sheets or mesh, depending on the application. The elements in Envi Scavenger sparkler filter plate types are placed horizontally enabling easy washing of the filter cake. Both normal-flow and reverse-flow filter plates are designed to create low waste volumes, with no heel liquid at the end of the filtered batch.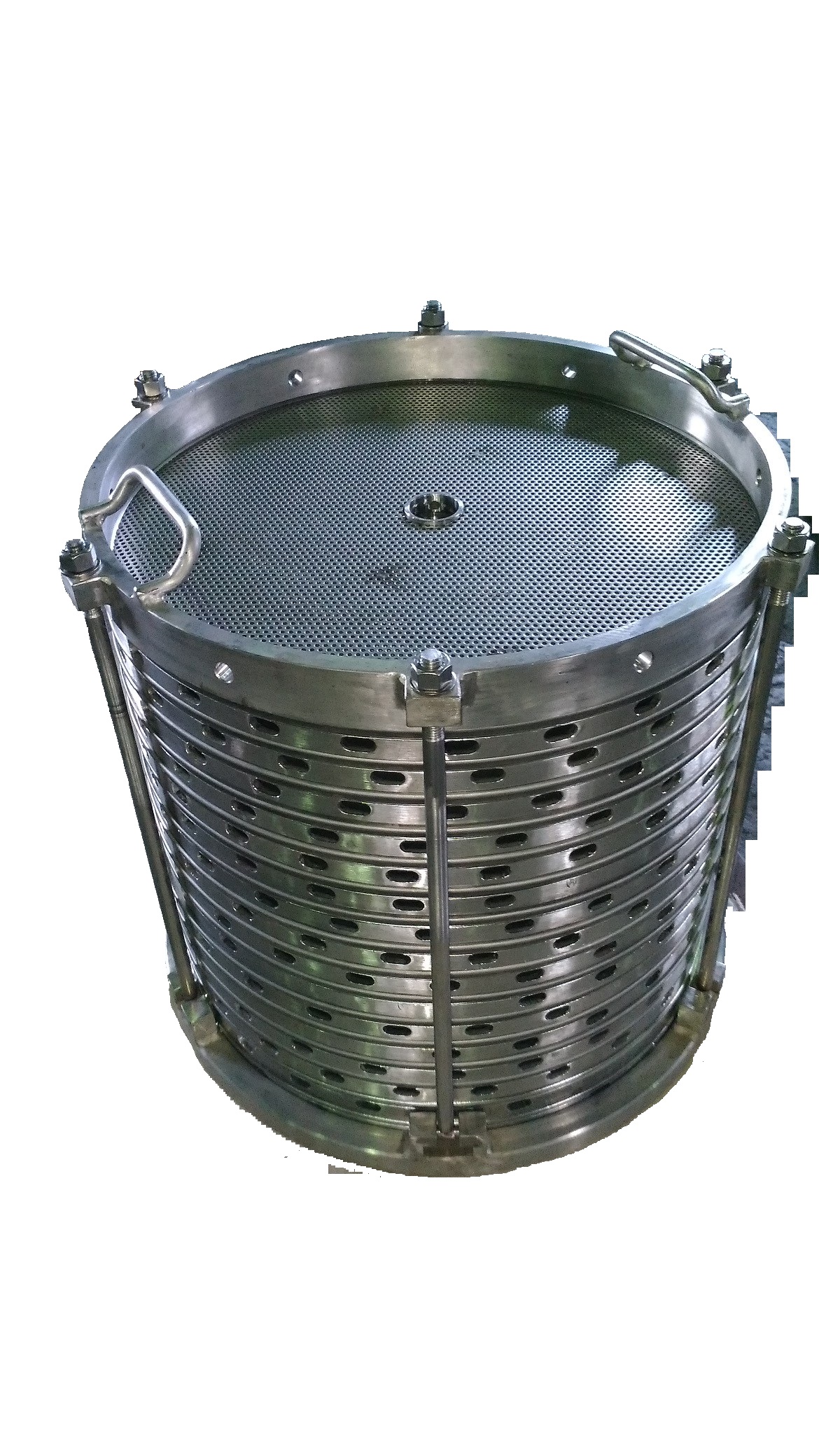 Horizontal Envi Scavenger plate filters
Our Envi Scavenger plate filters are ideally suited for batch filtration, treating the complete volume while remaining at the lowest rest volume. Our sparkler filter type plates comprise a series of horizontal plates stacked in a vertical pressure vessel. During filtration, the clean fluid exits the vessel through a side outlet. A bottom plate scavenger allows the vessel to be completely emptied at the end of the filtration cycle, with no heel volume and providing optimal product recovery. The filter can be operated with direct filtration using filter sheets, filter paper or pre-coated filtration, using gauze.
Advantages of Envi Scavenger sparkler filter plate types:

Stainless-steel pressure vessel customised to meet your bespoke requirements
No heel volume
Different plate heights available to accommodate specific cake thickness
Suitable for filter sheets or filter papers
Suitable for pre-coat filtration using metal gauze
Low long-term operating costs

Applications include:

Pharmaceuticals
Edible oils
Chemicals
Resins
Gelatine
Oleochemicals
Catalyst removal
Activated carbon removal
Tailored filtration solutions to meet your needs
Selecting the right sparkler filter type plate for your application will depend on many factors like the flow rate, continuous or batch processing, the type and amount of solid load, the nature of the liquid, the temperature and the liquid viscosity.
Our team of process experts recommend solutions to maximise the effectiveness of your filtration process, enabling you to hit production and quality targets with a low total cost of ownership