The remit for municipal water utility and alliance companies is clear. Drinking water production must be produced to Drinking Water Inspectorate standards, under AMP7 frameworks, as efficiently and cost-effectively as possible. We design, install and maintain filtration and water treatment systems, from small, portable skid-based solutions that meet seasonable demands to full containerised filtration plants.
At Envirogen, we are constantly working to create new ways to efficiently filter water to more exacting standards. Our Drinking Water Inspectorate approved* Deltapor MWA point-of-entry (POE) depth filter cartridges are designed to provide exceptional levels of filtration, achieving greater than 99.98% removal rate of:
Particulate
Organic matter
Turbidity contaminants
Cryptosporidium
Our stainless-steel cartridge filter housings are Drinking Water Inspectorate approved* and provide the basis for our larger filtration installations. We use proven modular components, tried and tested in municipals processing, to design bespoke systems that meet your exact needs and requirements. Our systems are easily scalable, flexing to meet whatever requirements the future might bring. We don't just provide depth filtration; we also provide solutions with ultraviolet (UV) sterilisation and reverse osmosis treatment to meet your exact water production quality standards.
Total water treatment and DWI-approved filters and filter housings to meet your needs
Contact us to book your FREE ASSESSMENT and find out how we can save you money while future-proofing your treatment system. For more information on our Drinking Water Inspectorate approved filtration systems, download our brochure.
Check out our blog on AMP7 and what this means for your water filtration systems.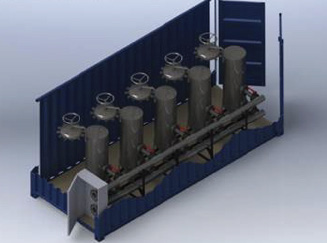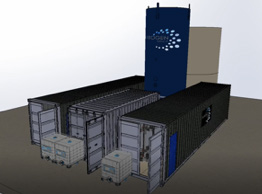 *Deltapor filter cartridges and filter housings are approved under regulation 31 of the Water Supply Regulations 2000 under Drinking Water Inspectorate references 56/4/1274 and 56/4/1257 respectively.
Our team of process experts recommend solutions to maximise the effectiveness of your filtration process, enabling you to hit production and quality targets with a low total cost of ownership