Water hardness can cause major problems for businesses. Scale associated with water hardness can reduce pipework diameters, damage equipment, leave residues on products and contribute to inefficiencies in heating and cooling processes. A water softener system provides a straightforward solution, exchanging scale-forming ions, such as calcium and magnesium and replacing them with highly soluble sodium. But the benefits of water softeners, particularly conventional ones, can be outweighed by inefficiencies that lead to high running costs and erode their value.
Next-generation water softening technologies offer a cost-effective way of preventing scale while limiting the cost of salt and water for regeneration processes.
Swapping ions for softened water
The amount of calcium, magnesium and other dissolved minerals determines water hardness and even lower levels can cause problems on an industrial scale. Water hardness is a significant problem facing much of Europe. In using the UK to illustrate this, we can see that drinking water in most of the East, South and central areas of England contain upwards of 200mg of calcium carbonate per litre.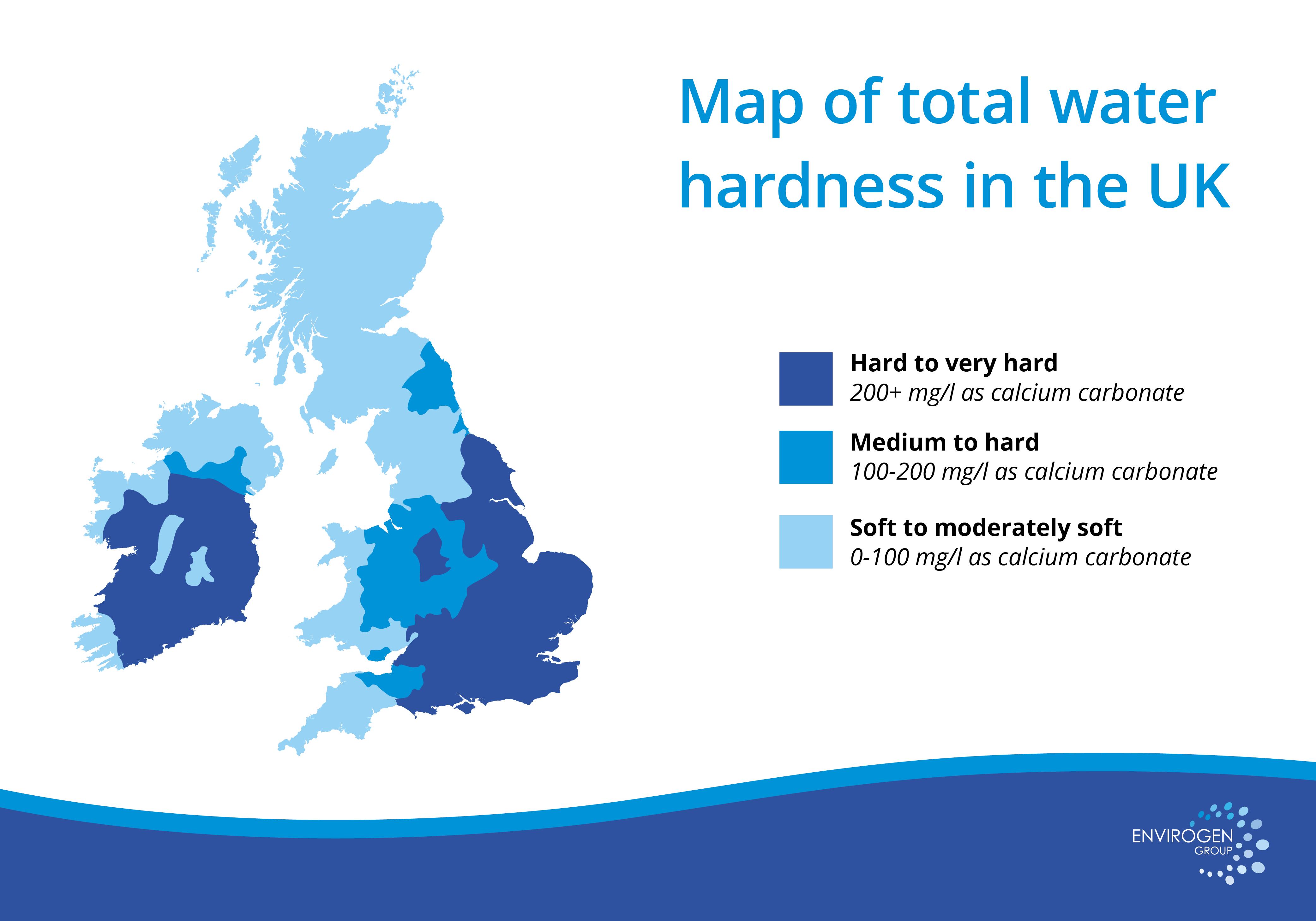 Water softener system: map of total water hardness in the UK.
Calcium and magnesium ions are only sparingly soluble, easily coming out of solution and forming a solid layer of scale. This is a particular problem when water is heated as scale can build up very quickly.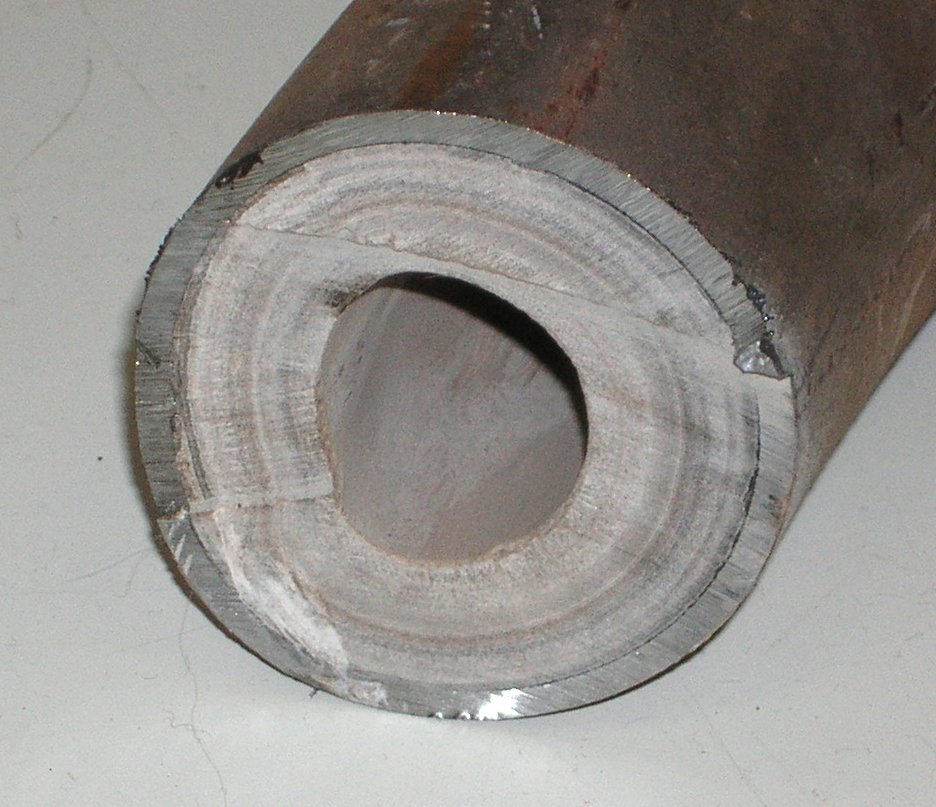 The most common way to soften water is to replace calcium and magnesium ions with more soluble sodium, using ion exchange resins. Sodium stays in solution, even when heated and this reduces scale build-up. Once the resins are full, they are washed with a brine solution, removing the calcium and magnesium ions and replenishing with sodium.
Conventional water softener systems can come with high running costs
Ion exchange is a common and well-established process and many businesses already have systems in operation. Although the cost benefits for reducing hard water are clear, traditional water softener systems often carry high running costs, requiring large volumes of salt and water for regeneration processes. Most of the costs are associated with running regeneration cycles too long and a lack of automation and monitoring of effluent flows. Cycles often work on a timer basis so in periods of lower flow, you could be creating excess waste streams.
Save 80% wastewater and 60% salt
Envirogen's EcoSave technology takes the guesswork out of regeneration cycles, realising the full benefits of water softeners. Advanced conductivity sensors detect the moment that the ion exchange resins are regenerated and stop the rinsing cycles. This, combined with a counter-current regeneration flow, means EcoSave water softener systems generate up to 80% less effluent water and use up to 60% less salt than conventional softeners. With a space-saving modular design, EcoSave can fit most water treatment processes, supplying up to 50m³/hr of softened water with less than one part per million (ppm) total hardness. For lower flows and smaller requirements, we also have our EcoSoft ion exchange water softener system.
EcoSave and EcoSoft water softener systems are part of EcoRange, our core range of modular water technology for your entire water treatment process. From water softening systems to reverse osmosis and advanced deionisation technology, EcoRange has it all. Our entire EcoRange is available with comprehensive service and maintenance support packages.
Contact us for more information on the benefits of water softener systems for your business