Save up to 80% effluent water and 60% salt with EcoSave water softening plant
One of Envirogen's core EcoRange products, EcoSave is the most efficient water softening plant on the market. The compact, space-saving design provides a high flow of softened water for use in many industrial processes.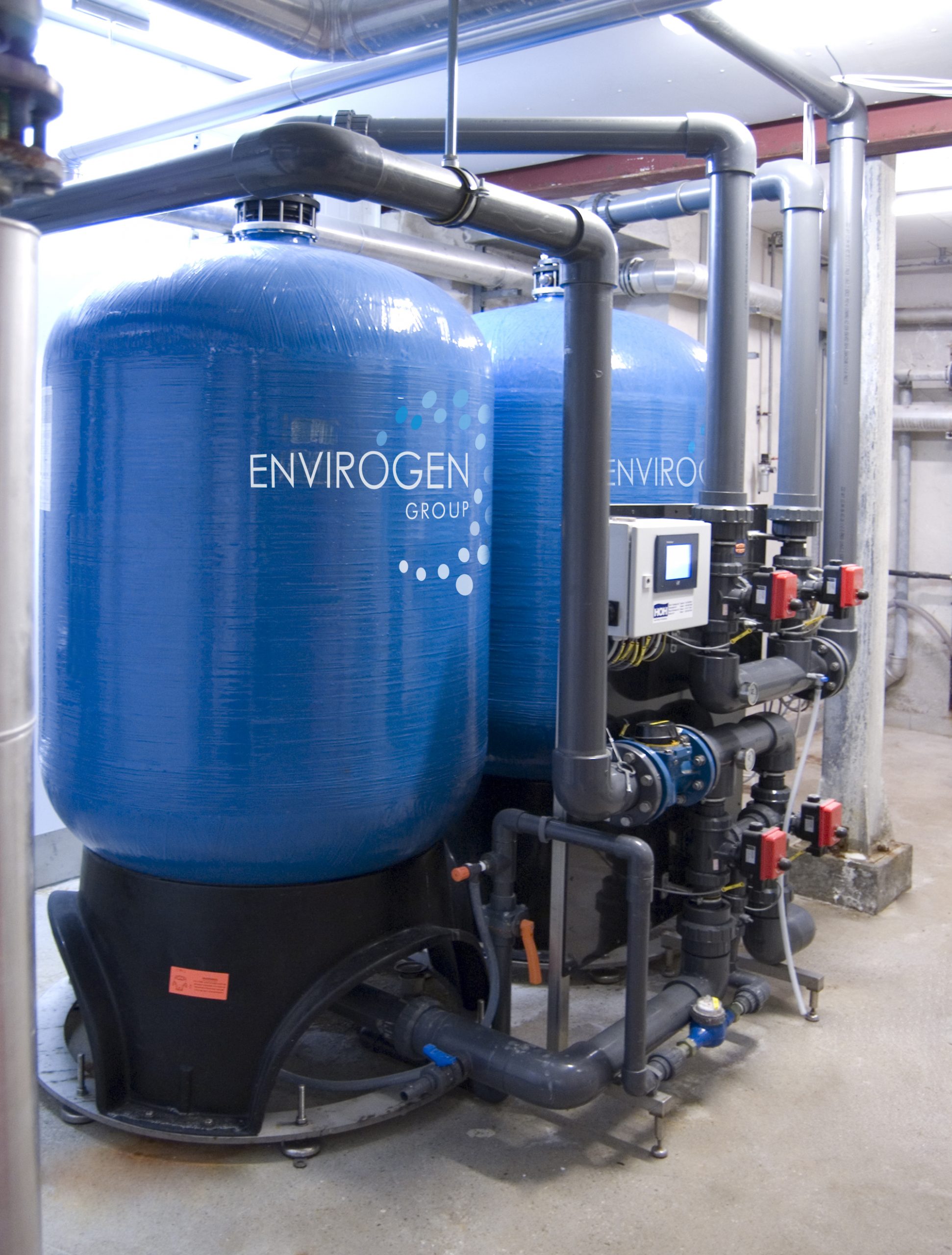 Ask us about our cost/benefit analysis tool
Just provide your salt usage and water consumption figures and we'll show your operational cost savings and return on investment with EcoSave
Achieve your efficiency and environmental targets with EcoSave
Softened water is essential to many industrial and manufacturing processes and it protects boilers, cooling towers, pipework and machinery from the damaging effects of scale.
EcoSave is our most popular and efficient water softener and is part of our core EcoRange of water treatment products. This water softener may be compact but it provides a flow rate of up to 50m³/hr of process water at less than one ppm total hardness. It does this with up to 60% less salt and 80% less effluent water than a conventional system.
The secret lies in its unique counter-current regeneration system and conductivity sensors. Together these technologies prevent over rinsing and waste in the regeneration stages.
EcoSave is an ultra-efficient water softening plant and delivers typical payback periods of between six to 18 months.
"Compared to the former unit, we are saving more than £25,000 each year. We used to receive a salt delivery every six weeks, now we only need one delivery every five months. Despite the low price of salt and a water hardness level of only 130 ppm, our entire investment will have paid off in just 18 months."

Cooling Plant Manager
Make immediate savings with EcoSave
Best for:
• High flow rates
• High purity processes
• Areas with very hard water
• Protection for downstream membrane filtration systems
EcoSave delivers:
• Up to 80% reduction in wastewater
• Up to 60% reduction in salt costs
• Improved water quality of less than 1ppm total hardness (compared to 10-30ppm for traditional softeners)
• Typical payback within six to 18 months
• A proven route to meet environmental targets
• 24-hour operation with duplex configuration
• Straightforward service and maintenance
Choose:
• Flow rates of between 10-50 m³/hr
• Larger bespoke models for higher flow rates
• Additional water hardness alarms to adjust dosing according to water hardness changes
Download the full datasheet with technical specifications, choosing from five EcoSave models.
Don't take our word for it…
Learn how Molson Coors used EcoSave to help meet their 2020 sustainability targets.
EcoSave is part of Envirogen's EcoRange – a selection of our most popular, modular technology that blends high quality with efficiency and a low total cost of ownership.
Ask us about our cost/benefit analysis tool
Just provide your salt usage and water consumption figures and we'll show your operational cost savings and return on investment with EcoSave