Envirogen Water Technologies provide containerised water treatment plant systems across Europe ensuring rapid response for mobile Solutions for a full range of water treatment and filtration solutions. Supplying high quality water treatment systems for all kinds of temporary or longer-term needs, the systems are built, tested and pre-commissioned prior to arriving on site, ensuring maximum use for our customers.
As part of our services we provide system analysis and design through to installation, maintenance, upgrades and emergency response.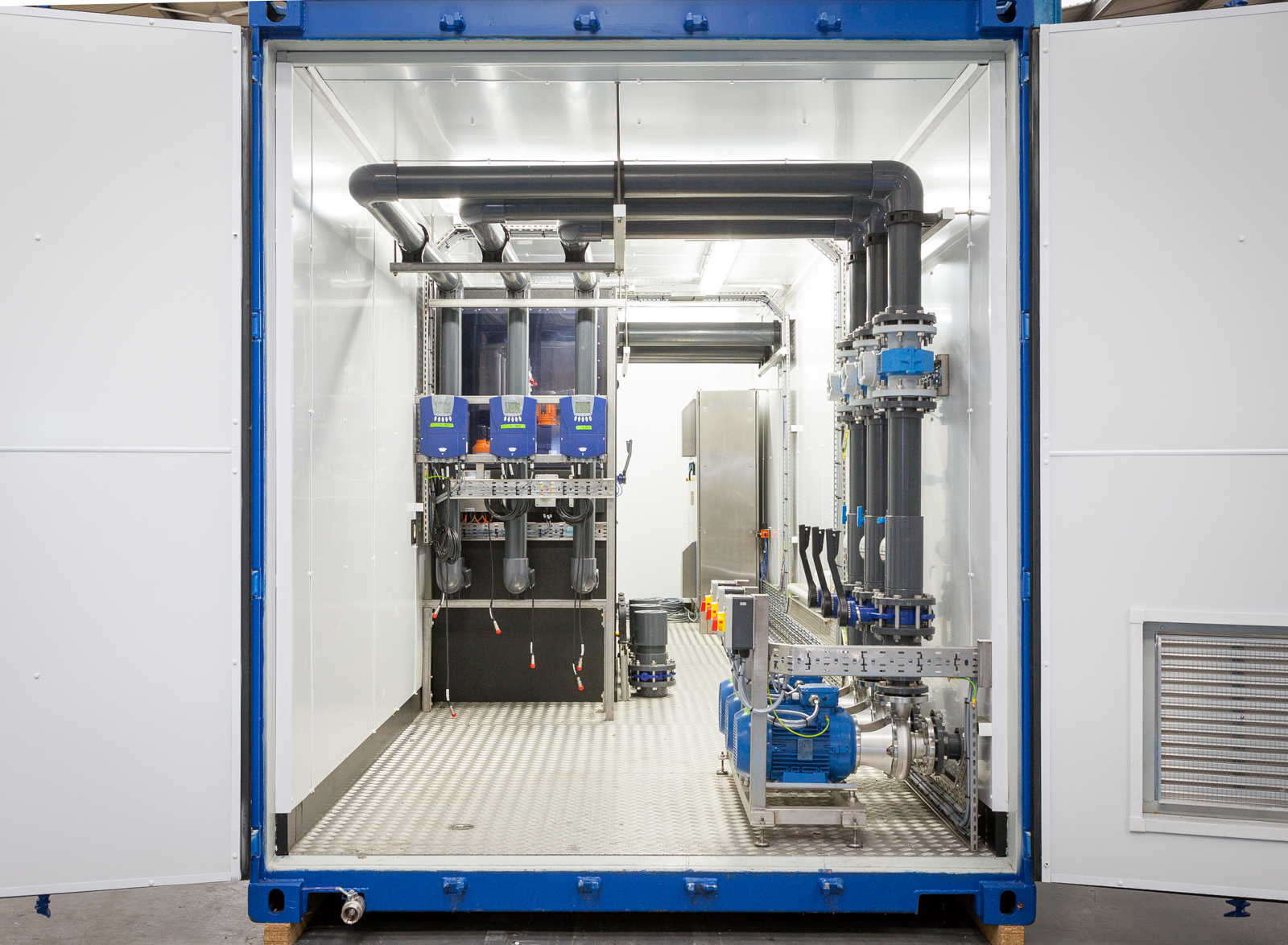 Why choose a mobile water treatment system?
1. To help you meet changes in demand quickly and efficiently
New products with specialist requirements including large or small batch production
Emergency water requirements
Seasonal / peak water demand
Temporary change in water quality requirement
2. To ensure production continuity
Planned / unplanned maintenance outages
Prevention of interference to water supply during new plant start up and commissioning
Deaerator bypass during annual inspection
3. To overcome issues of limited space
When space is limited within current building facilities, mobile systems can be located anywhere on site
The benefits include:
Quick, easy installation
Flexible positioning of system on site
Tailored to meet your specific needs
Saves time and money on both new plant and repair projects
No outlay of capital investment
Guaranteed water quality and quantity
Centralised 24/7 service back up and support
Flexible financial options for leasing (both long and short term), renting or buying
CIP carried out when necessary
Remote access to the PLC is available through a modem giving additional security
Systems can include and are not limited to the following:
Pre-treatment systems – including multimedia, carbon, softeners, particulate and iron removal filters for:
Brackish water RO plants
Antiscalants / dispersants, biocides, polymers,
Specialised CIP etc
Pilot plant testing systems
Condensate recovery and polishing systems
RO systems
See our PDF on Envirogen's range of containerised water treatment plant systems. Also available are mobile water treatment rental solutions.