Musgrove Park Hospital Install New
RO System with Zero Downtime to
Improve Water Treatment Processes
Musgrove Park Hospital embarked on a site-wide improvement programme to streamline and modernise its processes. Under this initiative the SSD team launched a review of its department infrastructure and water treatment processes. As well as conducting its own analysis, the department asked Envirogen for efficiency improvement ideas.
An extensive risk assessment process identified the need to replace its ten-year old Reverse Osmosis (RO) plant. It would further enhance an earlier Envirogen project to upgrade its RO pre-treatment section; the combined result being to process cleaning of sterilisation equipment more quickly and efficiently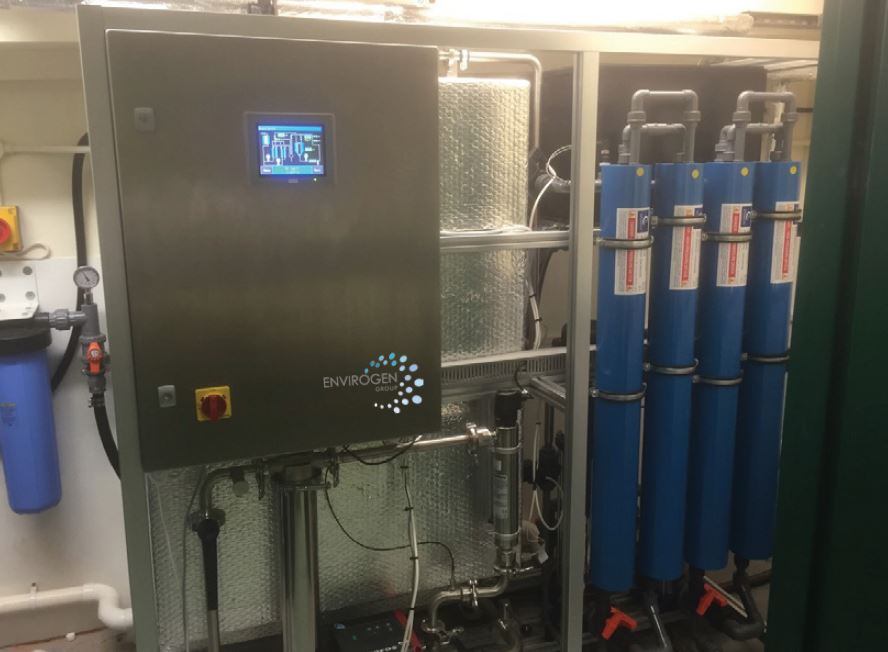 For a FREE, no-obligation assessment on how you can save energy, water, waste and money, contact our team of expert engineers