Municipal wastewater treatment companies are under increased pressure to lower costs and reduce the fees they pass on to customers. This means reducing operating costs. Many wastewater treatment companies are now looking to recycle water from later treatment stages for primary filtration using automatic self-cleaning strainers. These systems remove colloids and organic materials from water in the third clarification stage so it can be used to clean racks and basins in the initial stages of wastewater treatment.
Wastewater treatment companies can save considerable volumes of highly treated and expensive mains water by recycling this partially treated water, thereby reducing their operating costs.
But with so many automatic self-cleaning strainers on the market, how do you choose the right one for your requirements?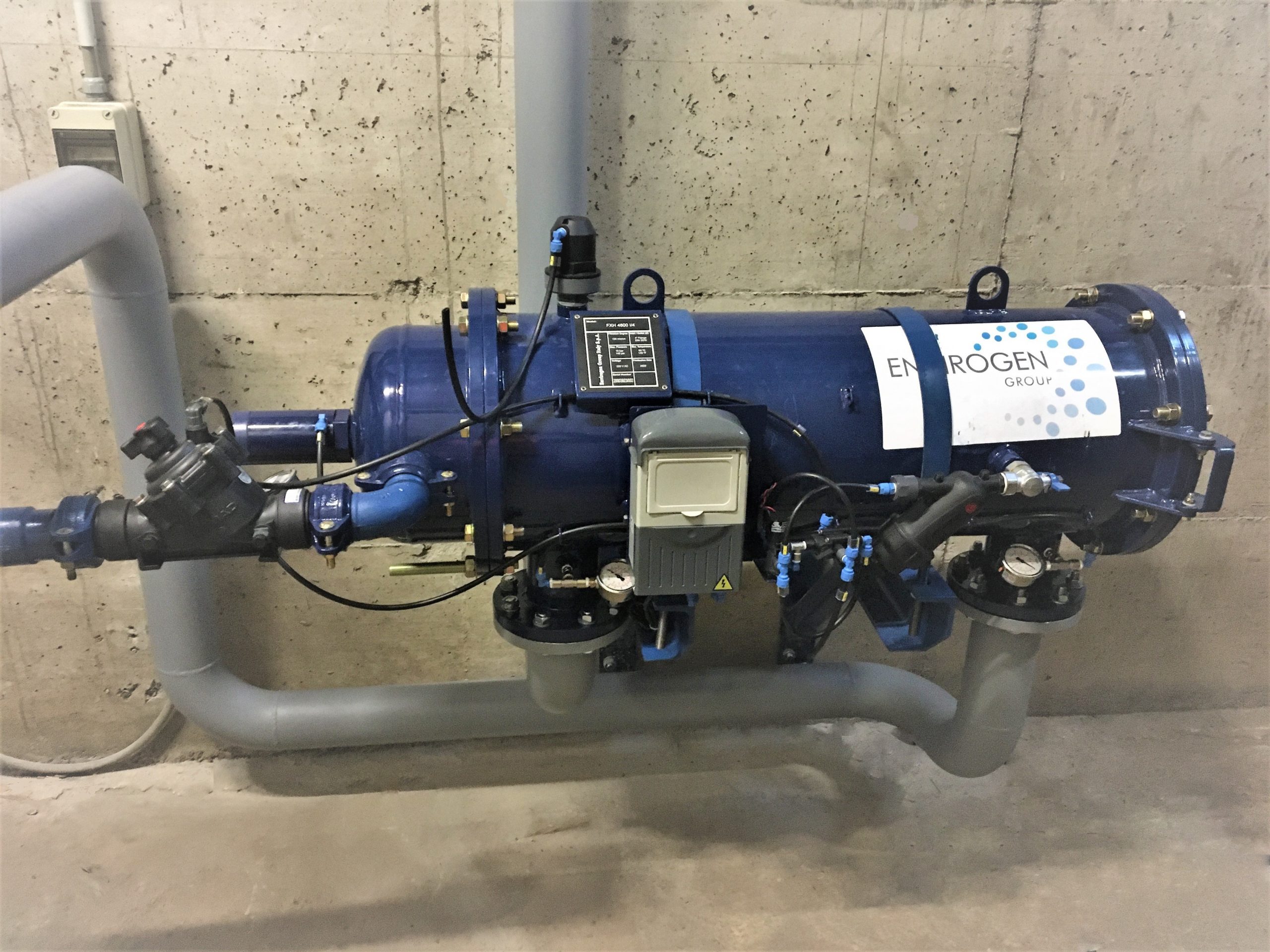 Automatic self-cleaning strainers: flexible and versatile with a low total cost of ownership
Every wastewater treatment system is different, whether it's a new state-of-the-art treatment plant or an older system that's been added to and upgraded, every treatment flow is unique, and every incoming stream will vary. When looking to recycle water, it's important to choose a flexible automatic self-cleaning strainer that meets your exact requirements.
Look for strainer systems that are:
Truly automatic – this means no electrical connection. Wastewater treatment plants often cover a huge footprint and electrical connection is often difficult or costly to install. Your automatic self-cleaning strainer should be able to run from the water pressure exiting the third clarification stage without an electrical connection.
Made from high-quality materials – since self-cleaning strainers are often subjected to harsh chemicals, stainless steel elements are recommended for corrosion resistance and long life.
Designed for continuous operation – there should be no interruption to flow during the cleaning process. Your automatic self-cleaning strainer should require only minimal flush water through a simple backwash system and no cartridge replacement.
Easy to install – self-cleaning strainers should come fully assembled and ready to slot straight into existing pipework.
Adaptable – with a range of micron filter sizes available, your strainer should remove all solid particles that might cause damage to downstream equipment.
Low maintenance – self-cleaning strainers should require very little maintenance and limited servicing.
Envirogen horizontal hydraulic screen filters
Our horizontal hydraulic screen filters are automatic self-cleaning strainers that are built to last. We offer a wide range of filter sizes, and each model requires minimal maintenance. Only small volumes of flush water are needed, so operating costs are reduced, delivering a low total cost of ownership and a fast payback on your investment.
For lower volume applications, we also offer our L connector hydraulic screen filter . This compact, self-cleaning strainer provides the same benefits as our larger horizontal model but can be fitted via an L connector for a space-saving solution.
If you're interested in exploring the benefits of automatic self-cleaning strainers, or you need to replace an existing system, or just need expert advice, contact our team of process experts. We'll help design a system to deliver the optimal operational, water and cost savings.
Speak with our expert team to maximise the effectiveness of your filtration process and achieve production and quality targets with a low total cost of ownership