If you're looking to buy high-quality deionised water with low mineral content, then Envi Deionised RODI water is your perfect solution.
This grade 3 reverse osmosis di water is great for reducing scale build-up in heating processes, limiting residue during washing and reducing unwanted interactions in manufacturing processes. It is suitable for producing reagents and for use in wet chemical analysis.
Our RODI water is sold in a range of container sizes including high-quality 5-litre stackable water containers and 25-litre stackable drums (including half pallets and full pallets). We also offer 1,000-litre intermediate bulk containers (IBC) and offer regular user discounts when you return or exchange your empty Envi Deionised IBC container. Buy Envi Deionised Water online direct here.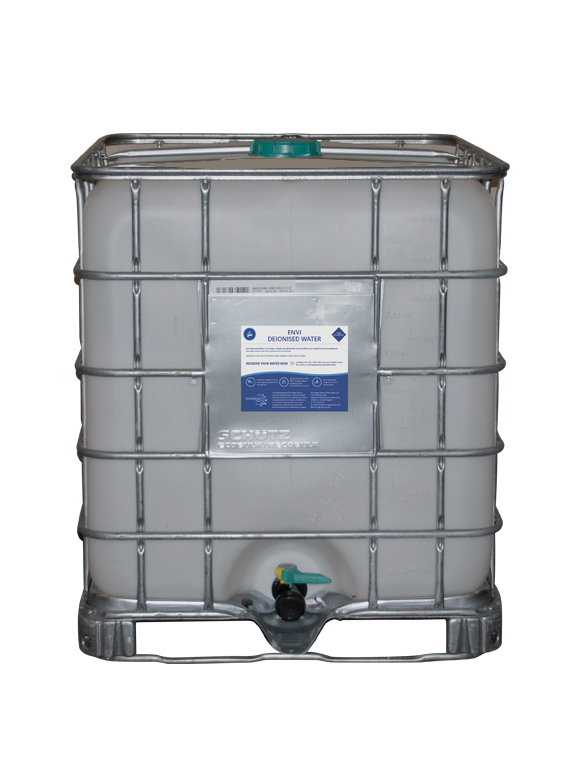 Envi Deionised RODI water is part of the Envi Purified Water range, created using Envirogen's proven in-house water treatment technology. The range incorporates over 25 years of know-how in supplying high-quality water to the medical, food and beverage and industrial sectors.
Envi Deionised Water products are manufactured to ISO 9001 quality standards with independent water analysis from UKAS the national accreditation body for the United Kingdom which is recognised by government to assess against internationally agreed standards.
Buy Envi Deionised RODI water direct online now
Order by mid-day today for next working day dispatch. Shipping to business addresses on the UK mainland only