Following an in-depth review of requirements, industry recommendations and a major review of available technologies, Constellation selected Envirogen Group to provide state of the art Stepflow filtration equipment technology to its biggest wine plant in Europe.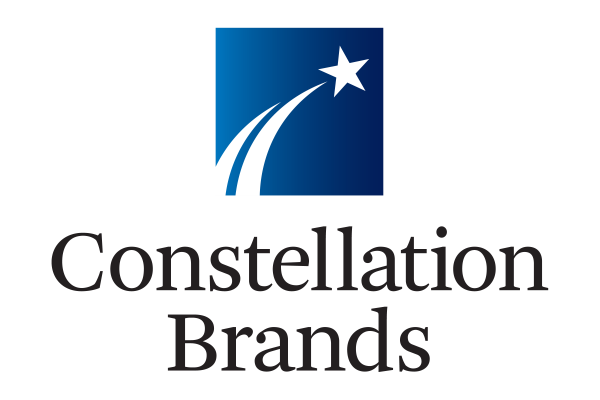 The Stepflow system ensures the wine is efficiently and economically filtered ready for bottling at one of Europe's largest bonded warehouses. Two Stepflow filtration equipment systems were commissioned to serve two bottling lines in place at Avonmouth. The Stepflow filters are fully automated stand-alone units, each on its own base frame. Each filter has its own control with an operator panel. The filters are on a duplex skid, each having two independent filtration streams, one in filtration and one in standby.
Each line sees wine filtered through two stages. Firstly, through a pre-filter and then through a final sterilising filter. The pre-filter stage is a 30-fold cartridge housing that uses depth filter cartridges and the final sterile filter is a 24-fold cartridge housing – complete with membrane cartridges.
The system is fully automated with a differential pressure monitoring system to provide automatic changeover between lines. It is also linked to an operator station for permission to changeover. Mix proof valves allow regeneration on one line of the plant whilst the other is in filtration.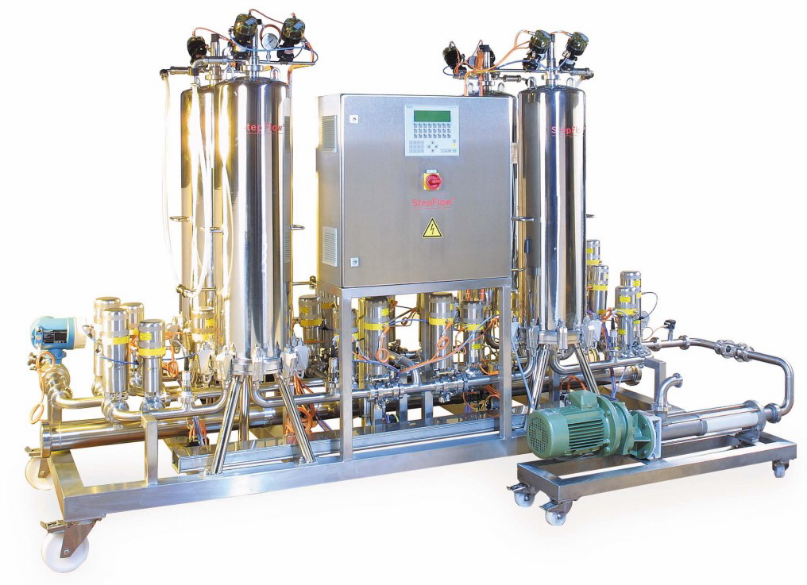 Process overview
The regeneration process is programmed to start at least every 12 hours of production; depending on the quality and the volume of wine. Once the Stepflow has completed its regeneration process it is ready for use. The filter regeneration and integrity test is automated fully and means that it's not possible for the filtration equipment to start with a negative integrity test.
The total solution also comprises:
A self-contained clean in place (CIP) system to aid in efficient cartridge sterilisation and aid in maximising efficiency.
A wine warmer was critical to ensure the optimal temperature of the wine is maintained which also ensures efficient bottle labelling.
Each Stepflow is fully integrated within the entire filtration equipment control system which enables all facets of the production line to be interlinked. It means that when production is required all components in the process operate seamlessly.
The Project Manager at Constellation Europe said about the filtration equipment: "We needed a system that could efficiently serve the needs of our biggest wine plant in Europe. Envirogen Group matched our exact requirements. Not only is the technology state of the art and bespoke to our needs but the service levels offered from their experienced process engineers is second to none"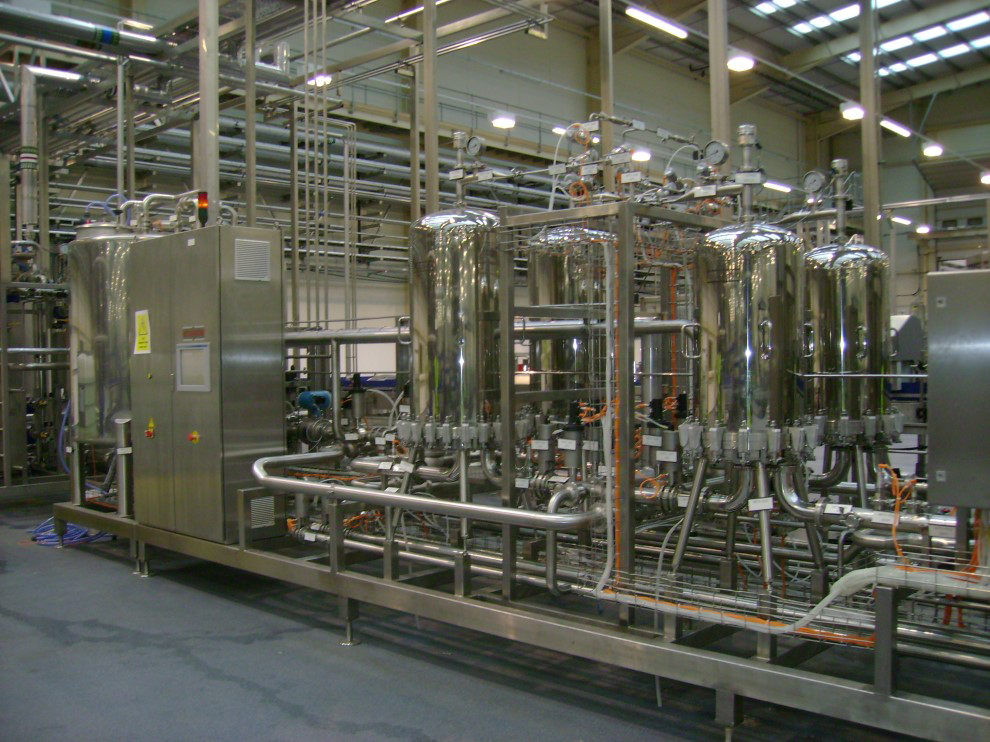 Process filtration and cartridges fully optimised
Fully automated and user friendly
Environmentally friendly by reducing water consumption and costs
No usage or disposal of filter powders
Enclosed self-regenerating system and sterilisation program
Remote maintenance via digital HMI
Peace of mind for ongoing performance with ongoing service and maintenance plan
For a FREE, no-obligation assessment on how you can save energy, water, waste and money, contact our team of expert engineers
Constellation Europe is the United Kingdom's largest wine company and a leading drinks provider throughout Europe. Branded wine such as Hardys and Banrock Station are bottled on-site at Avonmouth which can bottle 800 bottles of wine per minute.