Al meer dan een eeuw bieden drukbladfilters een economische, betrouwbare en bewezen koekfiltratie-oplossing voor vloeistoffen met een hogere vaste stof belasting, tussen 0,01% – 3%. Deze zeer effectieve systemen bestaan uit drukvaten met afzonderlijke 'filterplaten' die door een zgn. manifold (verzamelpijp) worden ondersteund.
De vloeistof wordt in het drukbladfiltervat gepompt waar het door de filterplaten wordt geduwd en het vat via het manifold verlaat. Vaste stoffen worden vastgehouden en vormen een filterkoek op de filterplaten. Wanneer de filtratie is voltooid, wordt het filter geleegd, waarbij de filterkoek op de filterplaten achterblijft. Afhankelijk van de toepassing kan de filterkoek vervolgens van de filterplaten worden afgespoeld of gedroogd en vervolgens worden afgetrild door de pneumatische vibrator welke is gemonteerd of het drukbladfilter vat.
Ons assortiment Envi Leaf-drukbladfilters zijn zeer geschikt voor het lossen van zowel droge als natte cake, in zowel verticale als horizontale oriëntaties. We bieden een breed assortiment filtergaas voor elke filtratiestap in bijvoorbeeld de productie van eetbare olie, gelatineverwerking, filtratie van vloeibare zwavel en de productie van biodiesel. Het top gaas van onze filterplaten is o.a. leverbaar in PZ80, 60 mesh, 24×110 Dutch weave, ideaal voor deze veeleisende industrieën en vervaardigt van 316L of 904L roestvast staal.
Typische markten en toepassingen zijn:
Verwerking van eetbare olie (ruwe olie, gebleekte olie, gewinteriseerde olie)
Gelatineverwerking
Pectineverwerking
Glucose, zoetstoffen, suiker, vruchtensapproductie
Biodieselproductie (voorbehandeling en polijsten)
Vloeibare zwavelfiltratie
Chemicaliën en oleo-chemie
Organische en anorganische zouten, aminen, harsen en bulkgeneesmiddelen
Drukbladfilteroplossingen voor droge of natte koeklossing
Ons assortiment Envi Leaf-drukbladfilters is ontworpen en ontwikkeld met behulp van de nieuwste technologie om de koeklossing aanzienlijk te verbeteren. Envi Leaf duurzame filterelementen vereisen minder onderhoud en reparaties, wat leidt tot lagere operationele kosten, verhoogde productiviteit en hogere filtratie-efficiëntie.
Verticaal drukbladfilter
Dit drukbladfilter wordt voorzien van verticale, rechthoekige filterplaten. De filterplaten zijn verticaal gemonteerd en aangesloten op een manifold gesitueerd op de bodem van de filtertank. Voor de afvoer van droge cake wordt een vibrator gebruikt om de filterkoek van de filterplaten te verwijderen wanneer het filtratieproces is voltooid.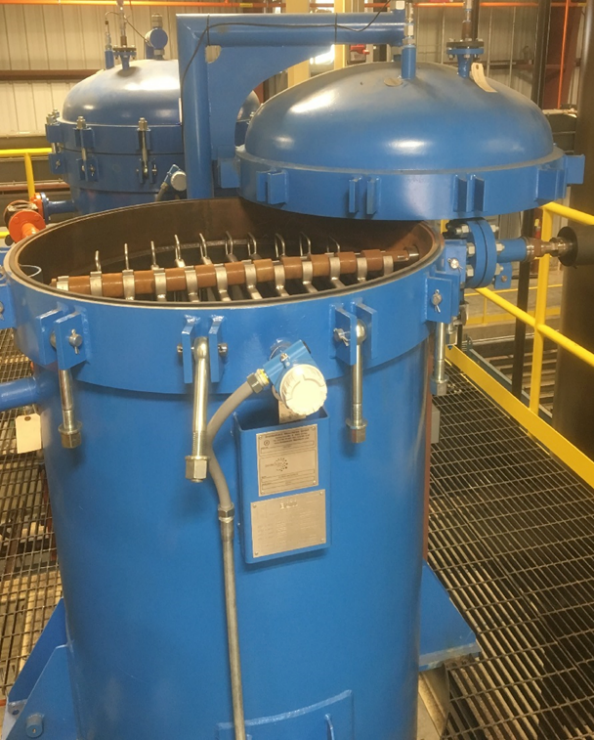 Horizontaal drukbladfilter
Horizontale drukbladfilters bevatten filterplaten die verticaal in een horizontale filtertank worden geplaatst. Deze filters kunnen een groot filteroppervlak hebben en maken een visuele koekinspectie mogelijk na elke koekafvoer. Optioneel kan een vibratorinstallatie worden geïnstalleerd voor de koekafvoer.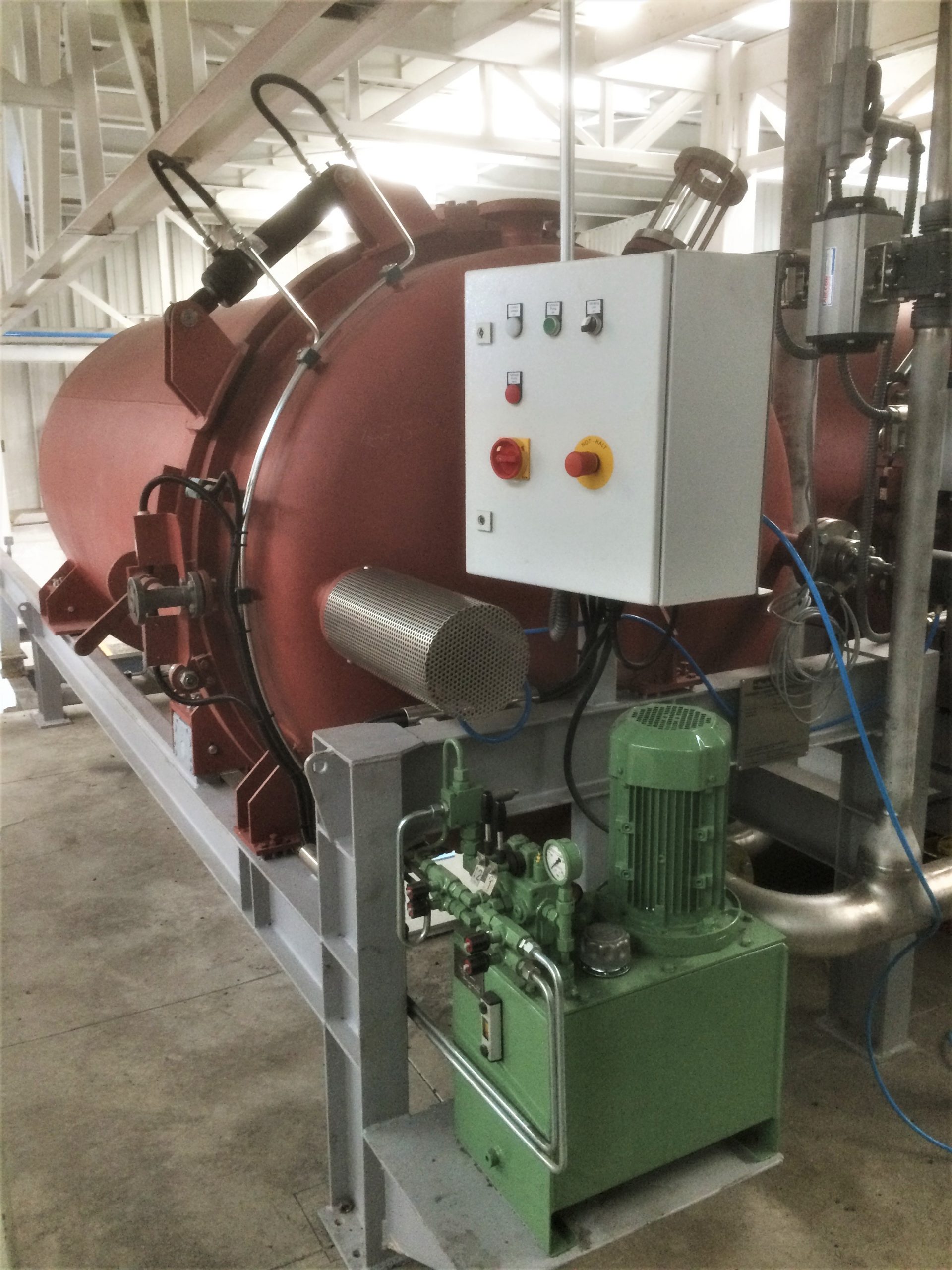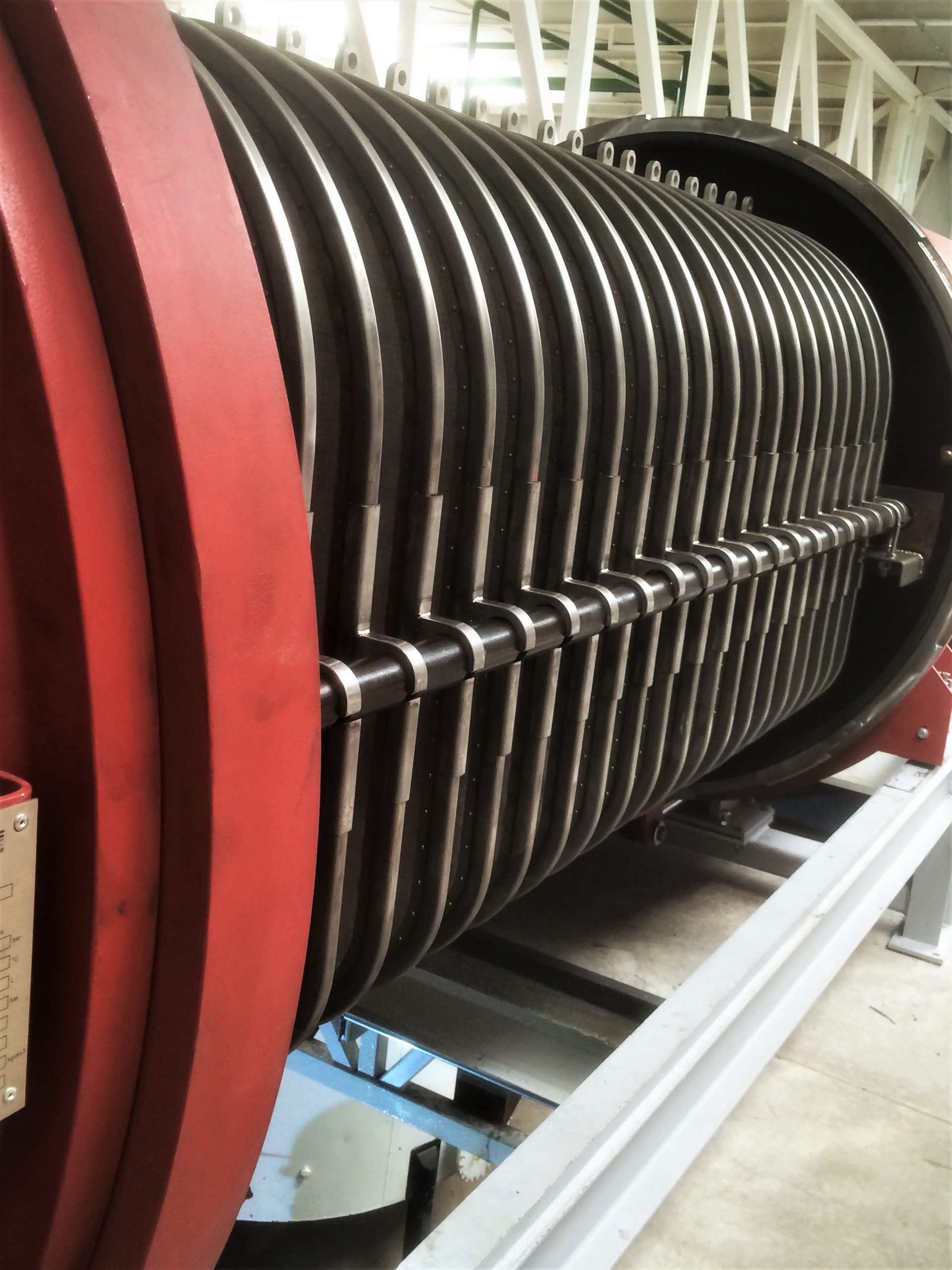 Eigenschappen van de Envi Leaf drukbladfilters:
Ruimtebesparend, compact ontwerp – deze compacte systemen bereiken hoge stroomsnelheden en werken bij een druk tot vier bar.
Duurzame filterplaten en filtergaas – Deze filterplaten zijn opgebouwd uit vijf lagen (laag) roestvast staal gaas en gemaakt voor een lange levensduur van soms wel jaren na ingebruikname. De Lage onderhoudskosten zijn hierbij een bijkomend voordeel.
Hoog rendement – met uitstekende pre-coating eigenschappen.
Aanpasbaarheid – Envi Leaf drukbladfilters kunnen worden aangepast aan uw toepassing – Wij leveren verticale drukbladfilters variërend van 5m² tot 125m².
Multifunctioneel – één systeem kan worden gebruikt in meerdere stadia van het filtratieproces, Door een andere configuratie van het filter gaas en de uitvoering van de filterplaten.
Snellere lossing van de filterkoek – Ons vibrator systeem zorgt voor een snelle en gemakkelijke lossing van de opgebouwde filterkoek. Dankzij het snelle droogproces zorgen we voor een minimale hoeveelheid vloeistofverspilling tijdens de reinigingscycli.
Verbeterd robuust ontwerp – Onze nozzle heeft een uniek U-vormig profiel en is ingesloten in de manifold. Dit ontwerp zorgt voor een sterke binding met de filtertank, een vlotte doorstroming en voorkomt beschadiging tijdens het reinigen.
Veilig werken – het volledig gesloten filterhuis zorgt voor veilige bedrijfsomstandigheden bij o.a. hoge temperaturen of bij gevaarlijke vloeistoffen.
Reservedelen voor uw drukbladfilter eenvoudig bestellen met ons flexibele voorraadprogramma
Een betrouwbare levering van reserveonderdelen is essentieel voor iedere productie proces. Dankzij onze flexibele voorraadprogramma's, technische expertise en advies zorgen we ervoor dat reserveonderdelen worden geleverd wanneer u ze nodig hebt. Hierdoor worden onderbrekingen in uw productiecyclus tot een minimum beperkt. Samen zorgen we voor een optimaal voorraadsysteem dat aan uw behoeften voldoet. De reserveonderdelen voor drukbladfilters kunnen op uw locatie worden bewaard of worden verzonden vanuit een van onze magazijnen in Europa, UK of de USA.
Filtratieoplossingen op maat
Het selecteren van de juiste koekfiltratie technologie with drukbladfilters voor uw toepassing hangt af van vele factoren, zoals het debiet, continue of batch proces, het type en de hoeveelheid vaste stof, de aard van de vloeistof, de temperatuur en de viscositeit.
Ons team van procesexperts helpt u met het vinden van oplossingen om de effectiviteit van uw filtratieproces te maximaliseren, zodat u productie- en kwaliteitsdoelstellingen kunt behalen tegen de laagste operationele kosten.