Envirogen Fluxflo naaldvilt filterzakken zijn siliconen vrije, vaak goedkopere alternatieven voor filterkaarsen. Deze filterzakken worden met regelmaat stroomopwaarts gebruikt om een deel van de vuilbelasting af te vangen en hiermee de vaak duurdere filterkaarsen te beschermen die worden gebruikt in veeleisende toepassingen. Naaldfilter filterzakken worden in veel industriële processen toegepast, van voorfiltratie en de bescherming van sproeiers tot reiniging van chemische baden of verwarmingscircuits, waardoor de productkwaliteit wordt gemaximaliseerd en de product afkeur worden geminimaliseerd. Met regelmaat worden filterzakken ook ingezet om afgekeurde partijen weer op spec. te krijgen.
Fluxflo naaldvilt filterzakken vangen deeltjes af door de gehele filterdiepte van de filtermedia, dit resulteert in een hoog vuil opnemend vermogen voor zowel niet-vervormbare als vervormbare deeltjes. Deze functie maakt deze filterzakken een uitstekende keuze voor veel toepassingen.
Met een breed scala aan micron ratings (selectiviteit), van 1 micron tot 200 micron, zijn Fluxflo nominale naaldviltfilterzakken verkrijgbaar in verschillende materialen:
Polypropyleen
Polyester
Nylon
Polytetrafluorethyleen (PTFE)
Onze populaire polypropyleen en polyester filterzakken krijgen standaard een warmtebehandeling (kalanderen), deze oppervlakafwerking wordt toegepast om vezelmigratie in het filtraat te elimineren. Daarnaast wordt elke filterzak vervaardigd met 100% virgin vezels voor gegarandeerde prestaties van hoge kwaliteit. Voor veeleisendere toepassingen bieden we filterzakken aan in een reeks meer gespecialiseerde materialen. Neem contact met ons op voor meer informatie.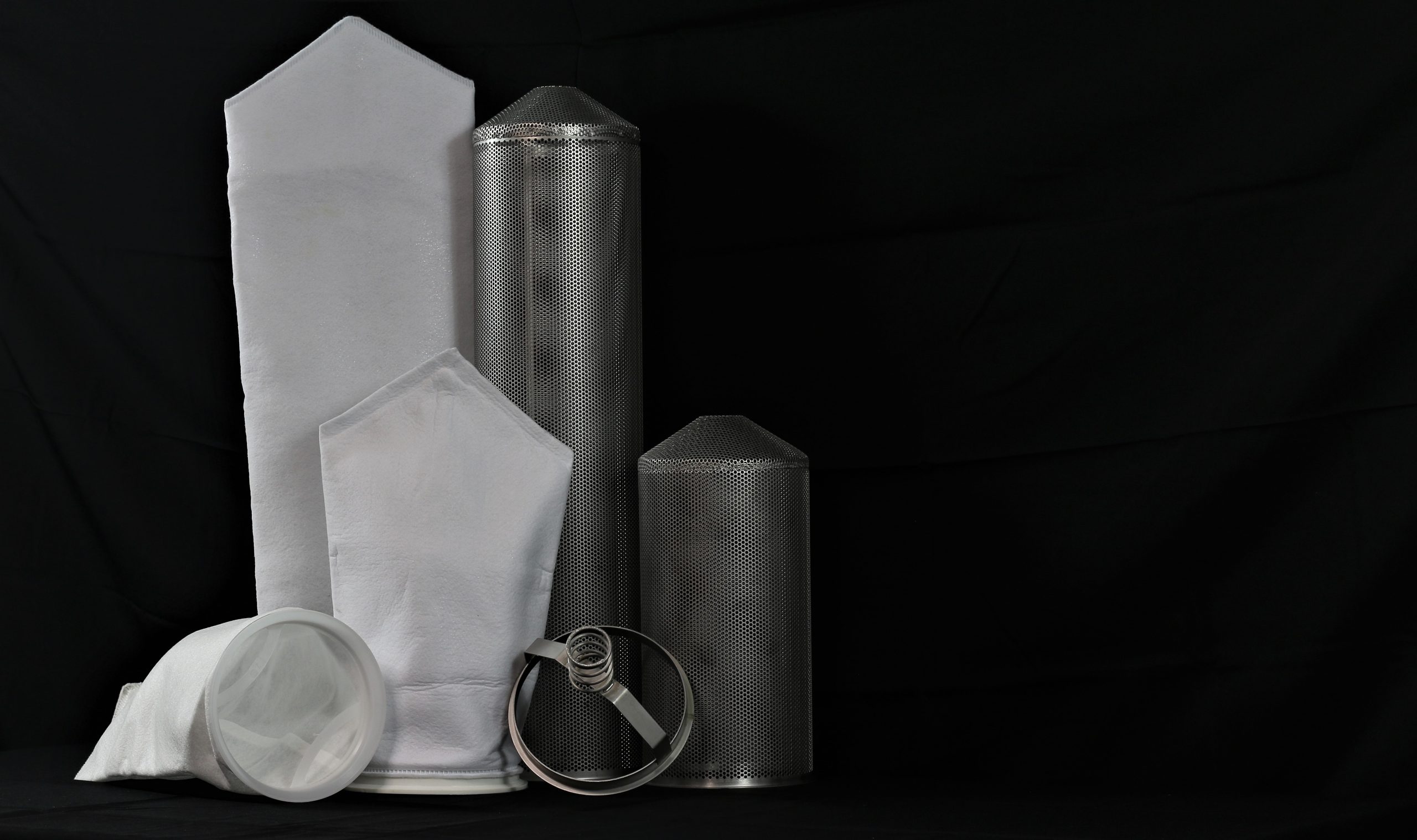 Afdichtingsmaterialen
Wij bieden een scala aan afdichtingsringen voor onze filterzakken, waaronder:
Gegalvaniseerd stalen ring
RVS 316 ring
Gegoten polypropyleen kraag
Gegoten polyester kraag
Speciaal op maat gemaakte afdichtingen
Toepassingen Naaldfilt Filterzakken
Filterzak
materiaal

Maximale
werk
temperatuur (°C)
Aromatische
oplosmiddelen
Alifatisch
oplosmiddelen
Waterige
oplossingen
Zuren
Sterke
zuren
Alkaliën
Sterke
alkaliën
Plantaardige /
dierlijke oliën
Polypropyleen
90
 
✓
✓
✓
✓
✓
✓
✓
Polyester
150
✓
✓
✓
✓
✓
✓
 
✓
Nylon
135
 
✓
✓
✓
 
✓
✓
 
PTFE
260
 
 
✓
✓
✓
✓
 
✓
Maatvoering naaldvilt filterzakken
Onze standaardmaten zijn ontworpen voor de meeste zakfilterbehuizingen.
Mocht u toch een afwijkende maat hebben neem contact met ons op.
De grootte van de filterzak
Buitendiameter (cm)
Lengte (cm)
05
10.4
23
09
10.4
38
1
18
42
2
18
81
Andere maten op aanvraag leverbaar
Onze naaldviltfilterzakken zijn vervaardigd volgens ISO 9001-kwaliteitsnormen, onder voedselveilige en siliconenvrije omstandigheden om verontreiniging tot een minimum te beperken. Bovendien voldoen onze polypropyleen- en polyesternaaldvilt filtermedia aan de Europese Verordening (EG) nr. 1935/2004 en Verordening (EU) nr. 10/2011 van de Commissie betreffende kunststofmaterialen en voorwerpen die bestemd zijn om met levensmiddelen in aanraking te komen.
Fluxflo naaldvilt filterzakken kunnen met of zonder filterhuis worden gebruikt voor veel applicaties. De filterzakken zijn standaard voorzien van handgrepen voor een eenvoudige installatie en verwijdering.
We hanteren een oplossingsgerichte aanpak om de juiste naaldvilt filterzak te selecteren. Samen met u bepalen we de proces filtratie doelen zodat wij u een deskundig advies kunnen geven over de toe te passen filterzakken en zakkenfilters evenals de benodigde aanvullende hulpproducten om uw doelstellingen te behalen. We leveren tevens een scala aan hulpproducten, waaronder filterkorven, pakkingen, magnetische inzetstukken, terugspoelkorven en dompellichamen.
Filtratieoplossingen op maat
Het selecteren van de ideale filterzak voor uw toepassing hangt af van het debiet en de viscositeit van de vloeistof, de grootte en het type van de te verwijderen deeltjes, de vereiste retentie-efficiëntie en de chemische en temperatuur bestendigheid van de filtermedia.
Ons team van procesexperts helpt u met het vinden van oplossingen  om de effectiviteit van uw filtratieproces te maximaliseren, zodat u productie- en kwaliteitsdoelstellingen realiseert tegen de laagste operationele kosten.