Onze enkelvoudige kaarsenfilterhuizen of meervoudige kaarsenfilterhuizen serie zijn ontworpen om bijna elk debiet (flow) aan te kunnen. De series kaarsenfilterhuizen zijn breed inzetbaar of het nu voor lage, hoge debieten, sanitair, ATEX, tankventilatie of uitgevoerd in kunststof betreft (bv. polypropyleen). Kortom voor iedere wens een geschikt kaarsenfilterhuis.
Het ontwerp van de Envirogen serie kaarsenfilterhuizen is robuust en betrouwbaar. Een kaarsenfilterhuis is opgebouwd uit een buitenmantel, filterelementen, aansluitingen voor het verbinden aan het leidingwerk,v-steun en of aandrukstuk. De afdichtingen (pakkingen) zorgen dat er geen deeltjes migratie plaatsvind, zelfs niet bij hoge drukverschillen.
Het werkingsprincipe is als volgt; De verontreinigde vloeistof komt het filterhuis binnen via en inlaat van het filter en wordt gelijkmatig over de filterkaarsen verdeeld, waarbij de filtratie doorgaans van buiten naar binnen plaatsvindt. De vaste stoffen (deeltjes) worden opgevangen op of in de filterkaarsen en de gefilterde vloeistof verlaat vervolgens het filterhuis via de uitlaat van het filter.
Onze standaard kaarsenfilterhuizen zijn verkrijgbaar in RVS 316. Op verzoek kunnen wij op maat gemaakte filterhuizen leveren in andere materialen zoals koolstofstaal, RVS 304, polypropyleen en zelfs duplex, Hastelloy en Monel, waardoor ze geschikt zijn voor een reeks van vloeistoffen, temperaturen en drukken. U kiest de specificatie op basis van uw toepassing, zodat u verzekerd bent van de meest kosteneffectieve oplossing.
Afhankelijk van het type vloeistof helpen wij u bij het selecteren van de juiste pakkingen om de best mogelijke afdichtingen te verkrijgen. We kunnen uw kaarsenfilterhuizen ook aanpassen en voorzien van snelsluitingen, waaronder v-klemmen, schroefklemmen, trekstangen, klapbouten, oogmoeren en David-sluitingen.
Op aanvraag kunnen de posities van de nozzles en het type aansluitingen (BSPF-, NPT-, flens-, DIN- of UNI-ANSI-) worden aangepast aan uw behoeften.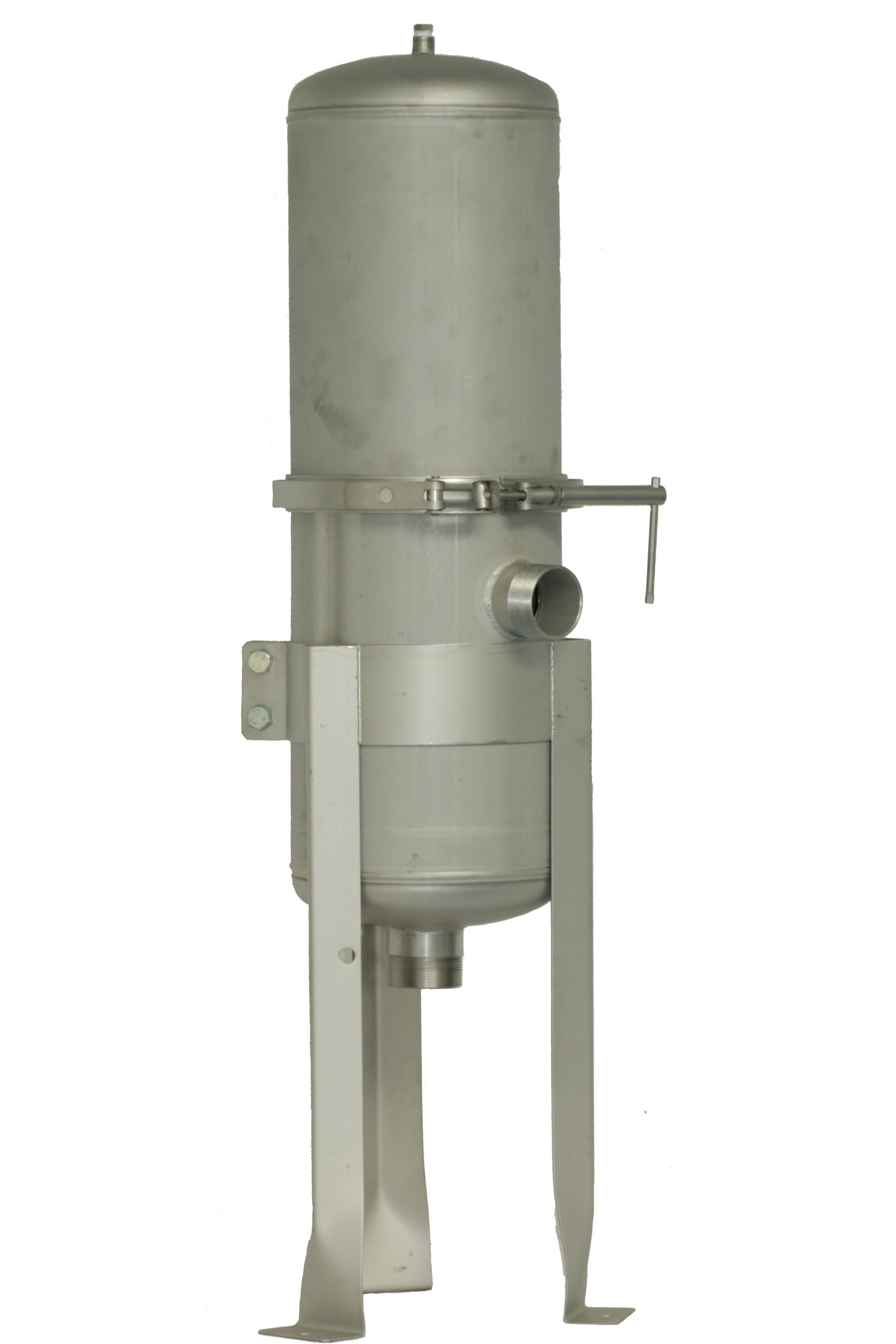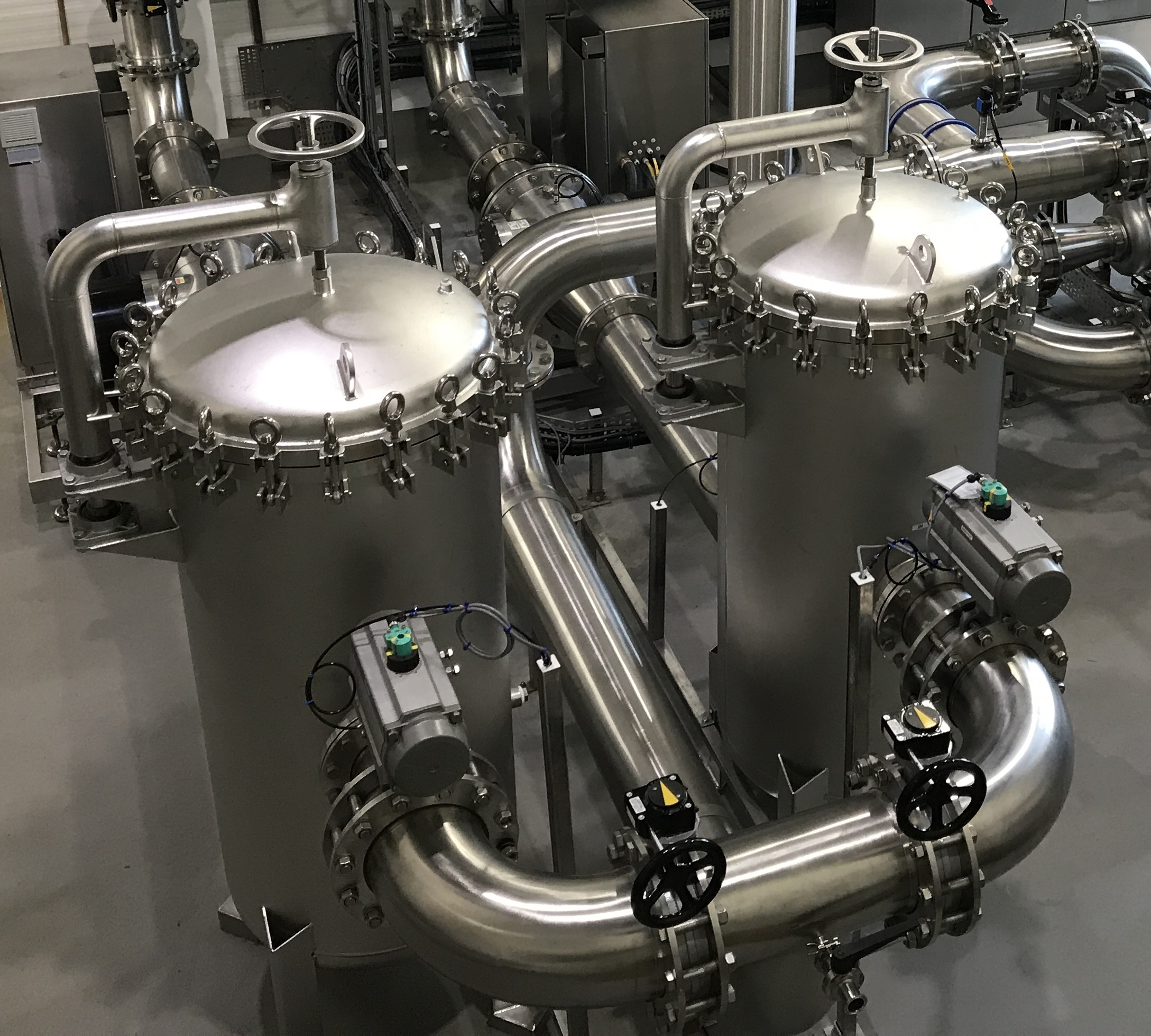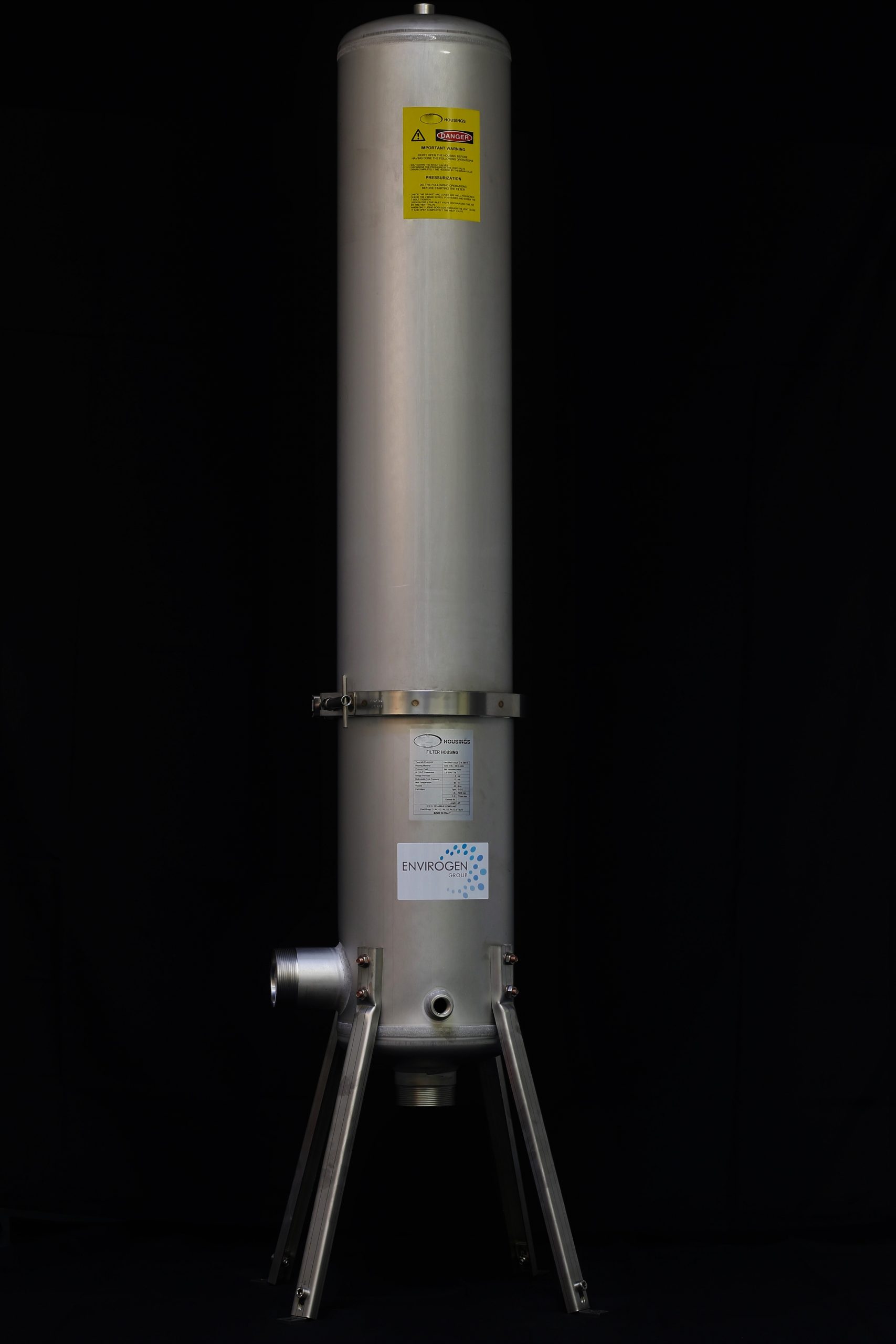 Filteroplossingen op maat
Om ervoor te zorgen dat aan de filtratie eisen wordt voldaan, moeten voor alle toepassingen en processen de juiste kaarsenfilterhuizen worden geselecteerd. Veel factoren zijn van belang bij deze keuze, waaronder het type vloeistof, temperatuur, stroomsnelheid (flow), werkdruk, filtratie selectiviteit (micronage), werkingsmodus en filterzak- of filterkaars specificaties. De kaarsenfilterhuizen van Envirogen zorgen voor een veilige werking en bieden gemakkelijk te gebruiken sluitingen, evenals verschillende ontwerpen om hoogwaardige, kosteneffectieve, toepassingsspecifieke resultaten te garanderen.
Ons team van procesexperts helpt u met het vinden van oplossingen om de effectiviteit van uw filtratieproces te maximaliseren, zodat u uw productie- en kwaliteitsdoelstellingen kunt behalen tegen de laagste operationele kosten.