Meet one of our electrical engineering apprentices and see what Envirogen can offer you.
Our key strength is our people. Our engineers design, build, install, commission and service water treatment and process filtration systems across a number of sectors, including food and beverage manufacturing, industry and healthcare. We want to share this knowledge and use our expertise to train the next generation of engineers.
When apprentices embark on their career with Envirogen, they get stuck in straight away, learning from the experts while they earn.
We caught up with Sam Bentley, one of our Level 3 based in Alfreton, Derbyshire, to discover how it feels to be part of the Envirogen engineering apprenticeship programme.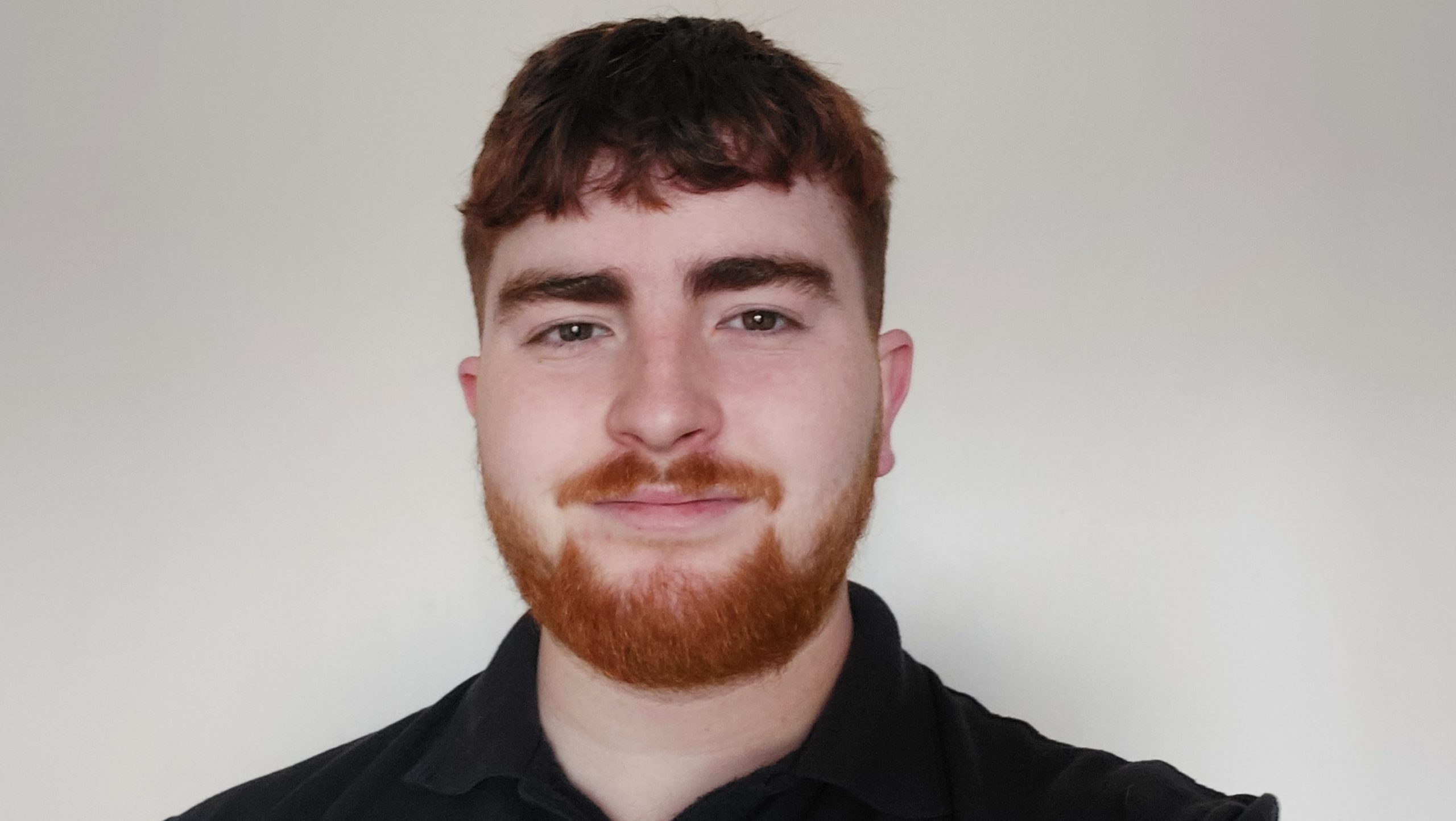 Why did you choose an electrical engineering apprenticeship?
It's difficult choosing a course when you're straight out of school. There are loads of options out there and it can be hard to find the pathway that suits your interests and learning style. I come from a family of engineers, so I knew a little bit about the industry, and I was keen to take a practical approach. I don't think you can reach the same level of understanding by learning about engineering in the classroom.
Why did you choose Envirogen for your apprenticeship?
Envirogen offered me a unique opportunity to learn electrical engineering combined with mechanical engineering in an interesting sector. From my first interview, the team made me feel at home. They are a close-knit bunch and are experienced in helping apprentices to learn their craft.
What does a typical day look like for you?
I get into work early, at around 7:00am, which means that I am out early too. I'm currently working on our market-leading EndoTherm water purification systems, so I head straight to the shop floor and get started. I work on all elements of these specialist water purification systems, from wiring and heating elements to the programming of the electrical panels.
The EndoTherm systems that I assemble are sent to NHS and private hospitals and provide the high-quality water purification needed to clean surgical equipment and endoscopes. The systems must be manufactured to an exceptionally high standard as the water they provide helps to keep surgical departments working 24/7. They simply can't fail. I know that my units have travelled as far as Australia and the Falkland Islands, and it makes me proud to think that they are helping hospitals save lives and improve patient outcomes.
My training doesn't stop with the EndoTherms though. I've already worked on many other water treatment and process filtration systems, and I should get to work on the full Envirogen range during my apprenticeship.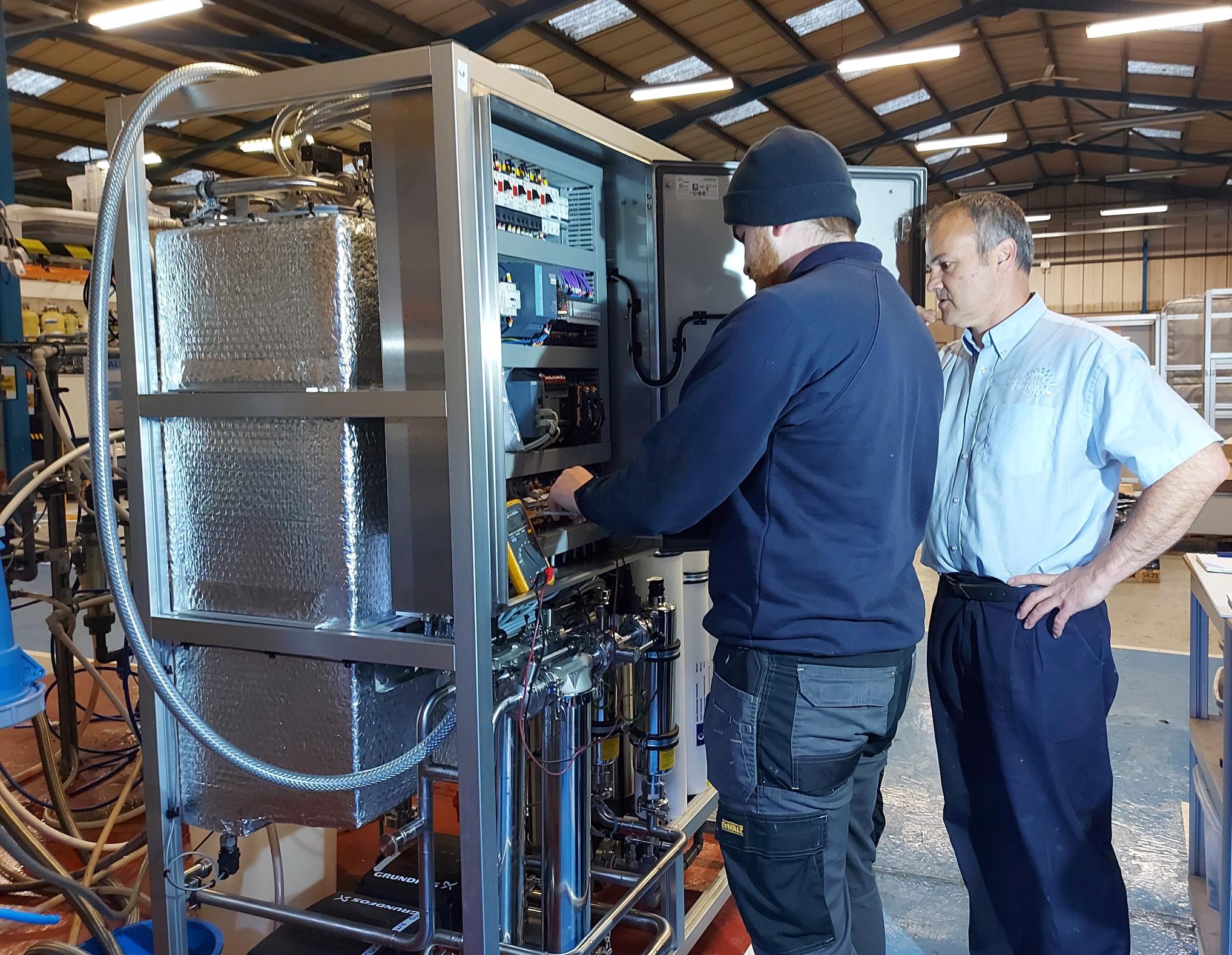 Sam Bentley, Level 3 Electrical Engineering Apprentice, works under the supervision of Andrew 'John' Sharp, Mentor and Mechanical and Electrical Fitter.
What do you enjoy most about your apprenticeship?
I like the variety and the chance to get involved in all aspects of the manufacturing process. I feel like I am always learning, as the systems we make here are so wide-ranging. No two days are the same.
I spend four days at work and one day in college, so I get to learn the theory and directly apply it to my work. At work, I learn all the practical disciplines that you need to be a good engineer and I honestly don't think I could get the same understanding from a college-based qualification. With an apprenticeship, you practice your craft every day and when I'm looking for future employment, I know that hands-on experience is going to give me the edge over other applicants.
Some of my friends left school and went straight into full-time work, but I know I am investing in my future with my apprenticeship, and it will translate into better job opportunities.
What do you hope to do when your apprenticeship finishes?
I want to stay with Envirogen to complete my Level 4 qualification in electrical engineering, and I am already in conversations with my mentor to get this new apprenticeship in place. Long-term, I am looking to become a fully qualified engineer and perhaps move into a career in project management.
Many of the team members at Envirogen came through the apprenticeship route and it's great to see the variety of roles that they now work in. My mentor and my other colleagues inspire me to work hard, and they are supportive of my career ambitions.
Are you interested in an engineering apprenticeship with Envirogen?
We have openings right now for aspiring electrical engineers. If you like the idea of learning from some of the most experienced and talented engineers in the industry while gaining real industry know-how, please contact our HR Team to find out more.
For a FREE, no-obligation assessment on how you can save energy, water, waste and money, contact our team of expert engineers