Wastewater Plant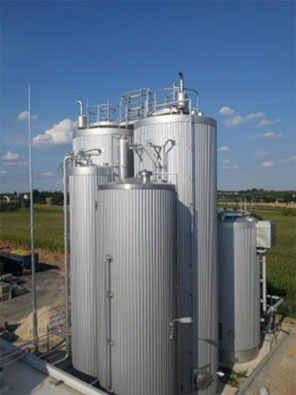 Managing water properly is a challenge, and the bigger your company, the bigger the challenge. Now more than ever businesses are required to demonstrate a commitment to water sustainability.
At Puresep, we have a thorough understanding of the challenges and pressuremanufactures face toreduce their water usage and costs. Today's best practices in water treatment focus onachieving operational efficiencies, energy reduction, environmental impact minimisation and waste-to-energy solutions.
At Puresep, as part of the Envirogen Group, we offer a suite of technologies to treat the dirtiest of water. Cleaned water can then be re-used or safely dischargedthus reducing environmental impact and water costs. Where required and for more complex situations, Puresep can integrate a variety of technologies into a comprehensive solution that sits alongside your process manufacturing plant.
Technologies include one of the industry's leading biological treatment portfolios as well as ion exchange and physical-chemical systems with broad-spectrum applicability and high performance.
Wastewater Technologies Include:
Conventional Wastewater Treatment
Flow balancing & pH correction
DAF (dissolved air flotation)
Physio-chemical treatment
Coagulation & sedimentation
Direct filtration
Advanced Wastewater Treatment
MBRs (membrane bioreactor)
Anaerobic & Aerobic treatment
FBR (fluidised bed reactor)
SCR (suspended carrier reactor)
Recycle Water Systems
Rinse Water Recovery
Waste Water Treatment Solutions
Effluent and Process Analysis
Turnkey System Design
Best Fit Technology
Waste Water Re-use
Pilot and Consultancy Services
Design Build Operate Finance Options