Envirogen Water Technologies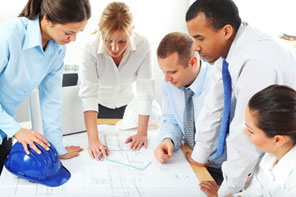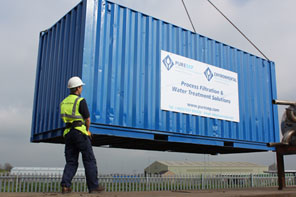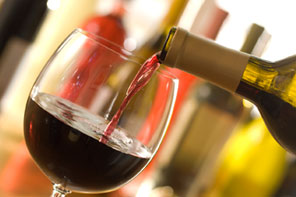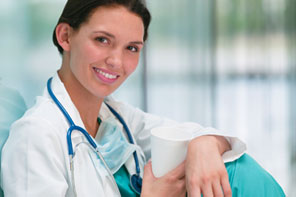 Envirogen Water Technologies – A total solutions provider 
Envirogen Water Technologies is the UK and European provider of state of the art water treatment, process filtration and wastewater solutions and technologies. With vast experience and knowledge within a variety of markets and with a range of technologies, Envirogen is able to deliver an end-to-end solution that gives our customers long term optimum performance, greater productivity and maximum efficiency. Today Envirogen Water provides system design, process engineering, equipment systems, consumables, 24/7 maintenance agreements and operating solutions.
Envirogen Water's customers and solutions support the following markets
Industrial Markets Include
Non-Industrial Markets Include
Applications
Wastewater
Water Hygiene
Oil and Gas
Healthcare & Life Sciences
Water Treatment
 Boiler Feed
Power
Food & Beverage
Process water
Cleaning in Place
Manufacturing
Pharmaceutical
VOC/Odor control
Rinse water
Resource recovery
Surface Treatment
Chemical purification
Process Filtration
Media regeneration
Cutting edge, Award winning technology and knowledge
In developing environmental and process solutions for our customers, Envirogen employs a distinctive range of high-performing technologies that are often 'best-in-class' in the applications in which we use them
We have the in-house expertise and experience to deliver end-to-end water and process filtration solutions that can help your business achieve optimum performance. Our reputation is built on having some of the most knowledgeable and experienced engineers in the industry, where our bespoke solutions and 24/7 PureCare service offering gives you peace of mind, flexibility as well as greater productivity and efficiency. Envirogen's headquarters and manufacturing site is in Somerset, South England, with regional offices in the Midlands and an additional manufacturing site in the North of England, along with a regionally based team of in-house engineers – we are well place to look after customers across the UK.
Our customer-tailored solutions help improve your efficiency by:
• accelerate production
• simplify operations
• reducing downtime
• Reduce waste
Envirogen Water has a number of divisions with core specialties within key markets.

Environmental Water Systems UK (EWS) is based in Somerset at the Healthcare Centre of Excellence. EWS have been servicing the healthcare and industrial markets for nearly 20 years  through water purification, water recovery and process filtration applications, specialising in the design, manufacture and supply of reverse osmosis, filtration, deionisation, and base exchange water softeners. EWS have vast expertise and experience to deliver compliant, high quality, reliable water purification systems compliant with healthcare and pharmaceutical quality requirements. With over 200 customer healthcare sites EWS are recognised as a market leader. Click here to visit our website.

Puresep Technologies provides water treatment and process filtration to the food and beverage markets – helping manufacturers treat water from the borehole, through the preparation, brewing process, cleaning and sterilizing through to treating effluent either for re-use or for discharge. Installations include; Deaeration plants, crossflow units, Gas Generation plant, chrloine dioxide plant, as well as providing consumables and bespoke maintenance agreements, Puresep are proud to include Diageo, Inbev, Britivic and Northern Foods amongst it's customers.  Click here to visit our website.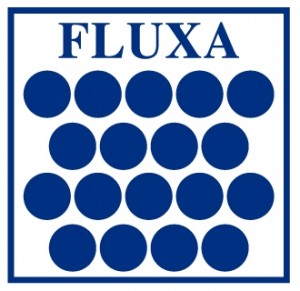 Our European office is Fluxa Filtration in Milan in Italy, and serves a wide range of European customers in a variety of markets. It is in Italy that Envirogen have a cartridge production centre meaning we can supply customers quickly with cartridges to meet their specification. Fluxa have 40 years experience in process filtration consumables, systems and service provision.  Fluxa offer tailor made solutions for critical filtration, optimizing flow-rates and production costs, with pre sales and after sales service, as well as laboratory facilities and pilot rigs. Markets Fluxa serve include: oil and gas, power, pharma, healthcare, food and beverage.  Click here to visit our website.

Derwent Water is the fourth European acquisition for the Envirogen Water Technologies group. Purchased in June 2013, Derwent has a reputation of being a leading manufacturer and supplier of quality water treatment plant, ranging from basic water softeners and reverse osmosis equipment to customer specified complex water treatment solutions. Like Envirogen's other brand divisions, success at Derwent is due to its flexibility in tailoring its quality products to meet customer requirements and budget.
Derwent have always believed in developing long-term relationships with customers, focussing on delivering value through innovative technologies, solutions and service.
Derwent Water has a strong customer base in various industrial markets, and so therefore will be the industrial market brand for the group, providing customers in the industrial market with best value, best choice and best quality in the industry.
Click here to visit our website.