Envirogen Technologies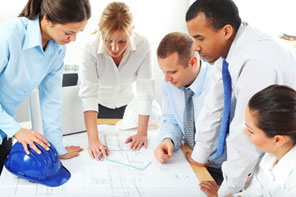 Envirogen Technologies, Inc.
A Lifecycle Performance Company
Envirogen Technologies, Inc. is an environmental technology and process solutions provider that combines experience in water and vapor phase treatment with process development expertise, delivering long-term, guaranteed solutions in a broad range of treatment and process-related applications. Today, the company provides system design, process engineering, equipment and operating solutions for the treatment of groundwater, wastewater, VOC treatment & odor abatement as well as resource recovery for a range of industrial and non-industrial customers throughout North America.
Today, Envirogen operates over a broad spectrum of industrial and non-industrial markets, providing a range of technology solutions for environmental & process applications in each area.
| | | |
| --- | --- | --- |
| Industrial Markets | Non-Industrial Markets | Applications Include |
| Mining/Metals | Municipal | Groundwater |
| Chemical Processing | Federal (DOE/DOD/Other) | Wastewater |
| Oil & Gas (refining) | Utilities/Districts | Drinking water |
| Power | Water Services Companies | Process water |
| Manufacturing | Real Estate | VOC/Odor control |
| Pharmaceutical | | Resource recovery |
| | | Chemical purification |
| | | Residual management |
| | | Media regeneration |
A primary focus for Envirogen is the concept of 'lifecycle performance,' in which the company provides guaranteed, pay-for-performance, long-term solutions at predictable costs over the lifetime of an equipment installation or process solution. Through the high treatment performance of our various technologies and our experience in implementation, this relationship with our clients allows for the most efficient use of capital and operating resources, and reduces the risks associated with investments made in environmental- and process-related systems.
Cutting-edge technology platforms
In developing environmental and process solutions for our customers, Envirogen employs a distinctive range of high-performing technologies that are often 'best-in-class' in the applications in which we use them. These include one of the industry's leading biological treatment portfolios as well as ion exchange and physical-chemical systems with broad-spectrum applicability and high performance based on expertise with adsorptive and other media.
Bioreactors
Biofilters
Ion Exchange
Physical-Chemical
Adsorptive
Fluidized Bed Reactors (FBR)
Built-in-Place (BIP)
SimPACK ™
(400 gpm +)
FlexSorb™
(5-150 gpm)
HPA™ Media
Membrane Bioreactors (MBR)
P-Series
(mid-flow)
MinX™
(100-850 gpm)
HyperSorb™
(35-3000+ gpm)
Suspended Carrier Reactors (SCR)
H-series
(low-flow)
MinFlex™
Coagulation Filtration
(300-3,000+ gpm)
Biotower scrubbers (air)
Reverse Osmosis
Headquartered in Kingwood, Texas, Envirogen has sales offices and technical facilities in Southern California, Illinois, Kansas, Tennessee, New Jersey. These regional centers provide support for Envirogen's operations throughout the United States and Canada.