Fluxa Filtri Appoints New Head of Sales and Operations
February 2014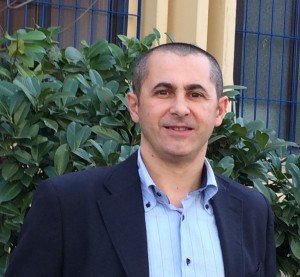 Following a recent restructure aligned to its growth strategy and to further integrate into the Envirogen Group, Fluxa Filtri the filtration and water treatment specialists announce the appointment of Andrea Moretti as Head of Sales and Operations.
Andrea has over 25 years' experience in the water treatment industry, having worked at companies that include Air Liquide, USF Filtration and Separation and most recently at Pall Corporation, where he held roles that included Sales Engineer, Sales Manager and Systems Sales Manager in the Food and Beverage Industry. With his vast experience and knowledge in both water treatment and filtration products and solutions, Andrea is well placed to grow and position Fluxa Filtri as part of the Envirogen Group.
Andrea will be responsible for managing all of the domestic, Eastern European and middle east sales and operations, playing a key role in generating growth, developing sales strategies, creating new business opportunities and providing greater support for the existing clients.
Vince Payne, CEO of European Operations says "Following, the recent restructure, Fluxa is now a very strong market focused organisation, well equipped to achieve its aims in these extremely challenging market conditions. With the continuing integration into the Envirogen Group Fluxa will continue to bring to market not only the best filter consumables but state of the art water treatment products and solutions – helping customers solve water challenges from incoming water, through to process treatment through to waste water. Andrea Moretti is a great addition to the management team to move the Fluxa brand forward"
Andrea says "I am delighted to join Fluxa at such a pivotal stage in the company's development , with my background and experience I am looking forward to the challenge of helping Fluxa become a total solutions provider. Fluxa has 40 years in the market as a specialist provider of filtration consumables, and now it's time to meet the next challenge. I am confident that I can support its continued growth, in line with the expansion plans in place to develop the business and its propositions that will benefit our customers in these difficult economic times."